but I am OK with that. No, I am more than OK with that I am happy with that. She cooks everything from scratch, sews, knits, quilts, scrapbooks, takes tons of pictures and videos, cans fruit, always looks like a perfect 10 , jogs at least 2 miles a day, has a spotless house and car 24/7, bakes homemade bread every week, insists on only organic, vacuums in pearls, wears real lingerie to bed every night, decorates for every season, never whines or complains, never looses her cool, never nags, never forgets, never judges, never runs late, helps her neighbors, volunteers for various functions, keeps up the yard work, gardens, and more. All this while holding down a part - full time job. She MUST have at least 36 hours in her day and not need sleep or perhaps I just have a messeded up idea of what the Perfect mother is.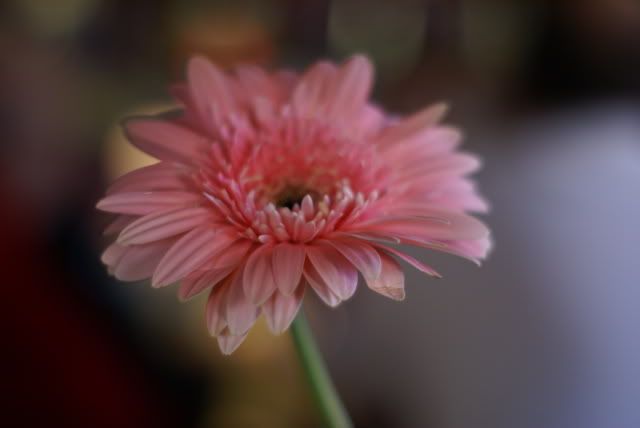 I am happy that I am all that I can be. (Go army! hahaha, i digress) I do my best and at the end of the day isn't that all that's important? We tell our kids that it doesn't matter what grade you get as long as you try your best. Well sometimes I get an A and sometimes I get a D, but at least I am always trying. So I am turning over the leaf again:
Tonight I am trying to write. Somehow I got away from it and the blog turned into a glorified photo album. Not that anything is wrong with a Jonah photo album, but that's not the only purpose of the blog. Pictures will always be included, but thoughts will as well. Maybe not deep or profound, but my thoughts none the less. That said here are our activities from sunday.
First pic is outside of the French Laundry. The rest are from my parents yard.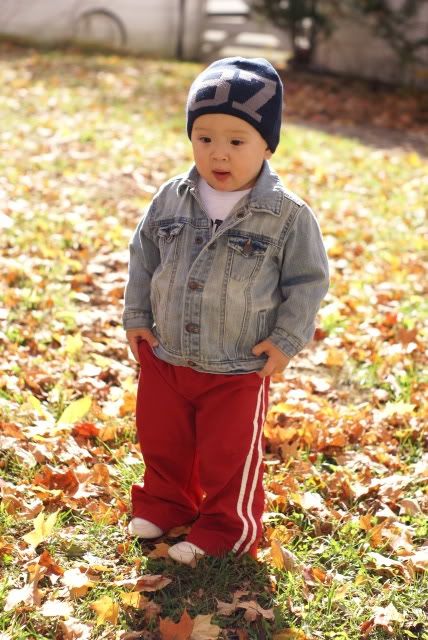 I know I've said Jonah loves being outside, but I don't know that I stressed just how much he loves it. He cries nee' throws a fit when he has to come inside. Sunday night we worked on the yard and Jonah played in the dirt. He had a dirt ring around his mouth. Guess what color his tongue was... yup dirt colored. Perfect mom does not allow her eye to stray from her child long enough for the dirt to even reach the face let alone the interior of the mouth, glad I'm not her!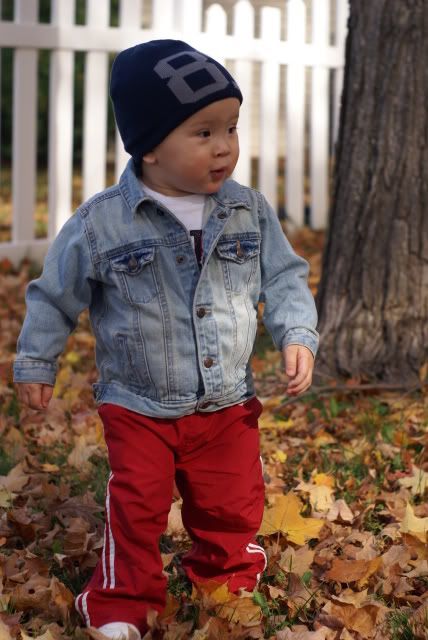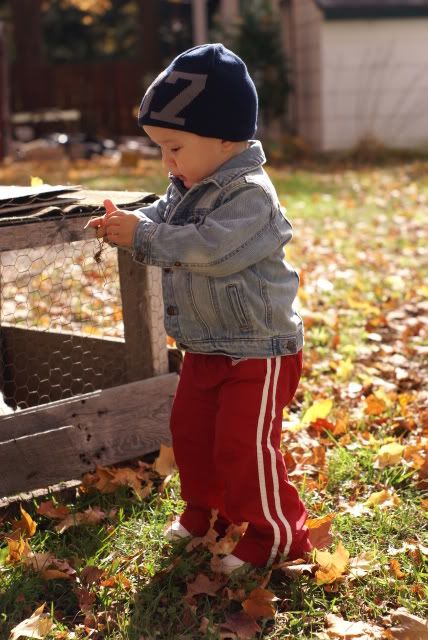 Daddy took these pics after mommy had to obsessively clean her shoe because she stepped in fresh dog poop. Side note, oxy clean spray works great on getting dog poo off the bottom of a shoe.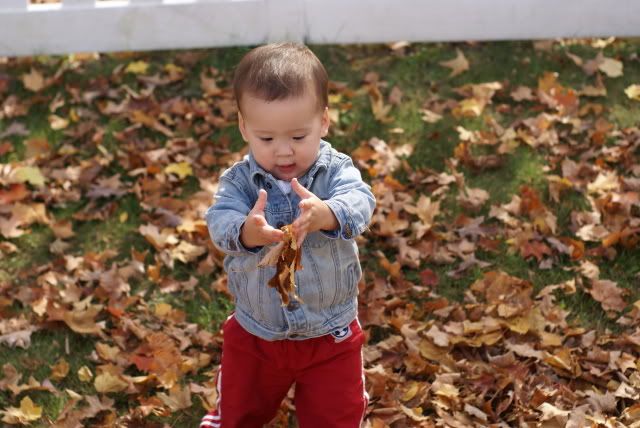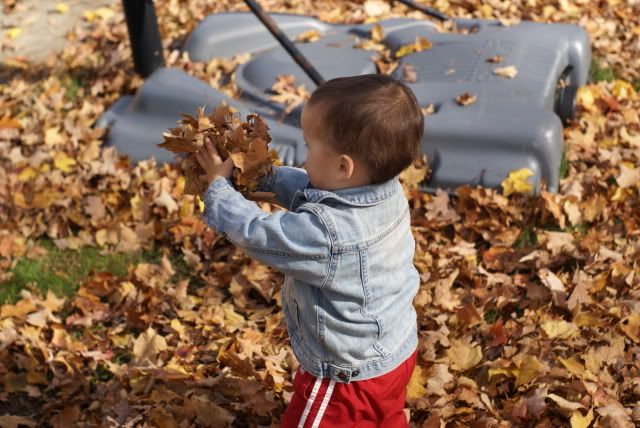 Jonah says bye-bye and his mommy says she must stop "blogging" now and work on 10 month SB opages.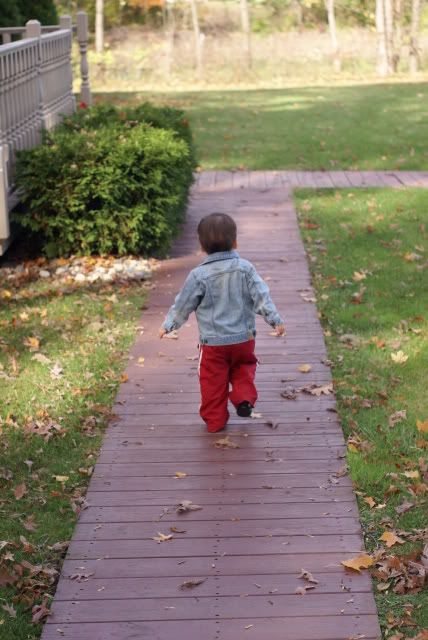 Adieu and Good-Night.