So it's 12:43 AM and I am still up because I'm a bit freaked that I messed up our flexible spending accounts for next year. I know I should go to sleep because Lucas will be up around 3:30 and I have a headache brewing but I just can't.
We cut down our Christmas tree today! We went to Trim Pines Tree farm in Grand Blanc. At first they were hesitant to let us get one but I persuaded them. I guess we were the 2nd people of the season. Oh and what last year would have cost abou 100 bucks, this year only cost $65! Yeah I have an almost 10 foot live tree in our living room. It took me I think 2 hours to properly put up the lights and another 1.5 hours to get the ribbon right. I think I need more bulbs. Oh, sadly dont expect any pictures of our tree hunting this year - I forgot the stinking camera! I'll post pictures of the tree later, I haven't taken any yet. So the house is festooned for christmas. Then mantle is decorated. I have 2.5 Christmas trees up. I'm debating on if I want to put up a 3rd in the basement.
We had more family pictures taken by Jen Kniviila of Visual Poetry! http://jenkniivilablog.com/
She is awesome and we LOVE her! She gave me a light as well so expect some pics soon of lucas in our "home studio". I need to go get some fun fabric for a backdrop. Anyway, here's some pics she took at her new AWESOME studio!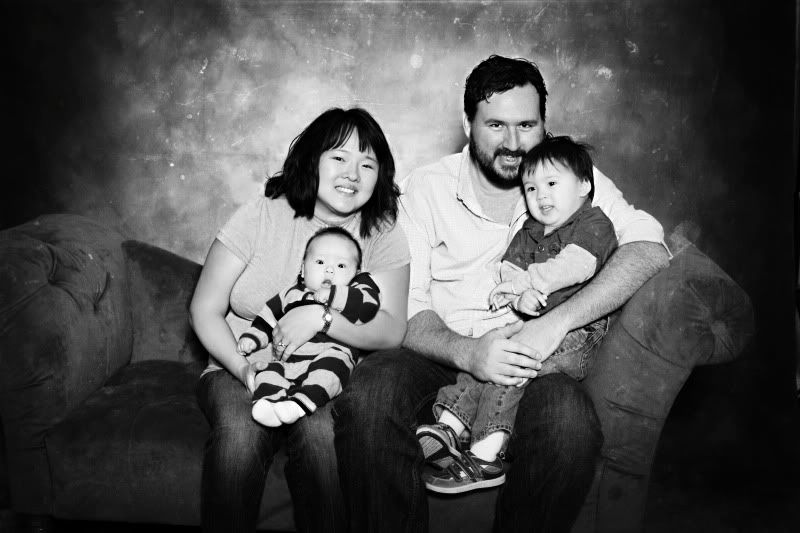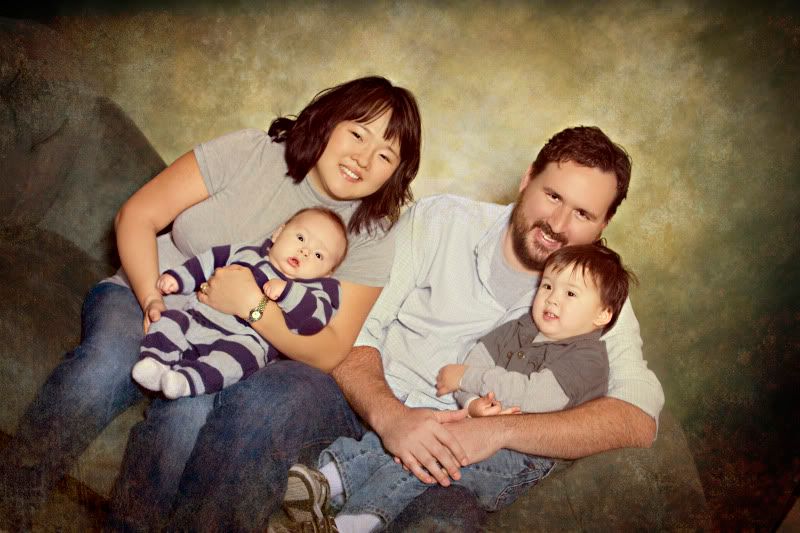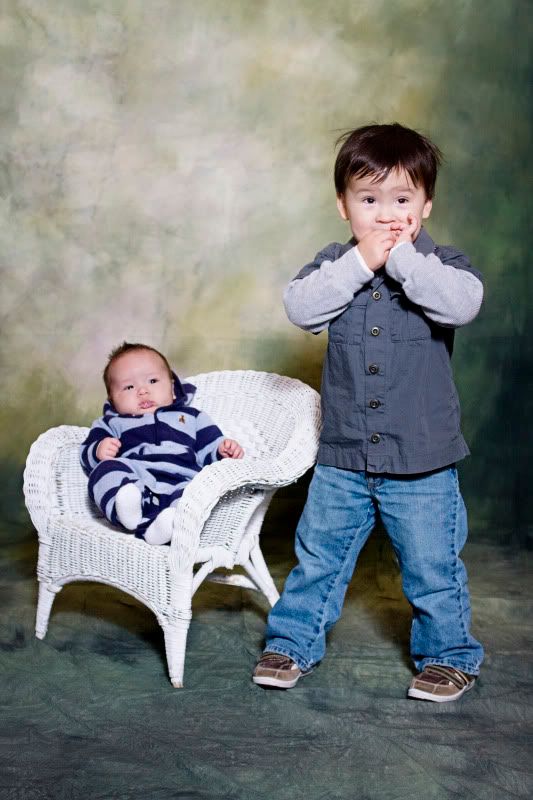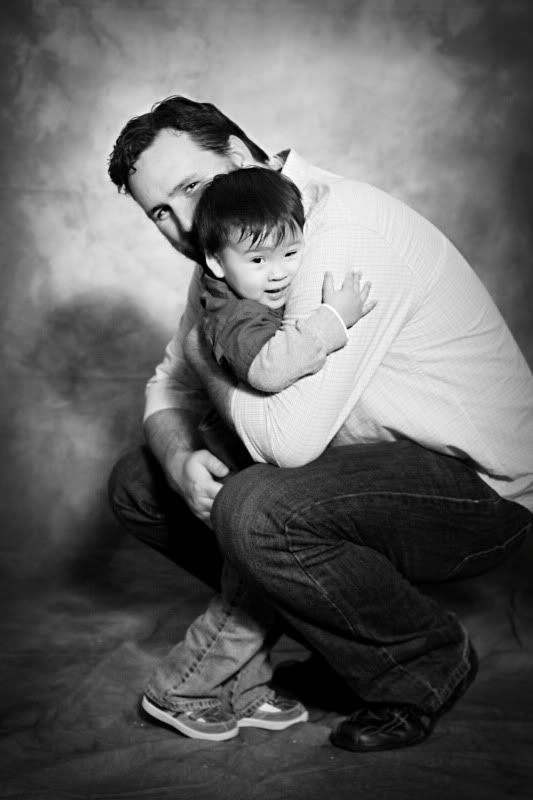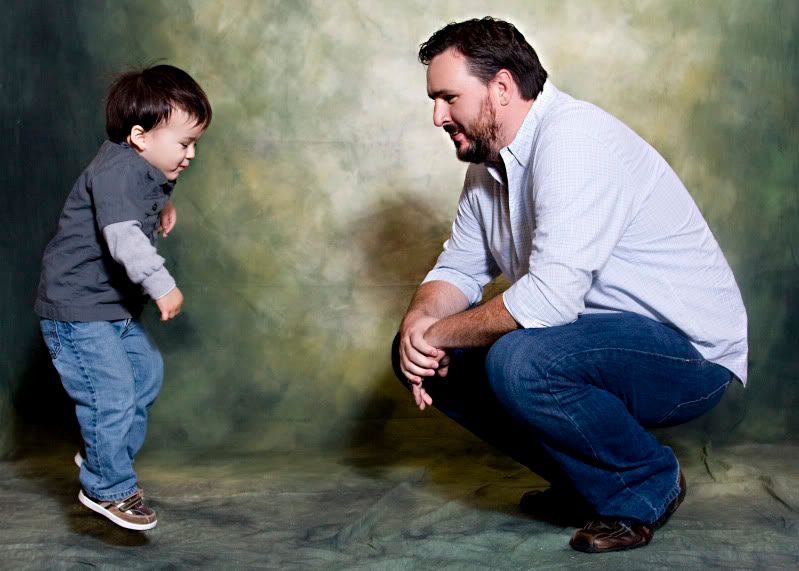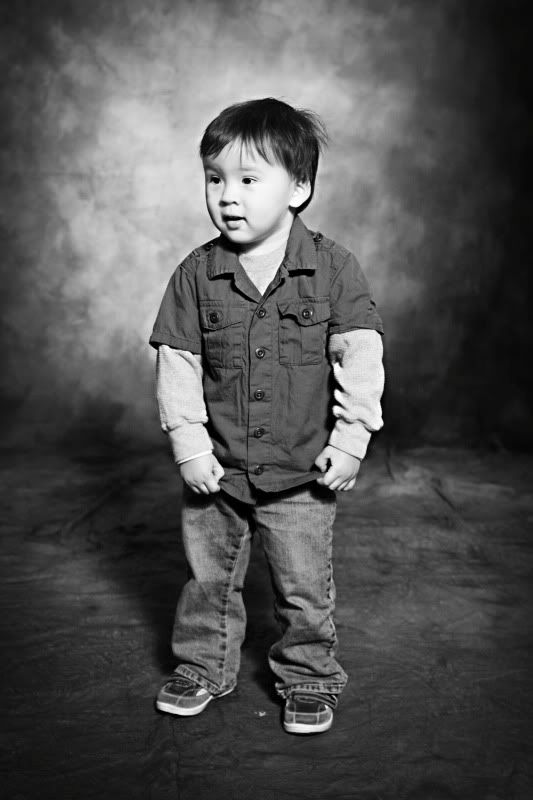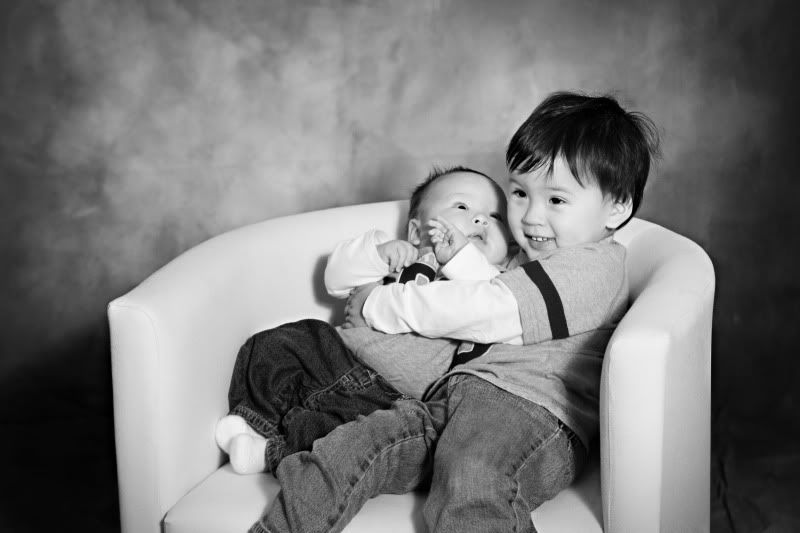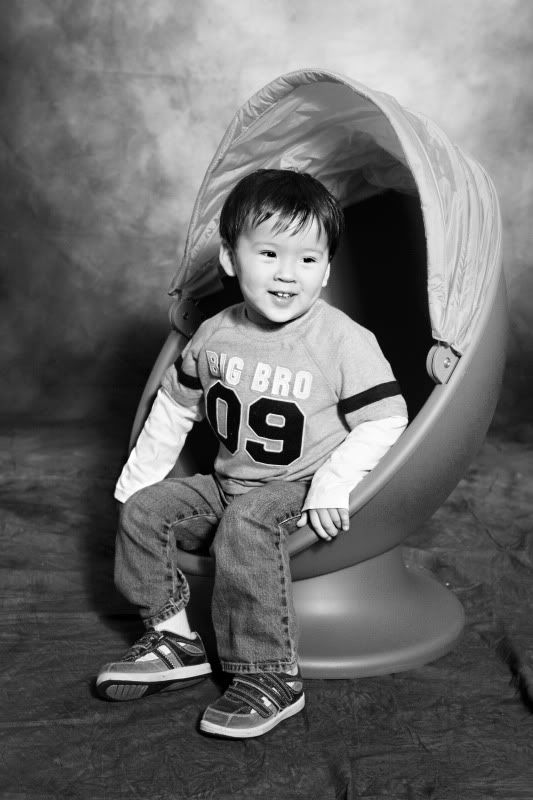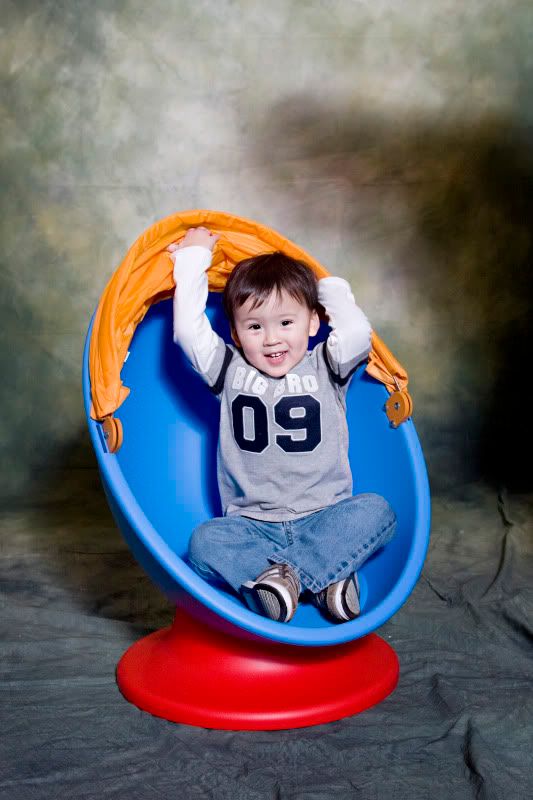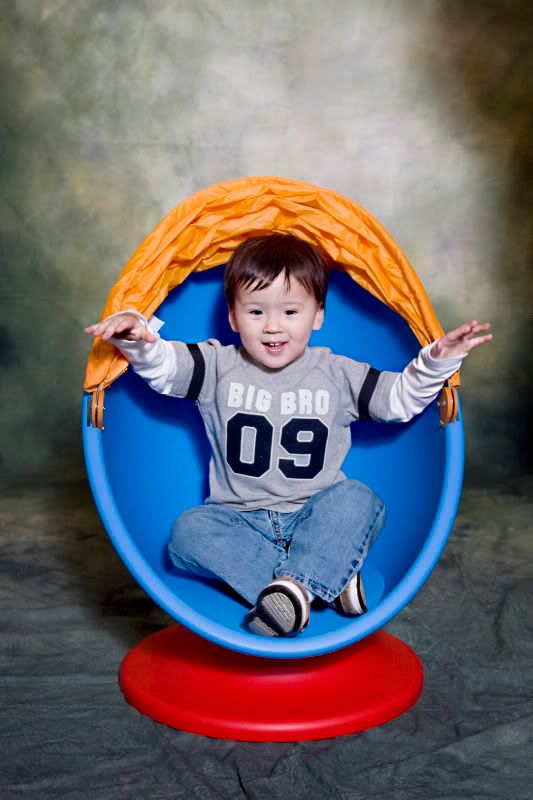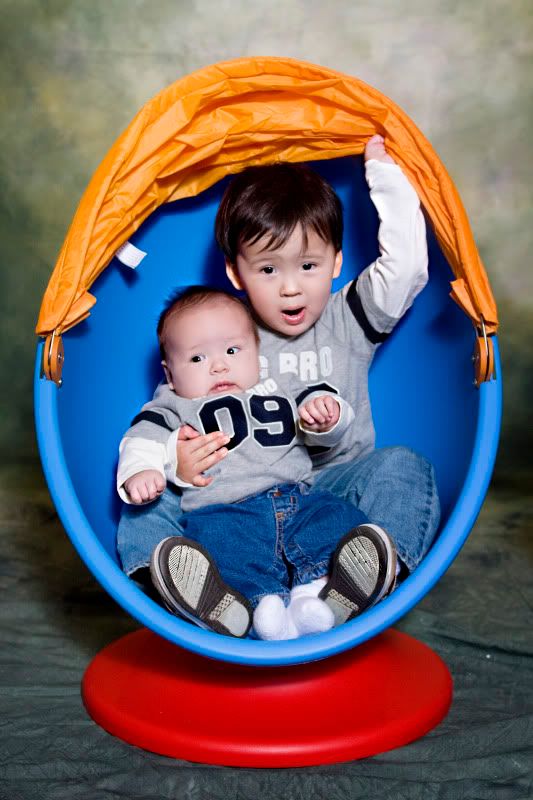 in case you are wondering - yes, i did accidentally forget to brush jonah's hair (and mine) before the shoot. i like to think that his messy hair gives the shots more authenticity... lol.
story of my life - we were running late. again, authentic pictures that show real life or something like that.
ok g'night.