yes, it true. somehow i found the time. could be because i got inspired.... i shot tasha and chris' family pics the other night and i was really pleased with the result. hopefully saturday we can shoot more. here's the collage i made up for them this afternoon: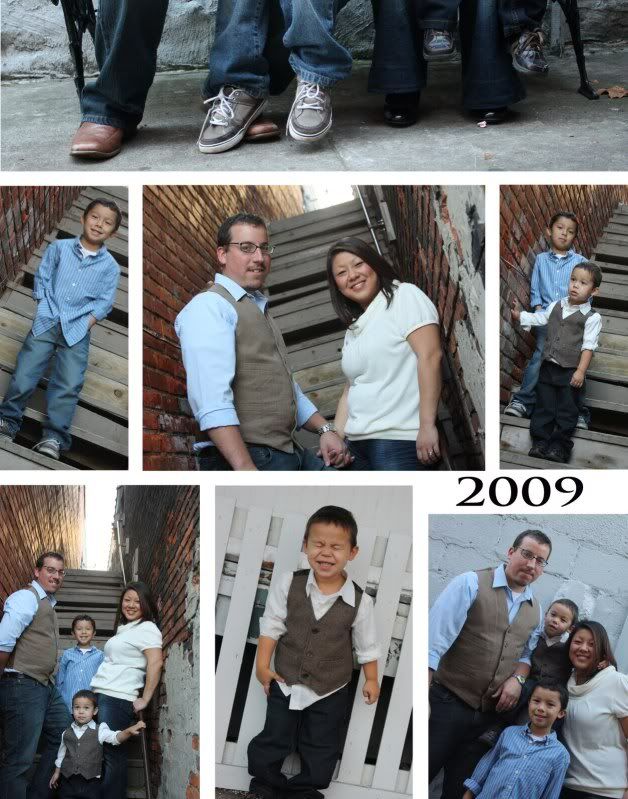 so what havewe been up to?
jonah got a kick out of putting his "superman" sunglasses on lucas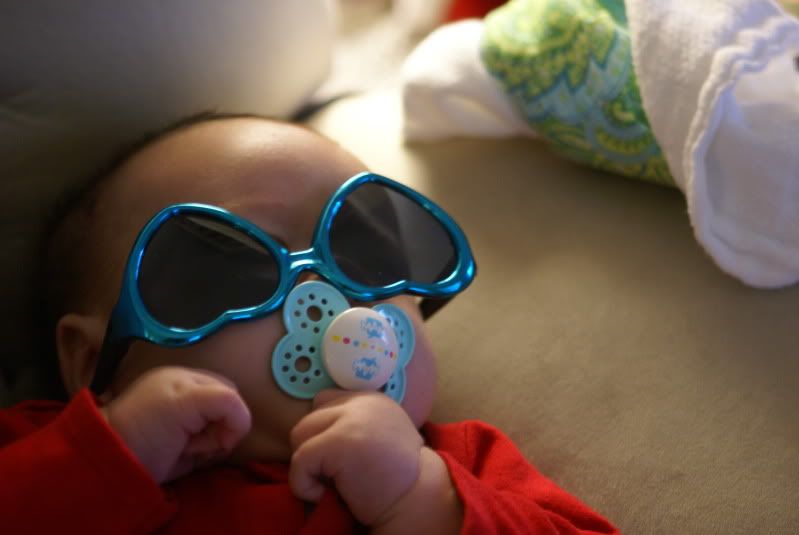 we've been gettin' fat!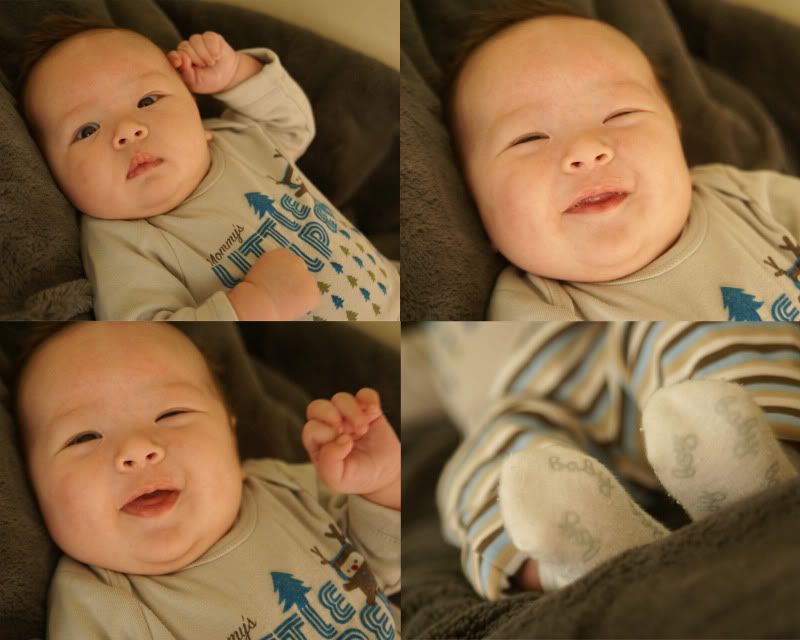 we mop grandma's leaves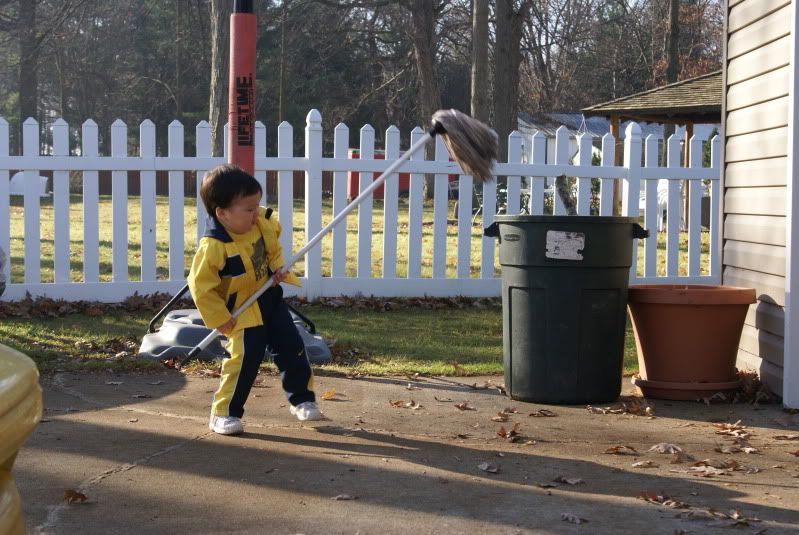 we put up 1 of our christmas trees. yes, i am insane about christmas. and yes our house already has 2 decorated chrustmas trees up and lights on our house. the pic only shows the living room tree with the lights. haven't got around to taking a pic of it fully decorated. the 2nd tree is in jonah's room. it's turquoise and silver and matches his room. if you come over he will drag you upstairs to see it. the "family tree" isn't up yet because we haven't been to the tree farm yet. i'm thinking next weekend. :) however i do not leave up my decorations past mid-january. i prefer to put them up early.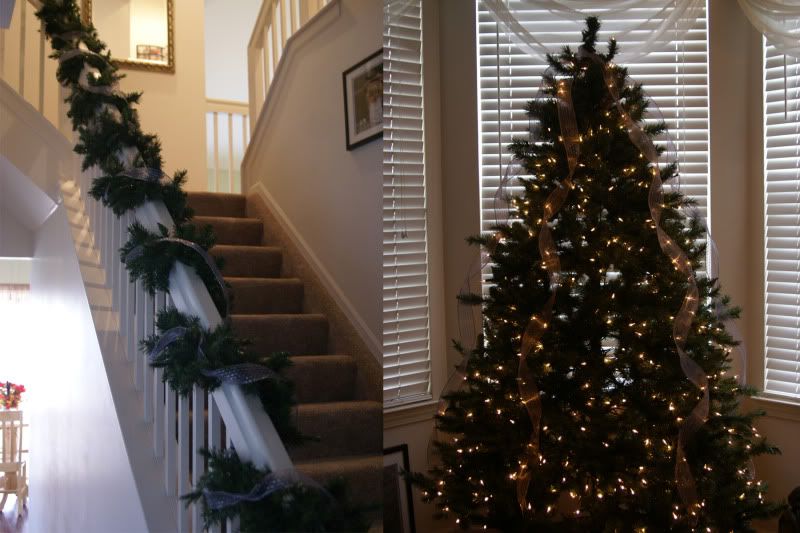 thanks to kelle's brilliant idea, i made lucas some sock legwarmers. :) we took pics today, lucas is 8 weeks. he has a cold for the 2nd time poor baby gots a stuffy nose.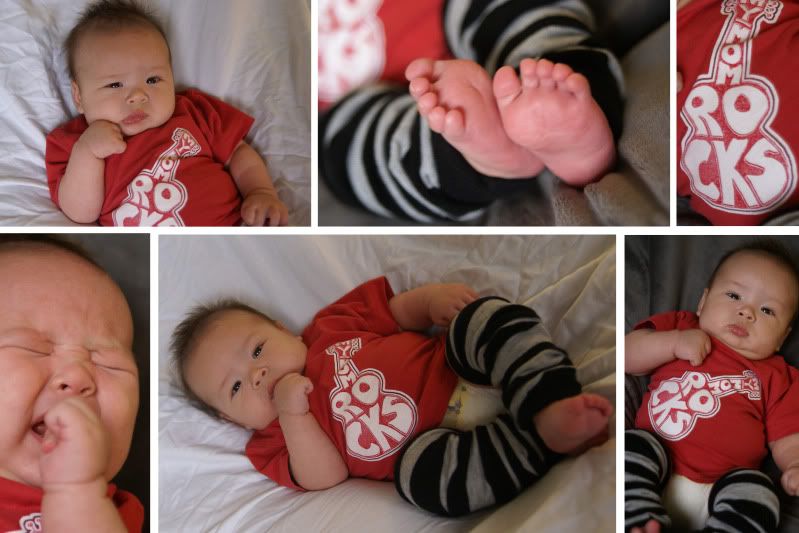 we also took some other pics...here's a sneakity peak...