Today was Jonah and Mommy's first day of Columbus Day Fun. This will be repeated every Columbus day from now on. Just Mommy and Jonah all day.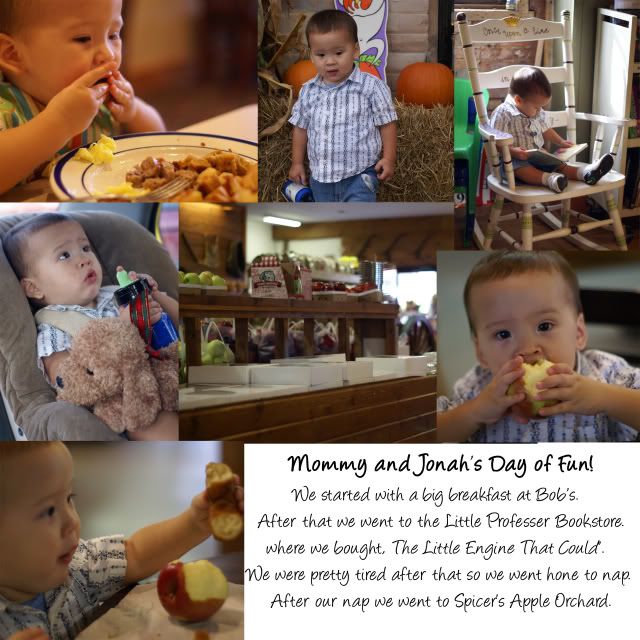 We let daddy join us later in the day at the orchard. This may or may not be allowed in the future.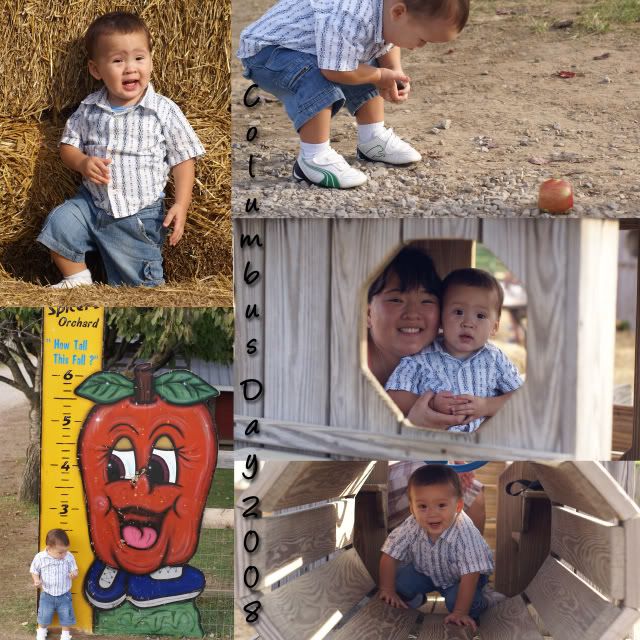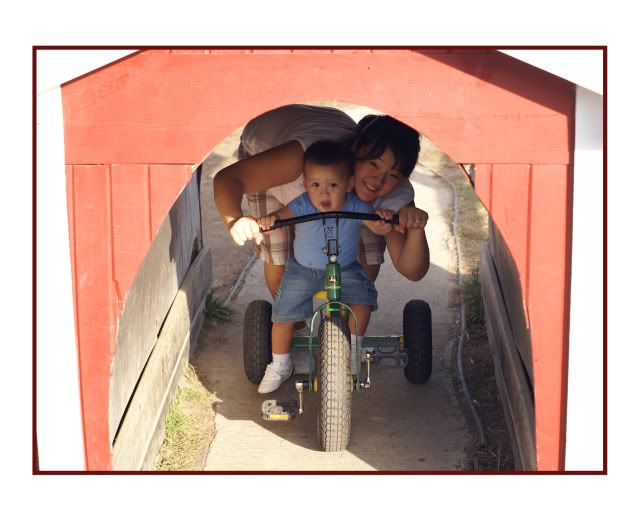 We picked pumpkins to be painted later this week.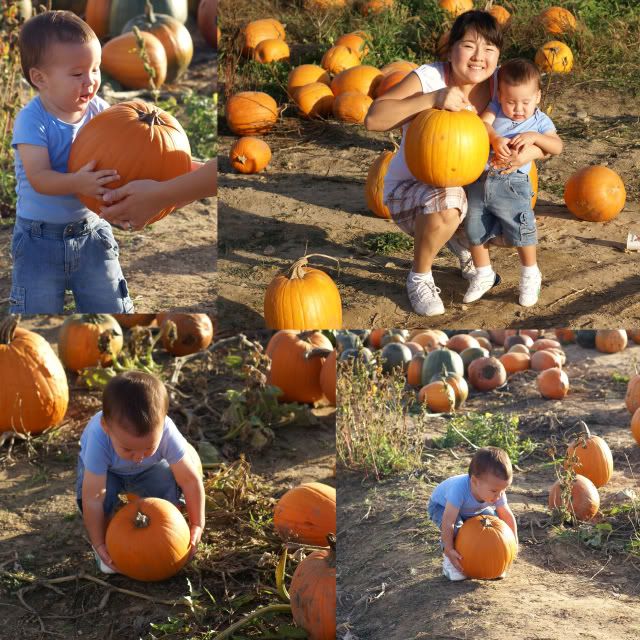 And more fun we had over weekend...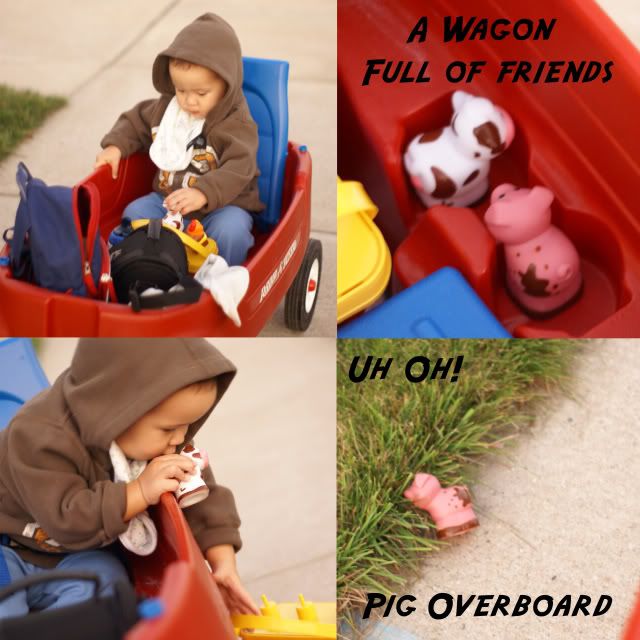 Can you spot the bear and lion in the woods?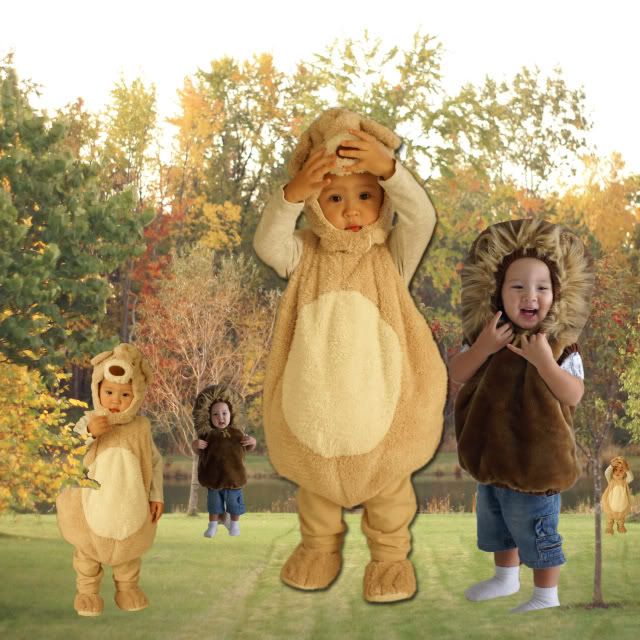 Ps. So here I am its almost midnight and I can't sleep. Jonah went to bed at 7 and I've checked on him twice. Rocked him twice. Gave him his water ba-ba twice. The 2nd time was because I was wide awake and missed my kid. I missed my baby so much that I risked waking him so that I could rock him. I'd still be rocking him now except that he actually sleeps better in his crib alone when he's alseep. He's too fidgety and when he moves around while I'm holding him he wakes himself up.
I am one sad pathetic mommy. I think it's because today was such a great day. I think I should be a stay-at-home mommy. If only...