We spent thanksgiving with in Atlanta with Stephan and Jamie! I suppose the ONLY silver lining on the cloud of them moving away is that now I can say that I am going to visit friends in Atlanta.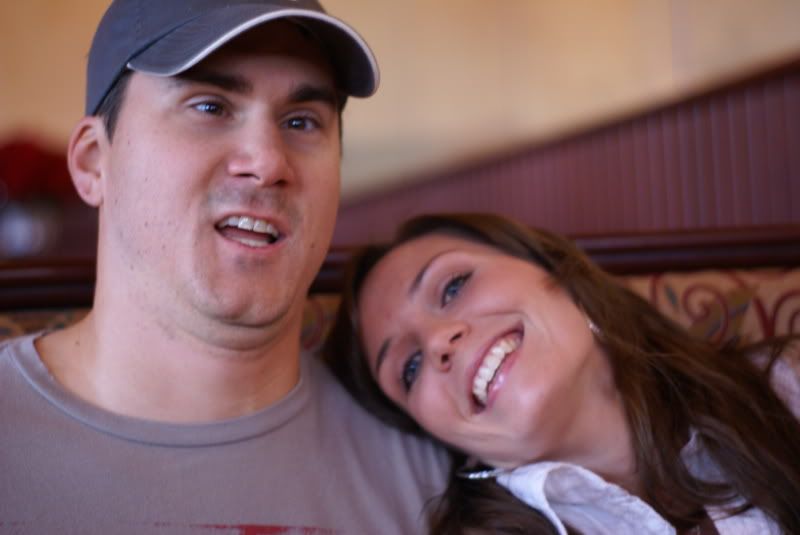 It's hard to belive they've been down there a year. In 1 year they have moved from a tiny apartment to a huge house in a gated community. If we were still in an apartment and not tied down to a house I would consider moving to Atlanta. Here is a pic of the sky when we landed at the airport. It was like 65 that day. Friday I could have worn shorts.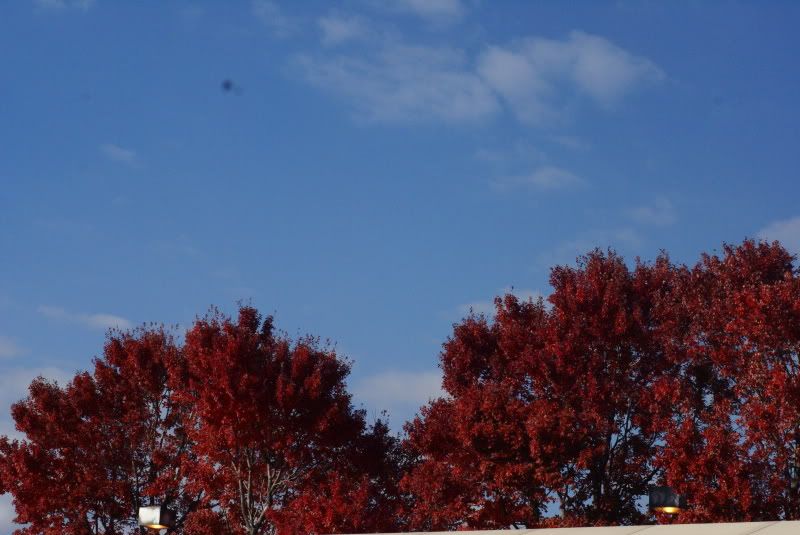 Here Jonah is waiting for Steph to pick us up. His car seat fit perfectly in the stroller!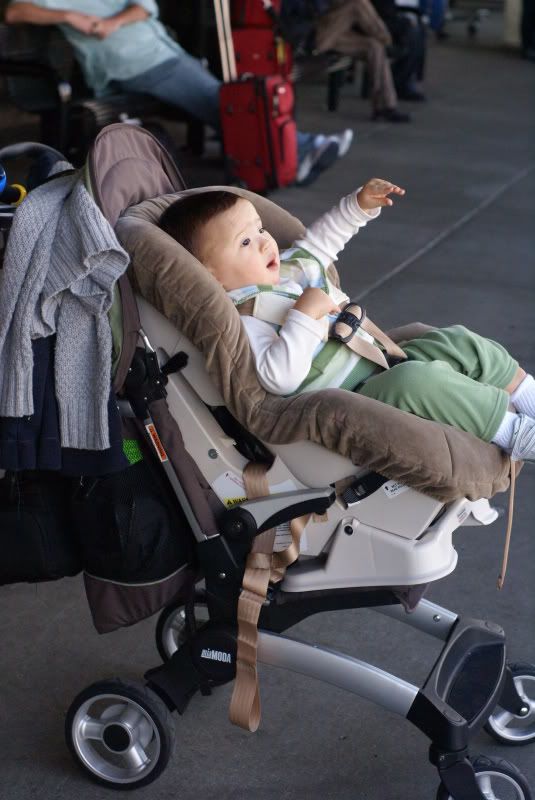 Anyway, Jamie made a huge wonderful Thanksgiving dinner. Although it did not have cranberries as her husband so kindly pointed out it was a smashing success. They brined the turkey. I don't know what is involved in brining a turkey but it was delish. Jonah helped himself...like my makeshift highchair?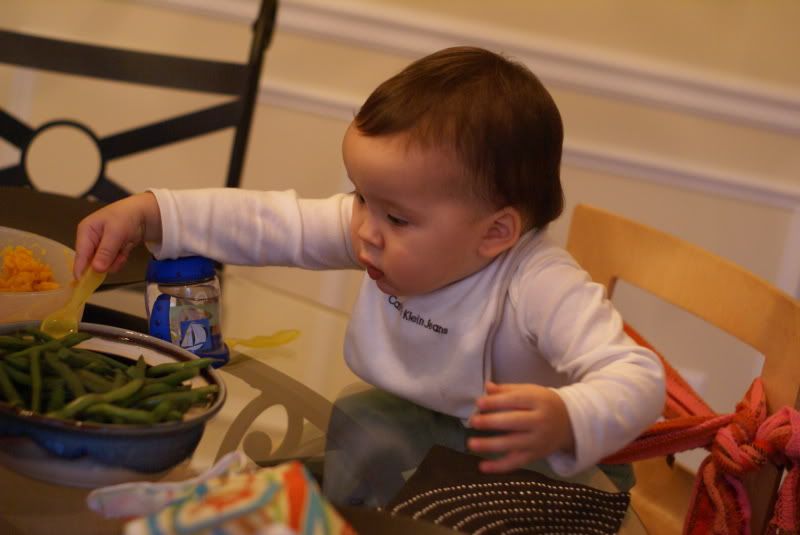 Stephan got a new motorcycle for his 30th birthday. Yeah, his wife loves him. He's spoiled. Jonah took the bike for a test run...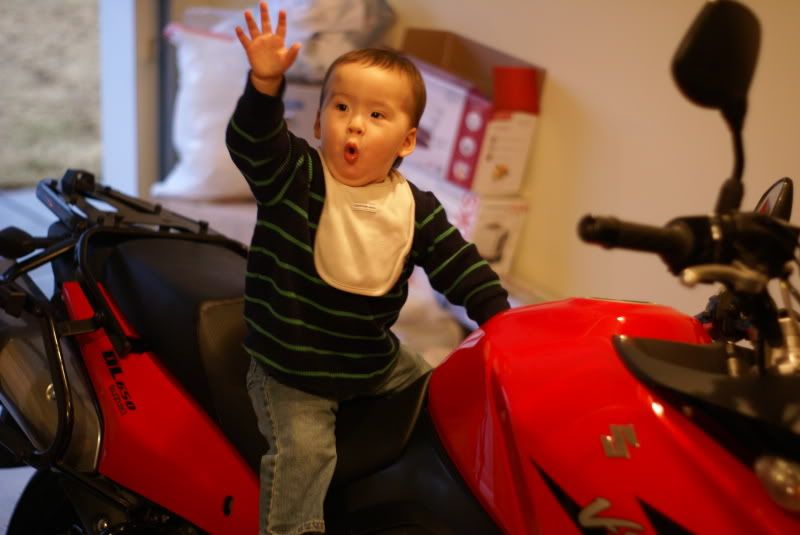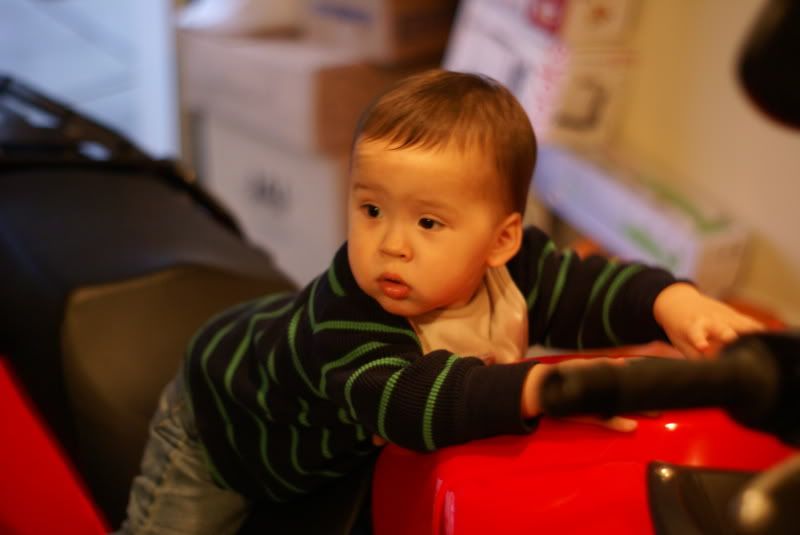 What's the best thing about Thanksgiving? Leftovers!!!!! The boys stayed home friday while Jamie and I left to power shop. Yes, we left at 7 and returned at 9, 7 AM and 9 PM. Over 12 hours, I call that POWER shopping. Our day started out with a sign that would predict how our day would go. I got lost exiting the gas station store and proceeded to get in the wrong car. She was pumping gas and I went in to get coffee. I thought she had pulled up to the front door so I didnt pay attention I just opened the door to get in. I am about to sit when I look and see a MAN sitting in the drivers seat staring at my like I'm crazy. Hel-lo, hadn't he ever seen a lost asian girl before? What was there to stare at? Well, needless to say I didnt sit, I exclaimed and "Oh!" and shut the door. We got a good laugh out of that. We then proceeded to get lost everywhere else we went but we had FUN!! I didnt take the camera power shopping. I thought it might get in the way.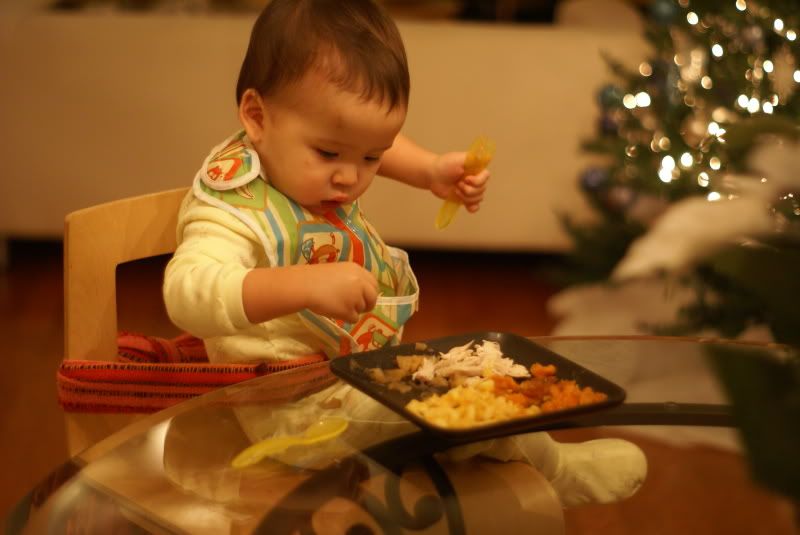 I love the Cheesecake Factory. Why is it that there is NOT one at all in Michigan? We had buffalo blasts for an appetizer. Imagine a crab rangoon filled with buffalo chicken. YUM-MAY!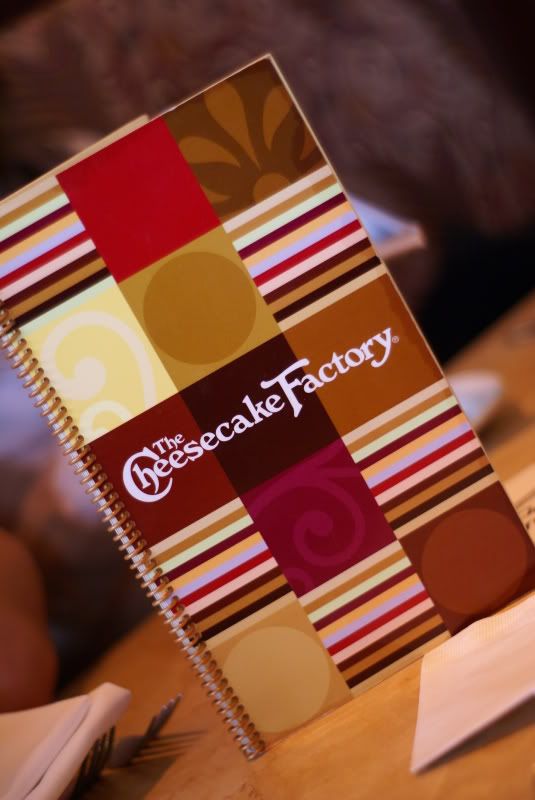 Jonah's personal appetizer - bananas and bread, so sweet of the hostess to bring to him.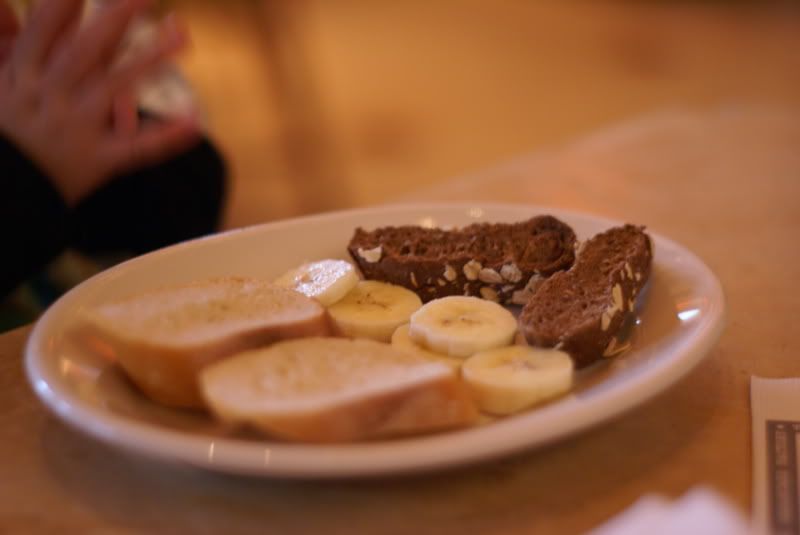 Family at the Cheesecake Factory. I say family because simply calling them friends doesn't do our relationship justice. It cheapens it. So here we are, one big happy family!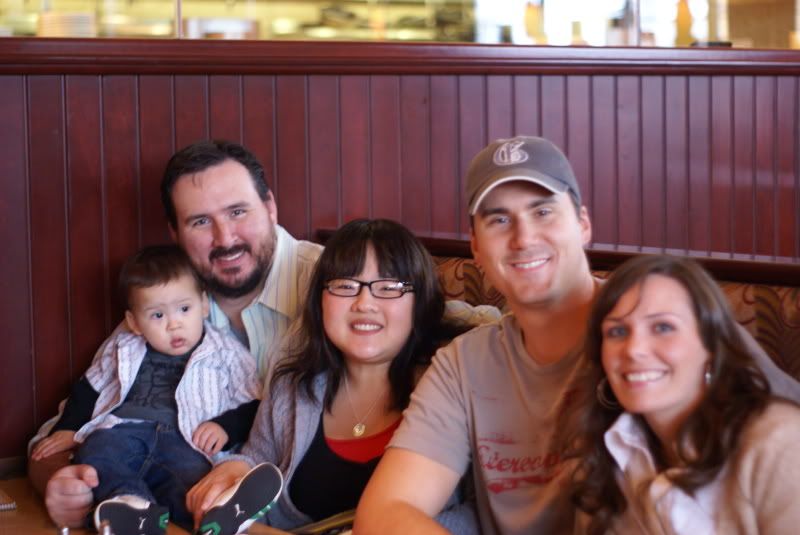 My Jonah, that's a mighty fine hat!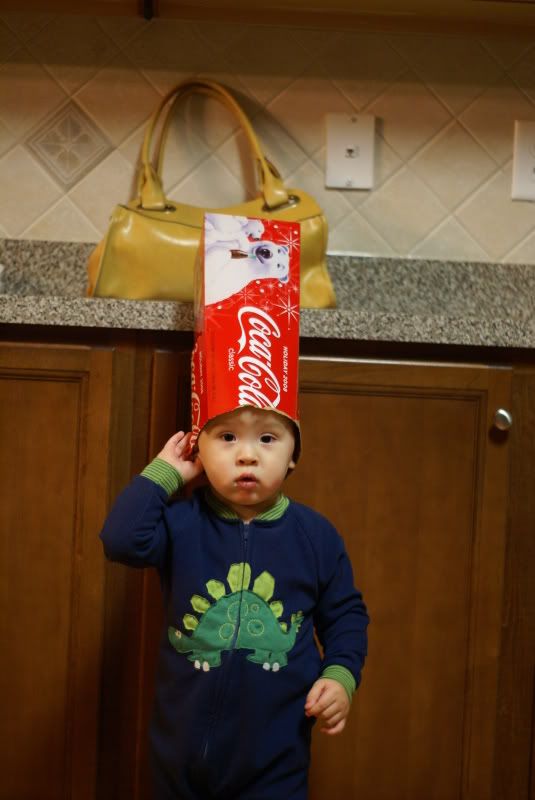 Jonah LOVES to sweep or as he calls it weeep. He is getting a real vacuum like this for Christmas. Shhh dont tell him.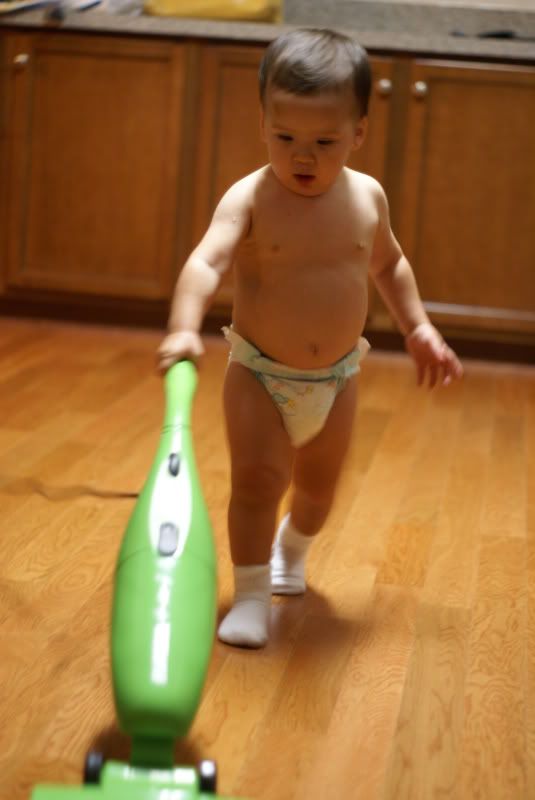 Oh and here is a sign for a REAL asian market in Atlanta, Dong-bang.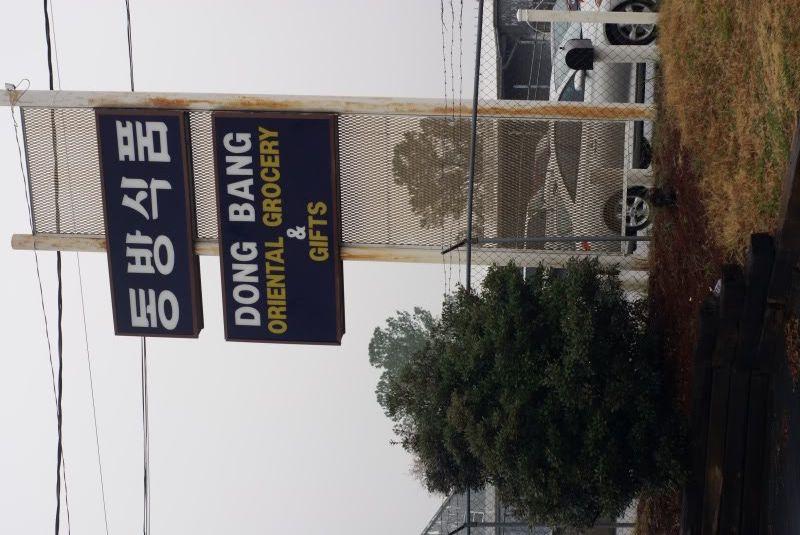 Oh and a couple more from our Christmas Picture photoshoot.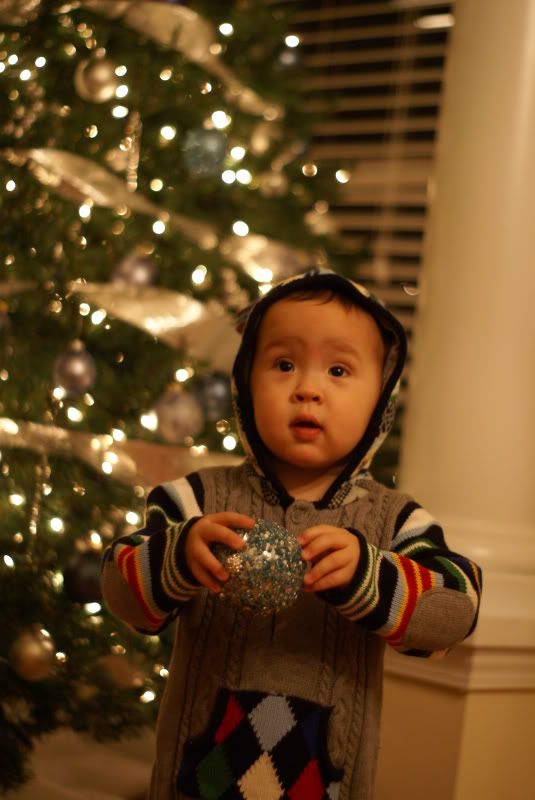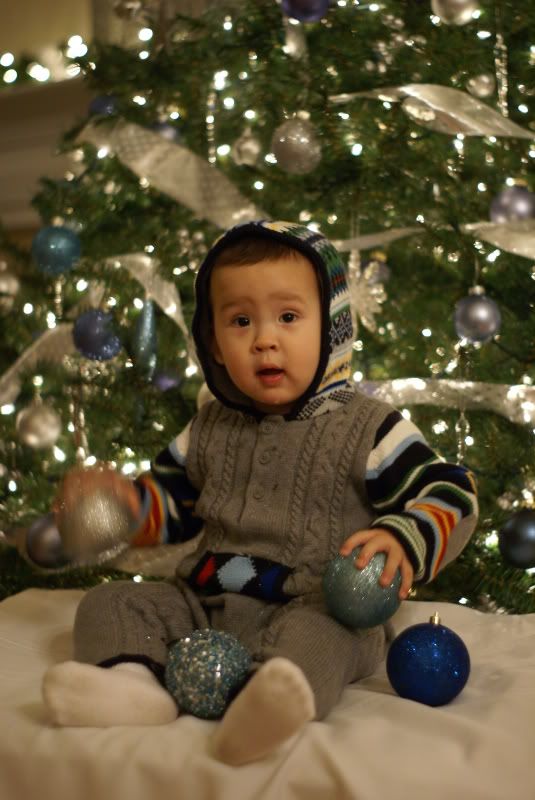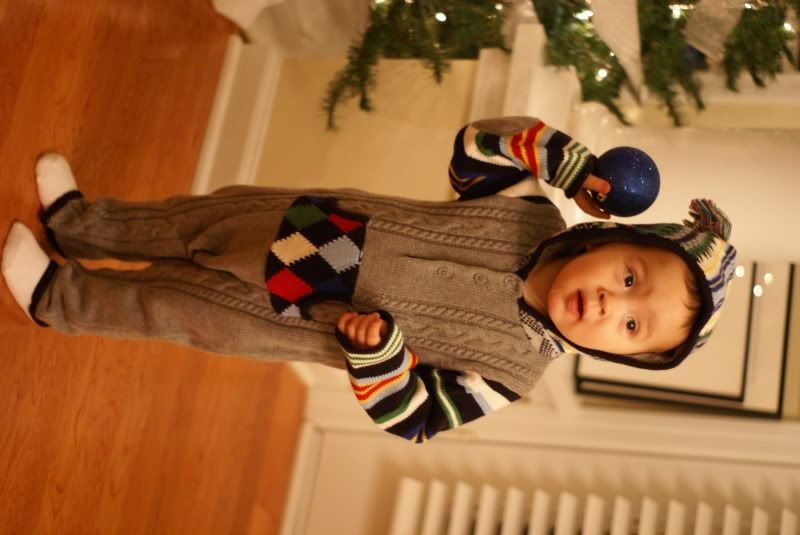 I wish it could be longer but I'm tired so,
Merry CHRISTmas to All and to All and Good Night!