1. Better Time Management (so as to accomplish resolutions 2-4).
2. Have a Healthier Lifestyle (daily devotions, diet, excercise, and frugal living)
3. Be Better at Communication (blog updates, DSB pages, birthdays, snail mail, etc. etc.)
4. Make the time to Care about my appearance (yes, I frequently look like dead mommy).
5. Consistently discipline Jonah (he's coming into the terrible 2's a bit early and he's so stinking cute it's hard to discipline him).
6. Learn to live on 6 hours of sleep a night.
yeah 6 not bad, totally do-able.
Hooray for Resolution 3! Here are more pages to complete his first year book. The goal is to send it to be printed by the end of this month. I'm on month 11 so not so bad.
These pages make me sad and happy. Sad cuz he was so small, but happy because the memories are so fun to, well for lack of a better word, remember. 19 months is SO much fun. He has started repeating all sorts of things. We are working on our letters. He LOVES elmo. He's totally a momma's boy. He gives me hugs and kisses all the time, and not just little hugs, but bug tight as he can squeezes.
On a side note, I LOVE the Pampers "peace on earth" silent night commercial. If you haven't seen it search for it on youtube it's adorably sweet.
Something Old, the pages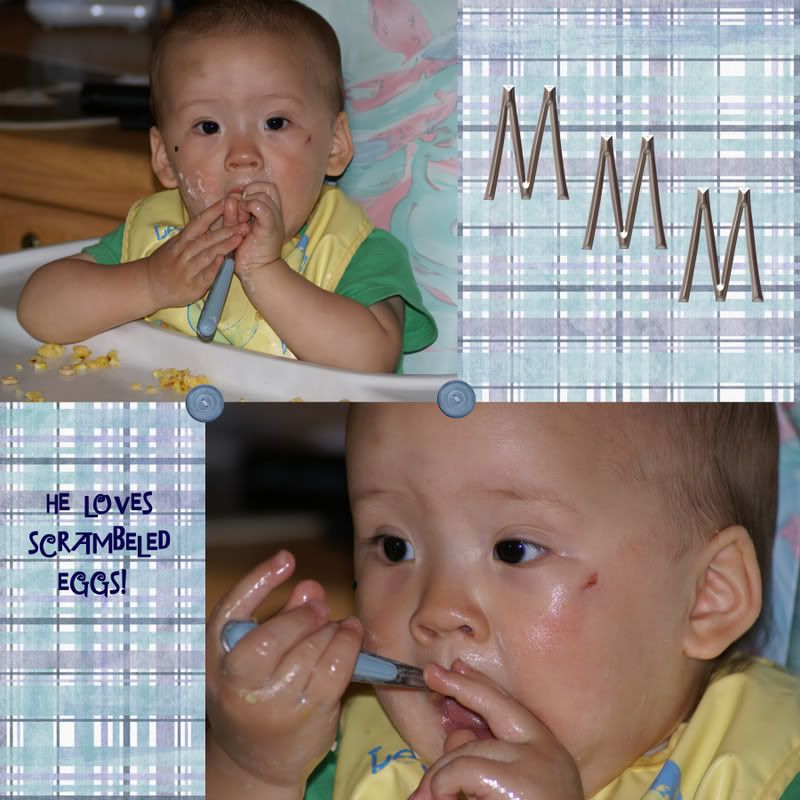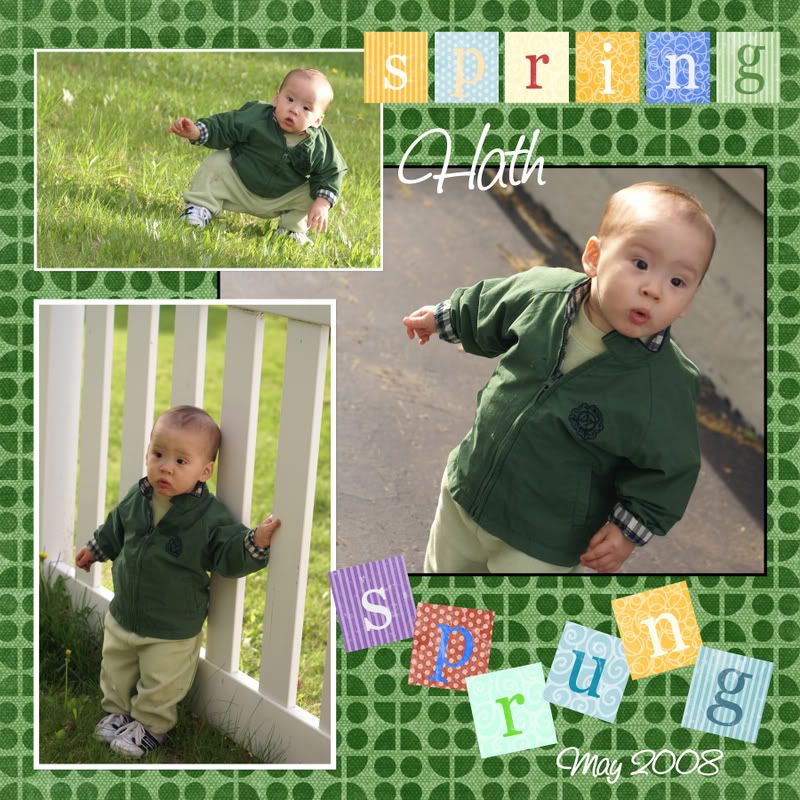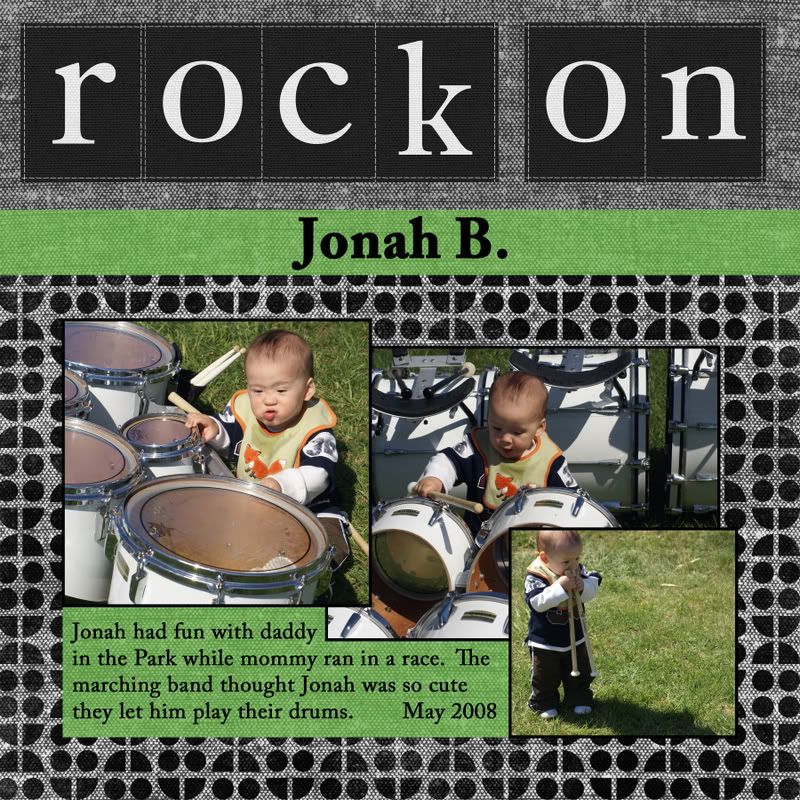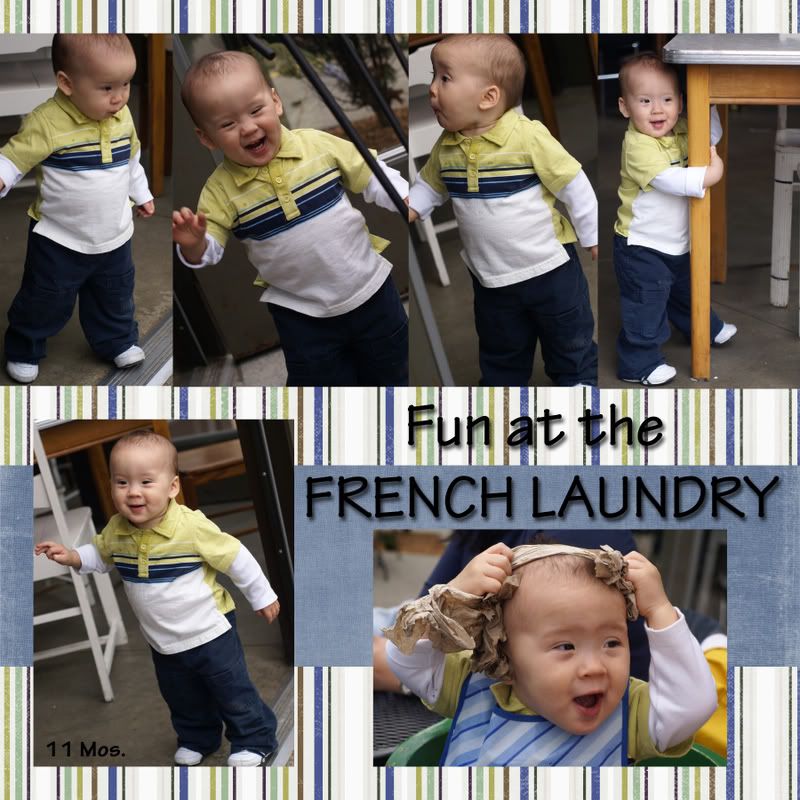 Something New, as promised, All Things Sledding.
I love the look on his face, it looks like he can't believe he's standing waist deep in the snow.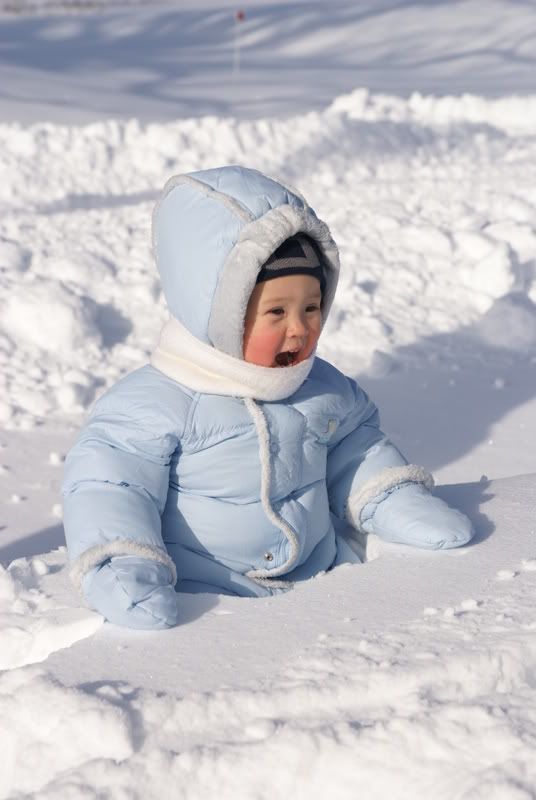 Mason was content to watch.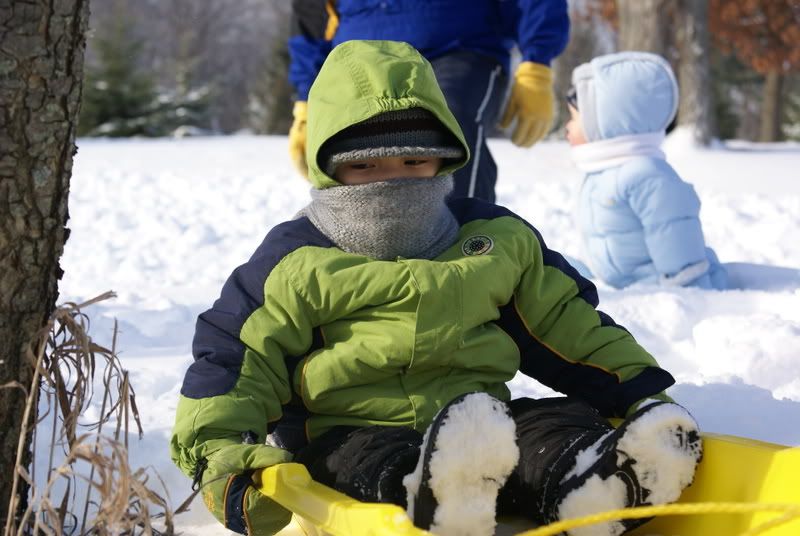 I convinced him to go down with Jonah...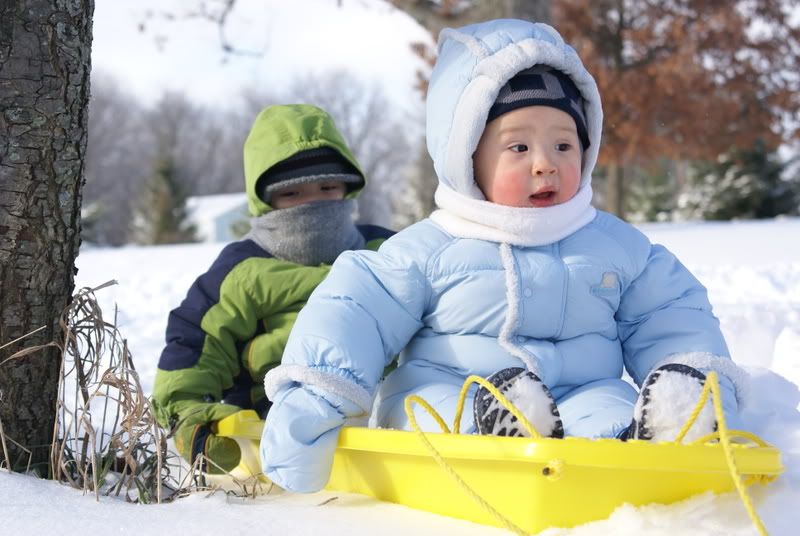 Going....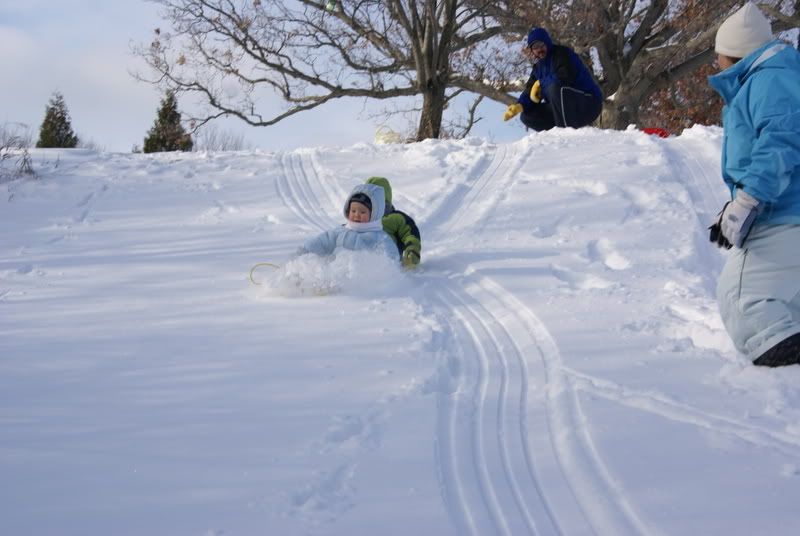 Uh Oh...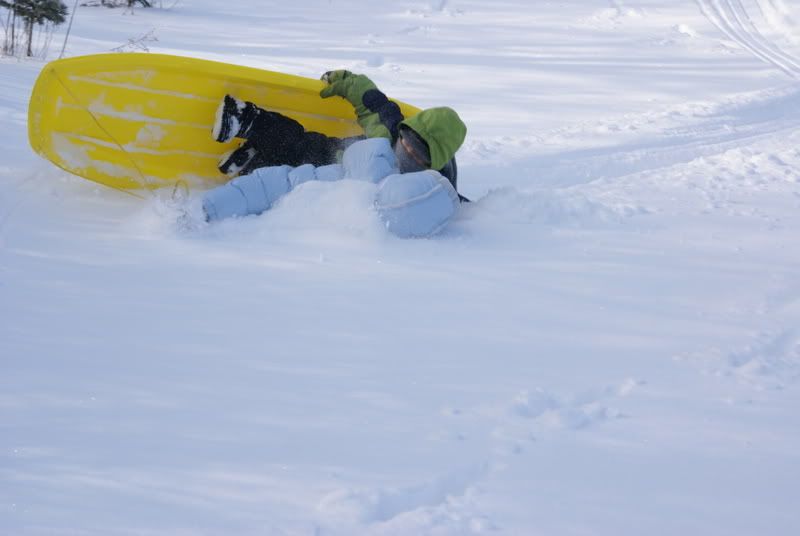 Splat...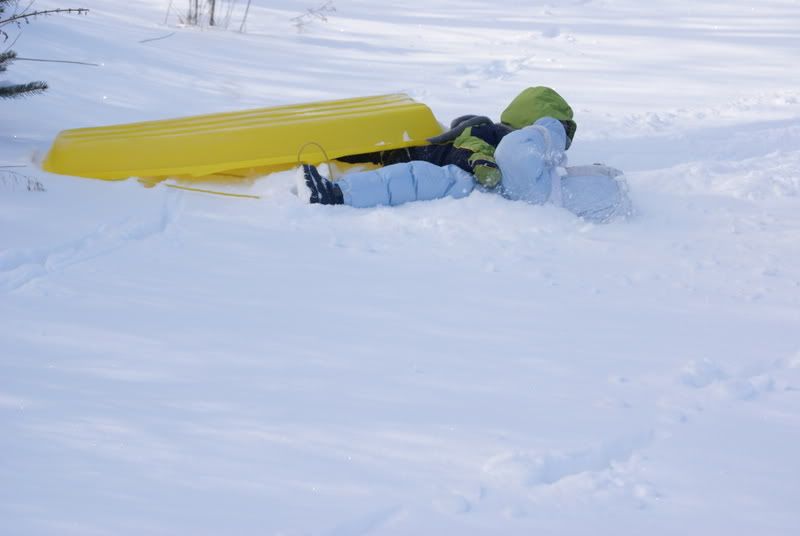 Mason wasnt too happy, but Jonah was fine and wanted to go again...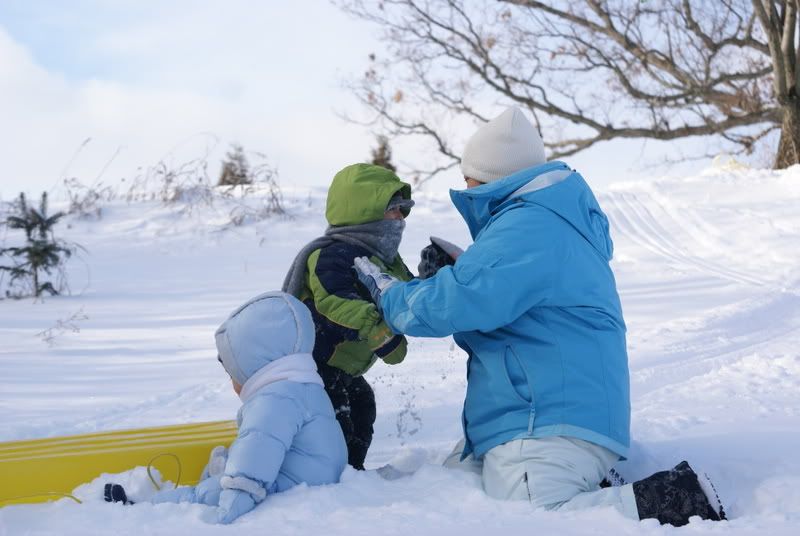 Down with daddy!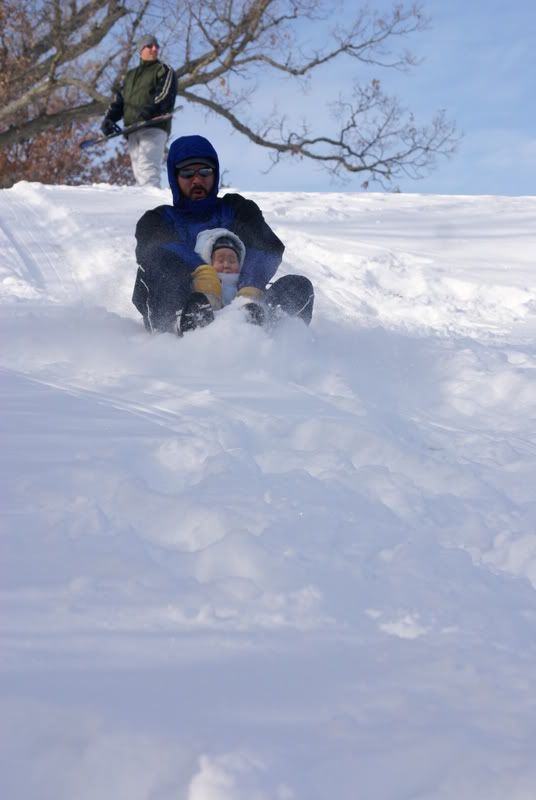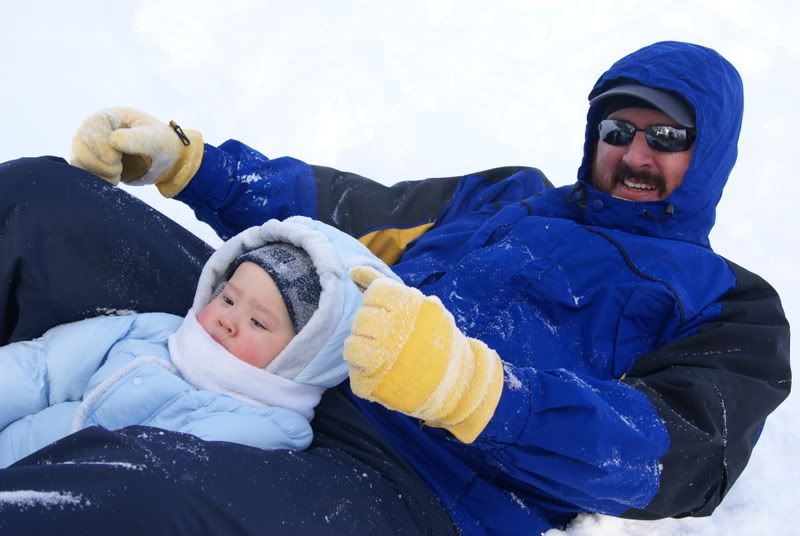 Happy to watch.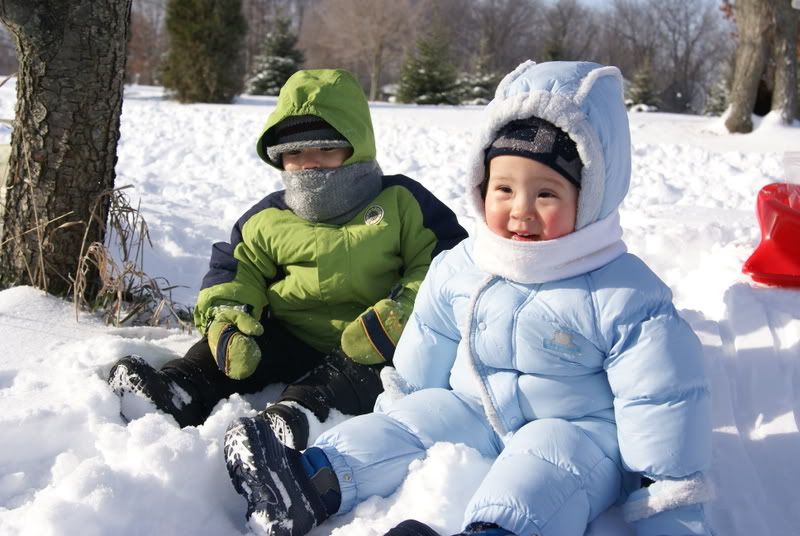 Coley and Tash took trips down the hill on the sled and Chris snowboarded.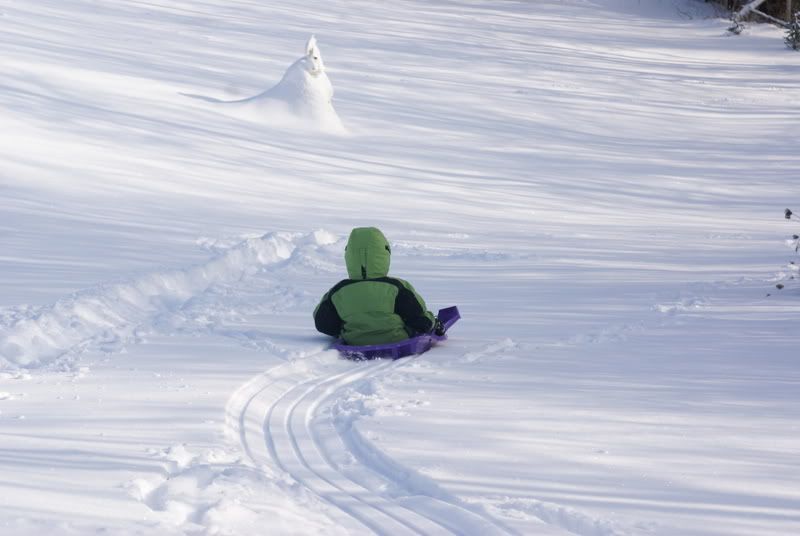 Now Mommy and Jonah's turn... not a wise choice...Mommy's not a very good sledder. I will spare you the sad pic of a snow covered Jonah. Let's close out sledding with a happy face.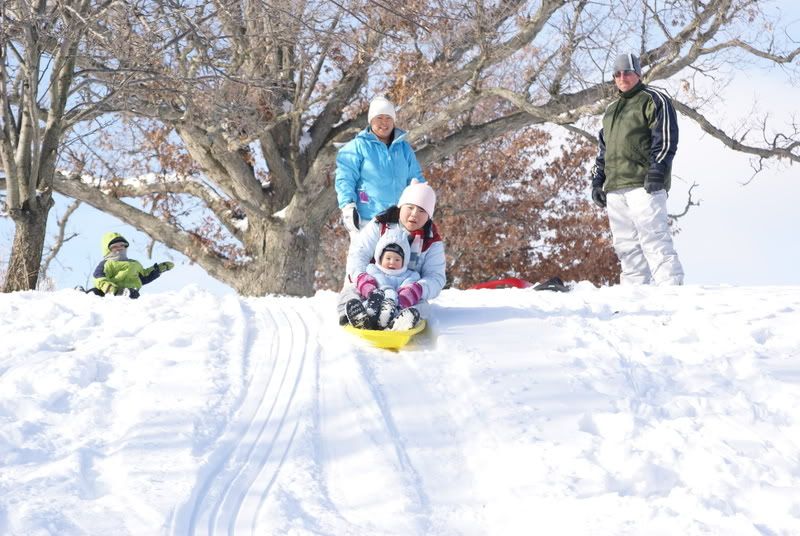 Something Borrowed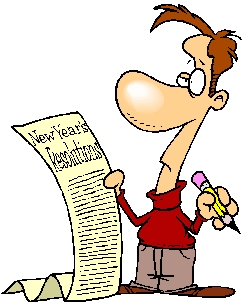 Something Blue-ish

Our Christmas Card which I ordered in 4x6 then cut down to 4x4.75 and mounted on silver cardstock. To go along with resolution 3 I plan to actually mail and hand out my cards BEFORE Christmas Eve next year...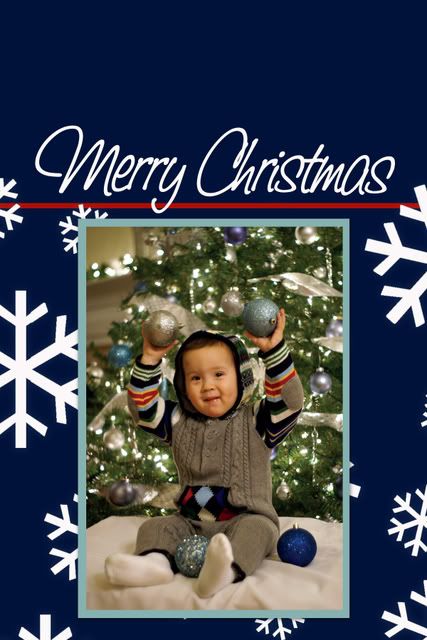 Now to get the Christmas Pics sorted and uploaded to photobucket...