I don't like to admit it but somehow my baby is becoming a little boy. We played a new game tonight, "ready, set, go". Daddy holds Jonah and says ready, set, go! On go Jonah takes off and runs into mommy's open arms. It's a very fun game, we played it over and over and over.
We are working on the alphabet. Jonah likes, A, E, and O. We picked up a computer game for him that he seems to really like too. Sesame Street "First Steps". Its perfect for his age or even a bit younger.
Here's what we've been up to...
We covered ourselves with stickers or rather Jonah covered us with stickers.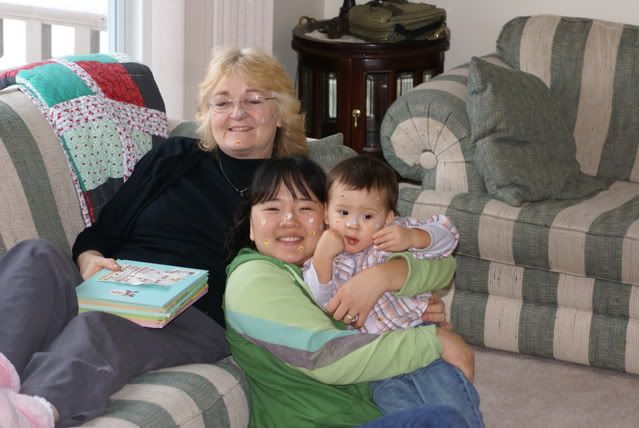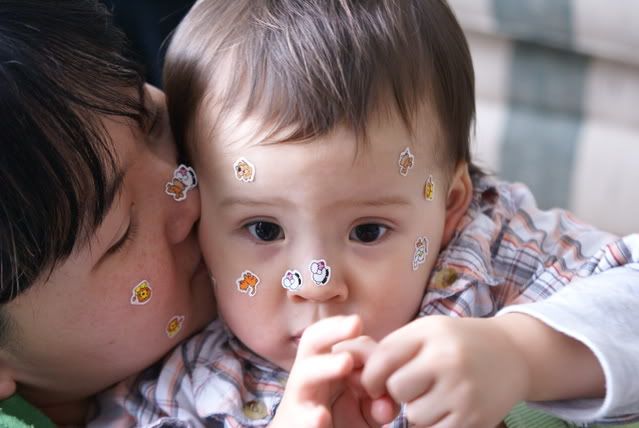 We watched the first African American become president.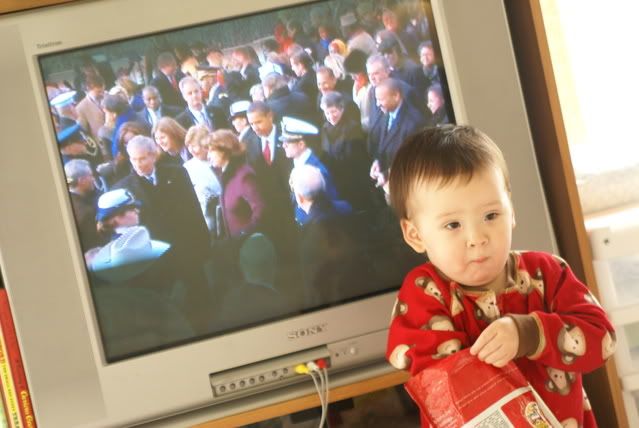 We've started having to sit in a chair when we are bad.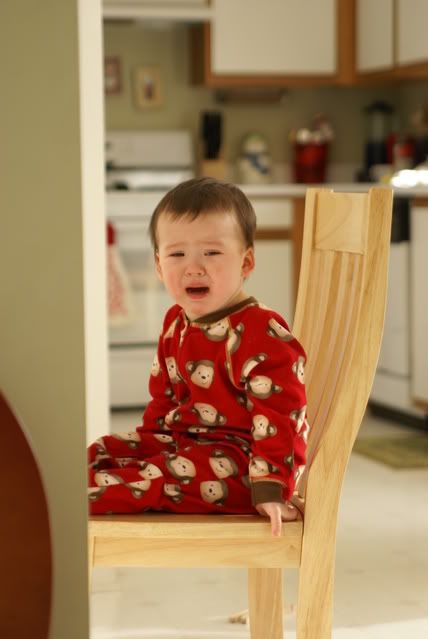 We color with markers....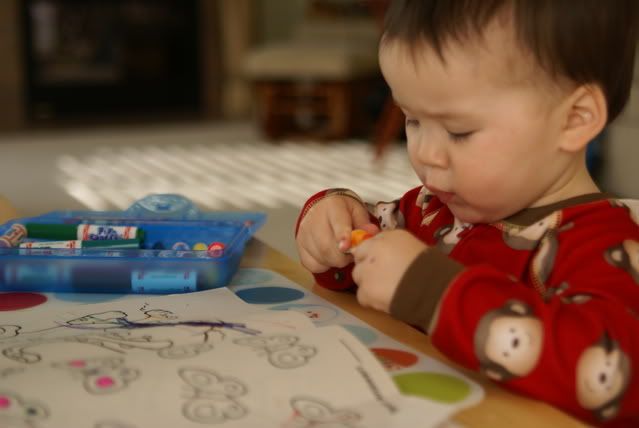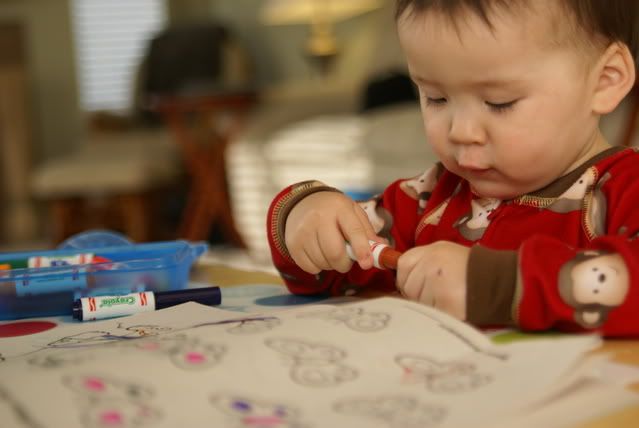 Oops...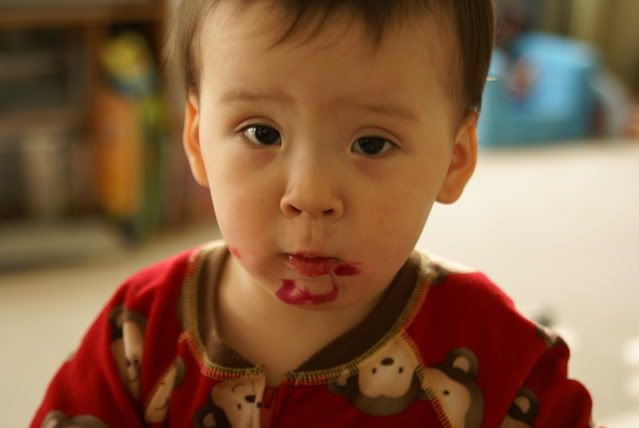 Mommy makes 10 lasagnas.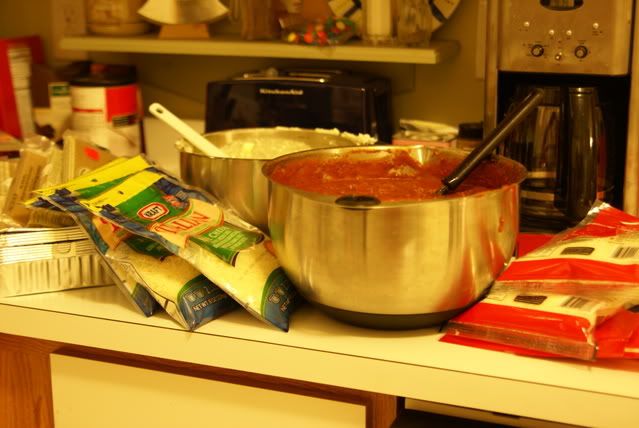 And tonight... after our bath we made a 2nd mess with applesauce or app-pa-pa as Jonah calls it. Apparently Jonah does not feel a snack is finished unless it is spread onto his entire body and rubbed into his hair, then thrown onto the floor.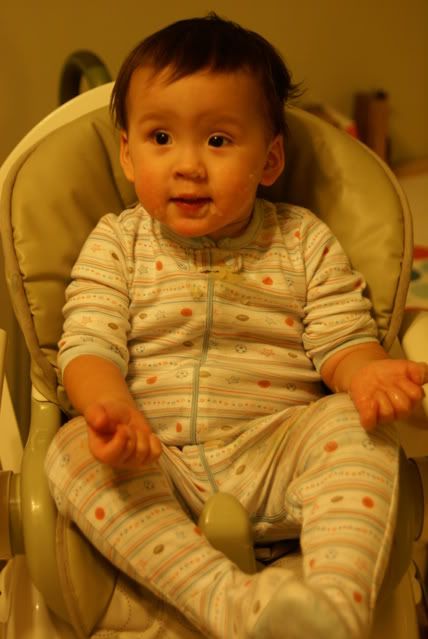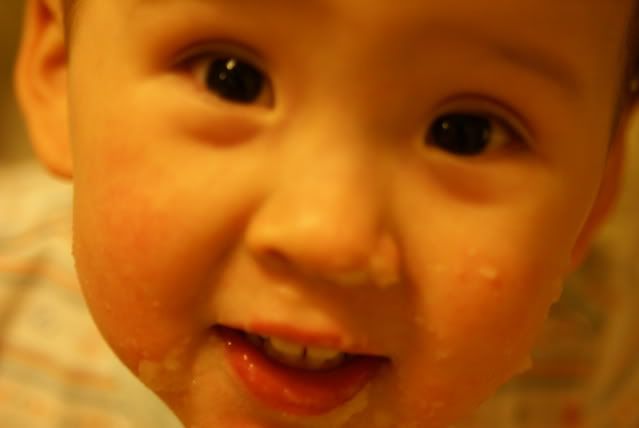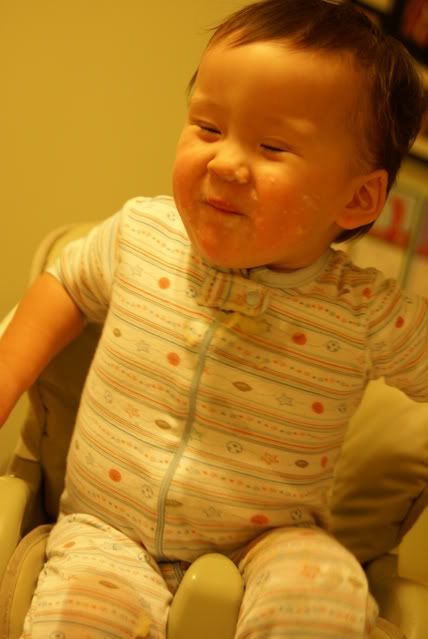 So that's what we've been up to.