Ever since I was little I knew I wanted to be the mom that took her kids to classes. T-ball, hockey, dance, ballet, guitar, piano, any and all of it was in the realm of possibility.
Tonight I was THAT mommy. I took Jonah to his first Gymnastics class. It was so much fun, he got a work out and so did I! He was so pooped afterword, he was in bed asleep by 7:15. He wanted to go to bed at 6, but I held him off.
Here is some of Jonah's fun from tonight. He has 2 outfits because I accidentally left my camera there so we had to go back and get it (so we took a few more pics).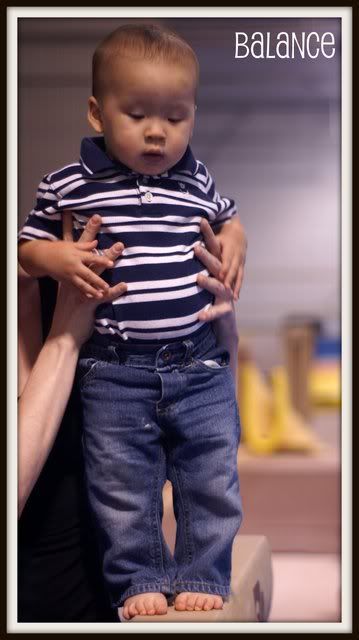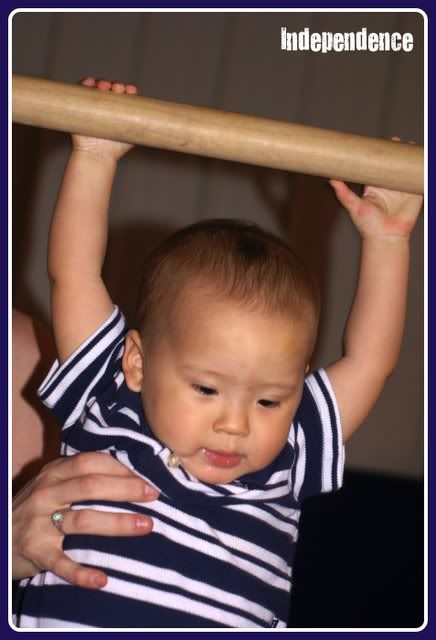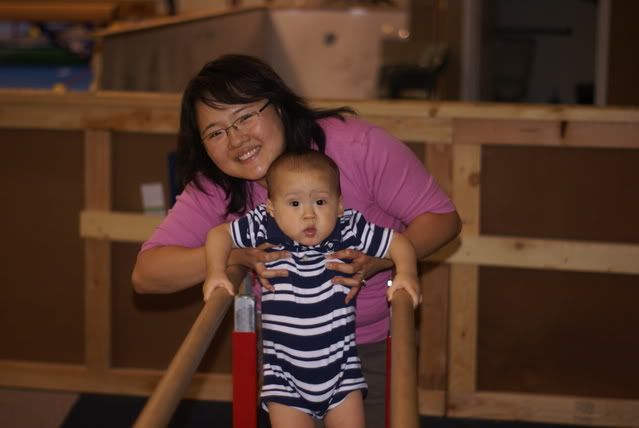 Just his feet on the beam, so sweet.