I got these rainboots on clearance at payless. They are a little big but how could I resist?!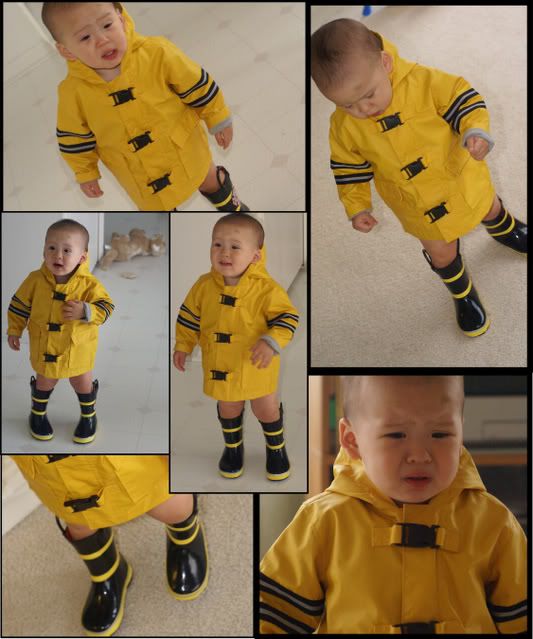 I probably shouldn't say this (cuz he's my baby boy), but he reminds me of a fireman stripper because he doesn't have on any pants. hahahahaha!
On a side note, I am getting behind in my blogging! Oh dear! I have a birthday party and trip to the petting zoo to add. From both of those I have a combined total of over 500 pictures to sift through!