More SB Pages! I was feeling inspired after viewing Kelly's latest creative masterpieces.
Here's Jonah's 3 month pages.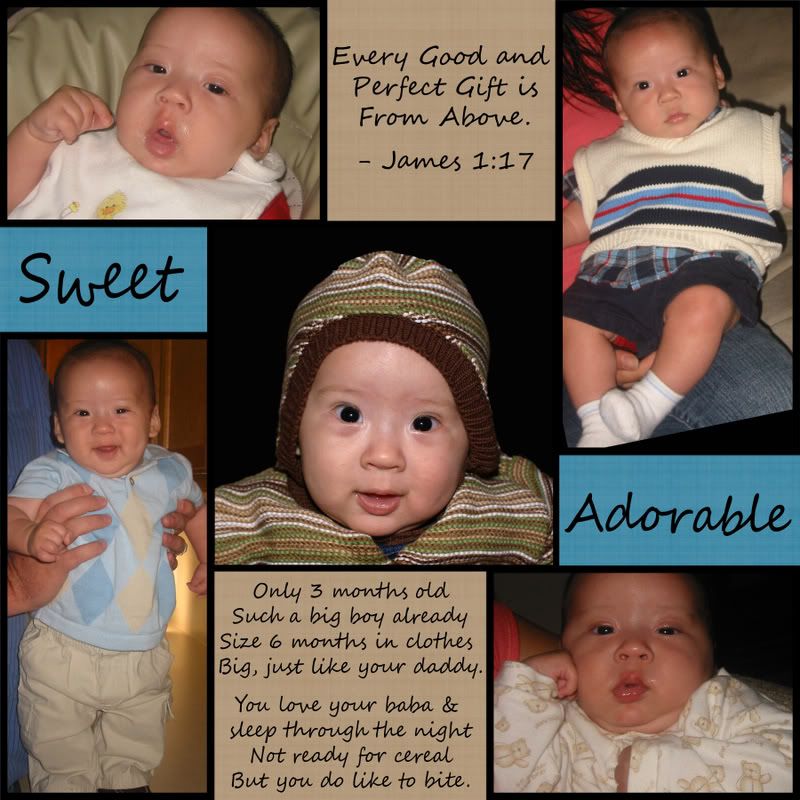 Oh and I think I will change the last line of the haiku to "my boo from the hood" because these are his gangsta pics yo. I think I might also nudge the big pic more to the left and enlarge the smiley one, cuz I LOVE it.