So here are two 6 mos pages! 2 more 6 month pages for Christmas and then 6 months is done, only months 7-11/12 to go. I haven't decided if the 1 year party goes at the end of the 1st year book or the beginning of the 2nd year book.
I think I might change the Lucky Guy to something like - Rockin' Out.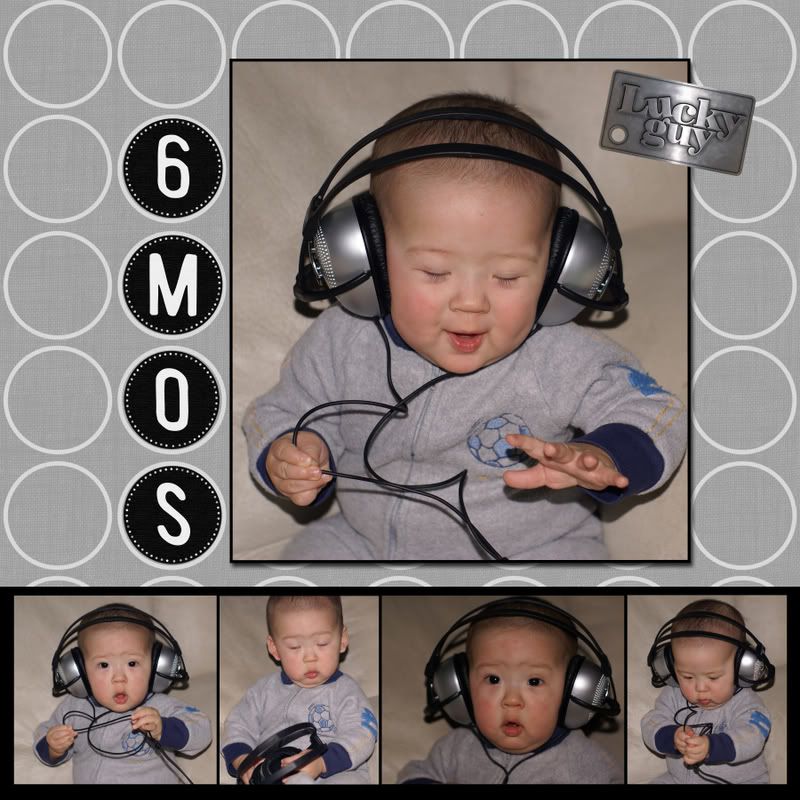 moved the 2nd page to the above post.