Started with Breakfast at the French Laundry.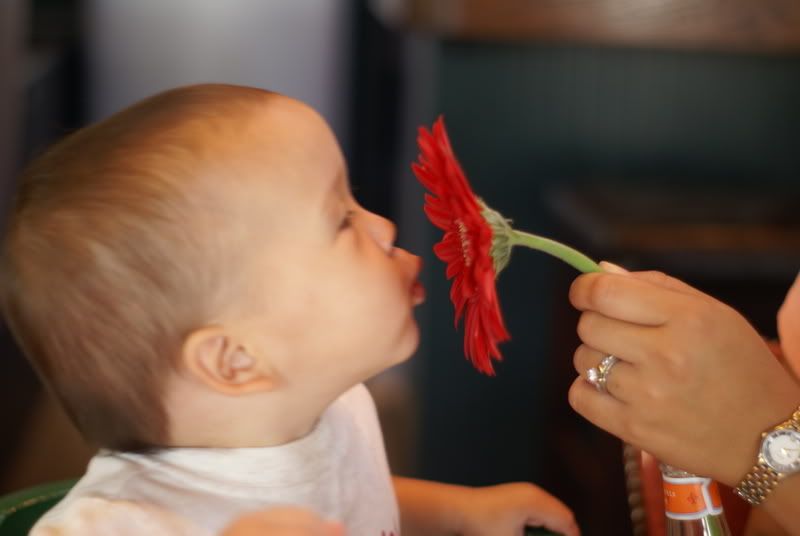 Jonah tried a lemon.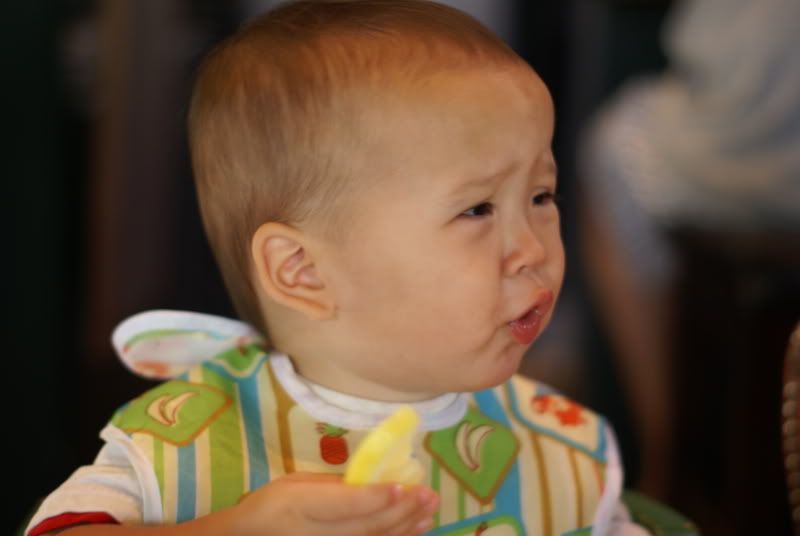 Then a 3 hour power nap. Fresh from our nap we went to Red Robin for Dinner (cuz mommy had a bithday coupon) then to the mall to do some school shopping. Time to measure the feet!
He's a tad over a size 5 so they said to get a 6.
Jonah's new Kicks - Puma's baby, so he can run Fast! Love
Journey's Kidz
, they have the cutest shoes for boys.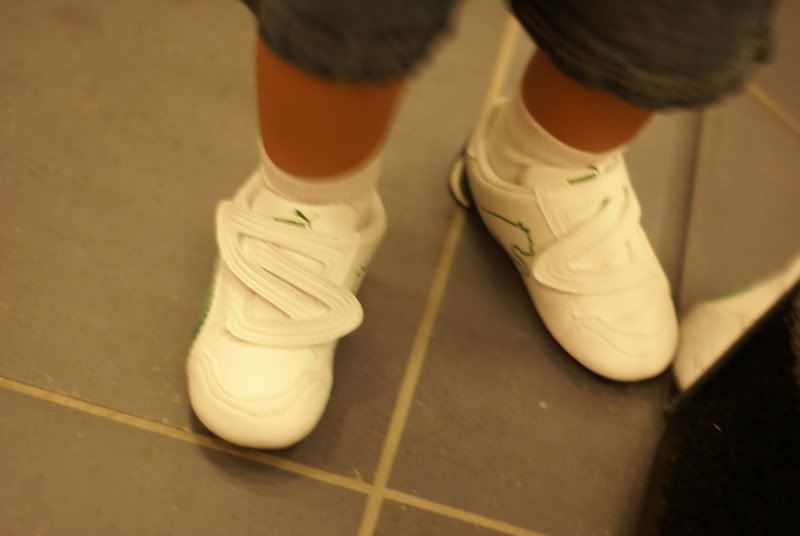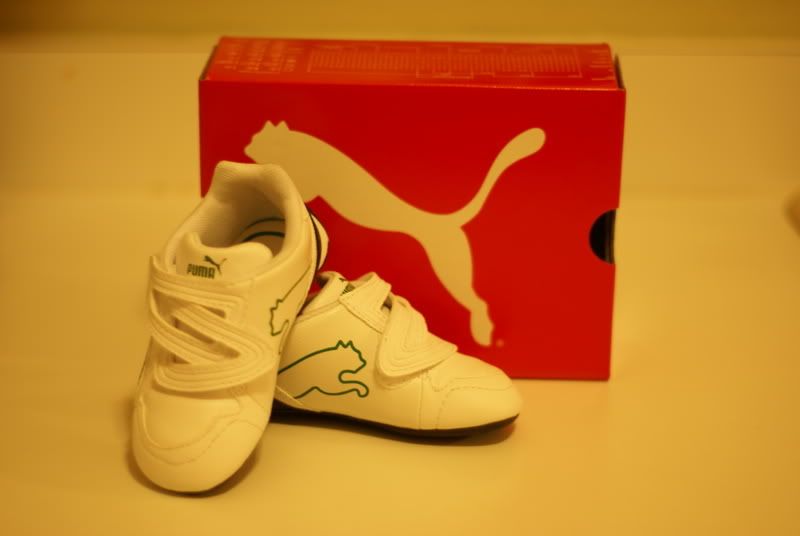 We also tried on some backpacks, but nothing really caught our fancy.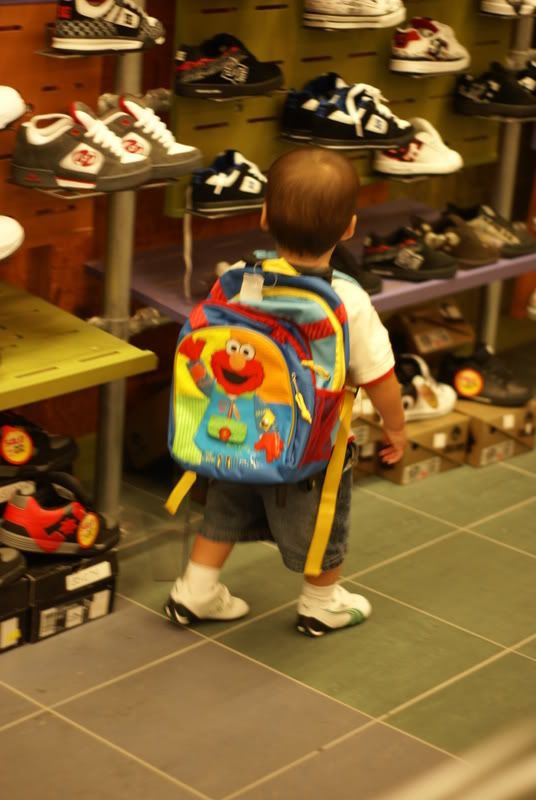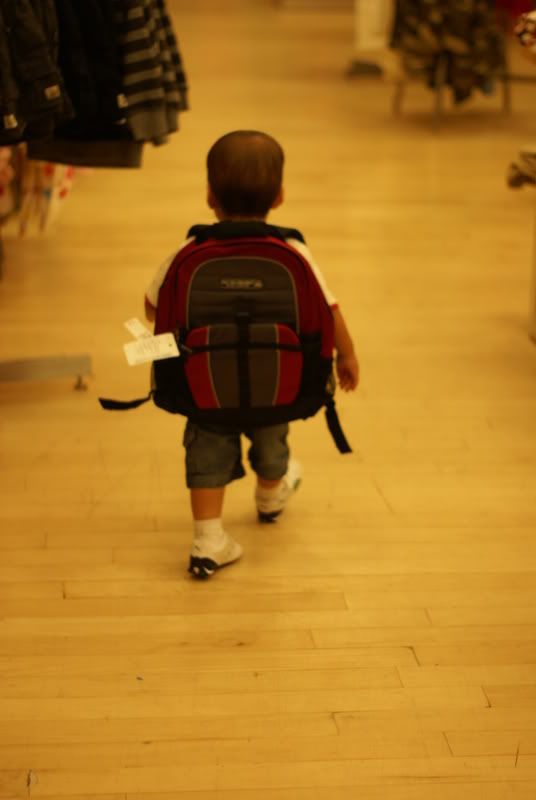 So we went home to play in the kitchen on mommy's step up.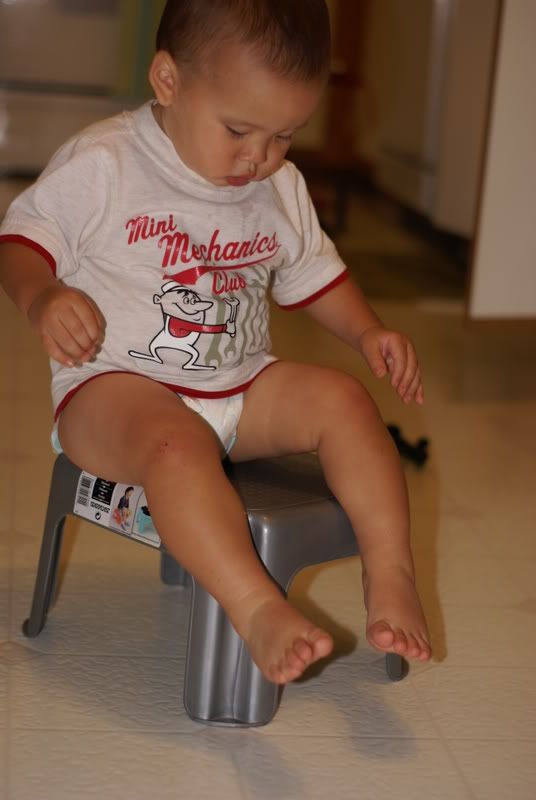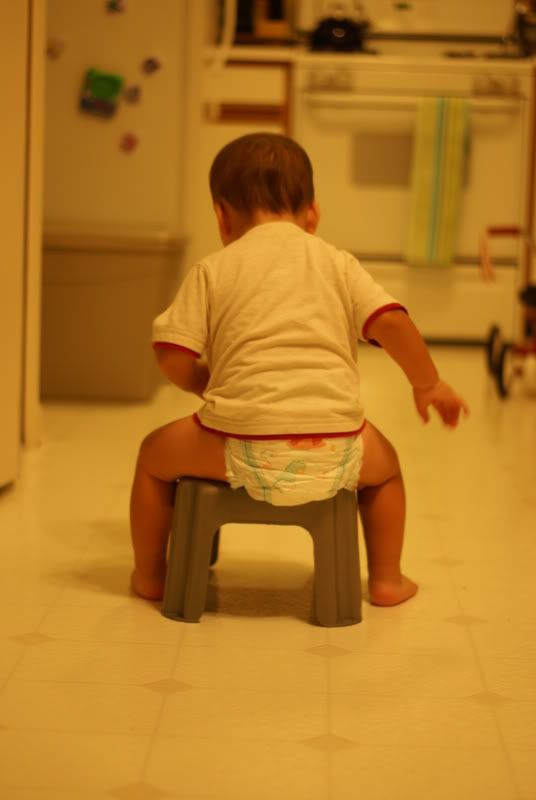 And play with daddy's hat.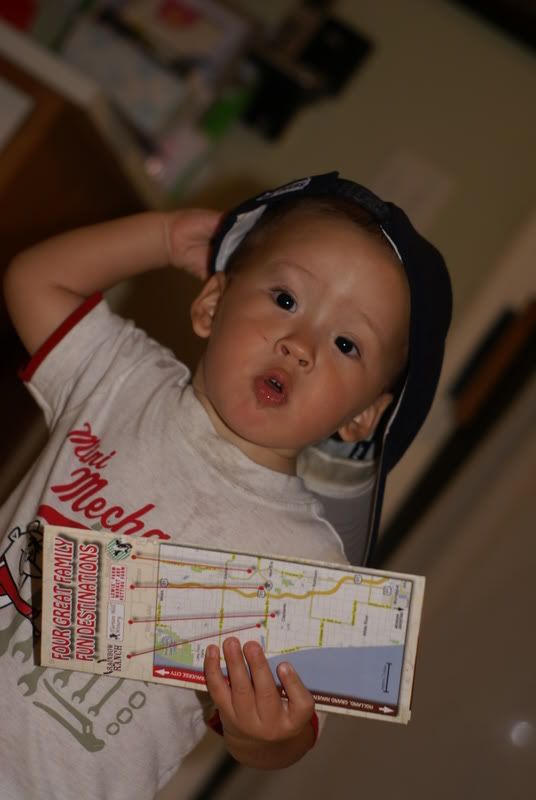 That my dear readers was our Saturday.