With so many Firsts to report! We went on to "Wayne's River" and then over to the Silver Lake Sand Dunes for our first family vacation with Gramma, Papa, Uncle Josh, Aunt Tasha, Uncle Chris, Cole and Mason. We had so much fun and we didn't even have internet on our vacation!
Please prepare yourself for a VERY long post!
1. First Time at Wayne's River.


My parent's neighbor has a trailer on the Little Muskegon River in Morley, MI. It's so beautiful there it reminds me of what I think Montana looks like. It's somewhat primitive, but at least there is running water and a working toilet. The outhouse is a thing of the past! Tasha and I tubed down the river and had a blast. I haven't laughed that hard in a long time. I spent my 30th birthday with family, no better way to ring in another year. :)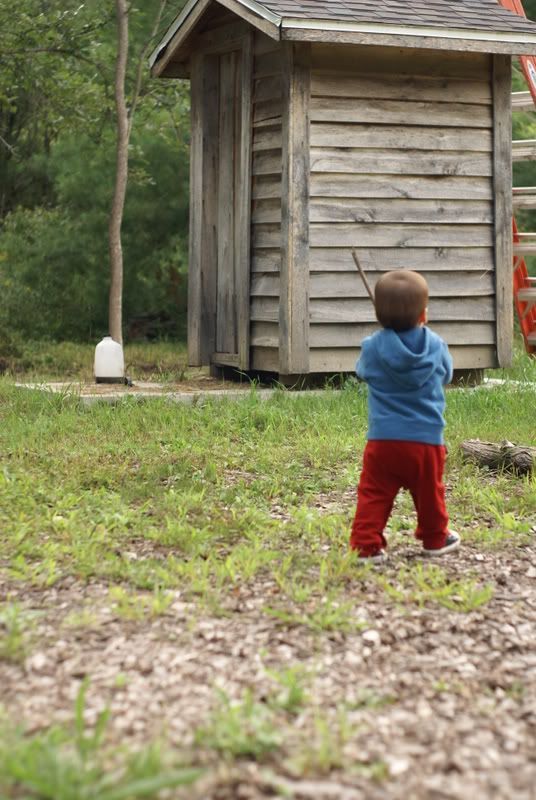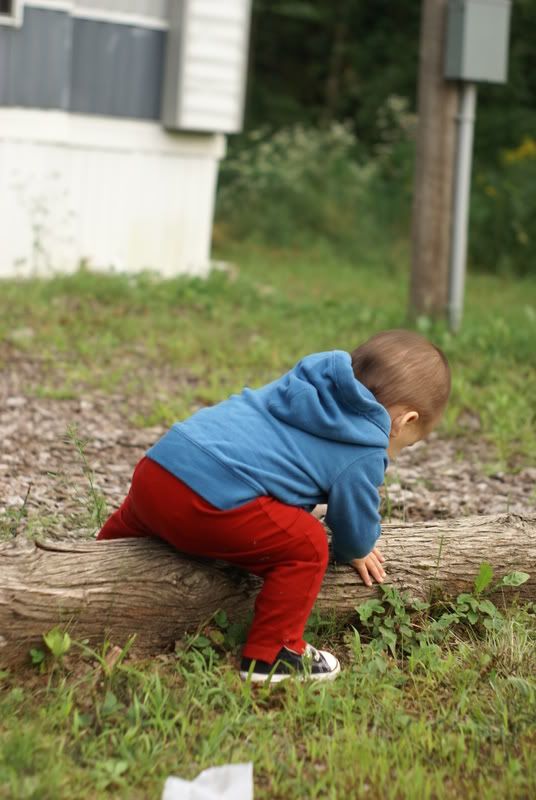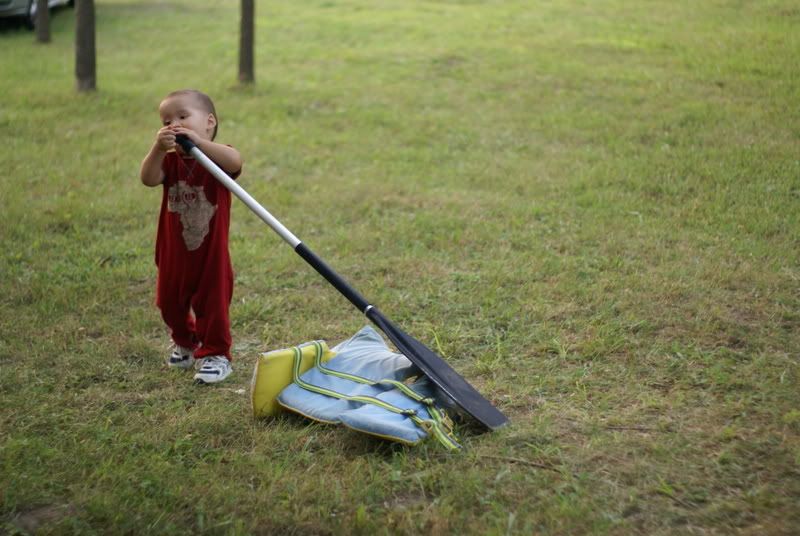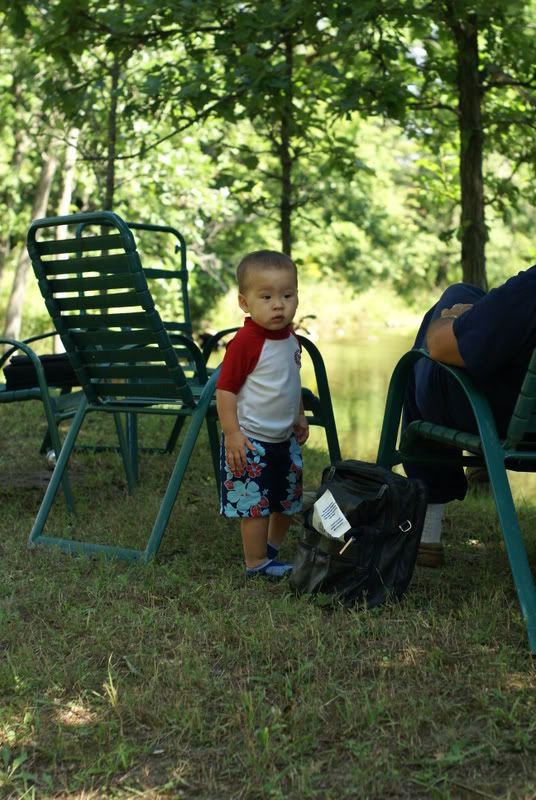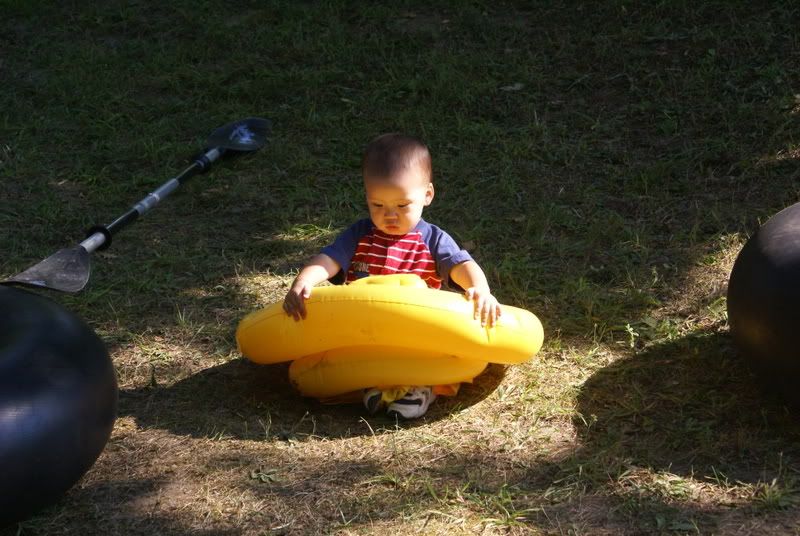 Fun with Cousins - why is the oldest one getting beat up on?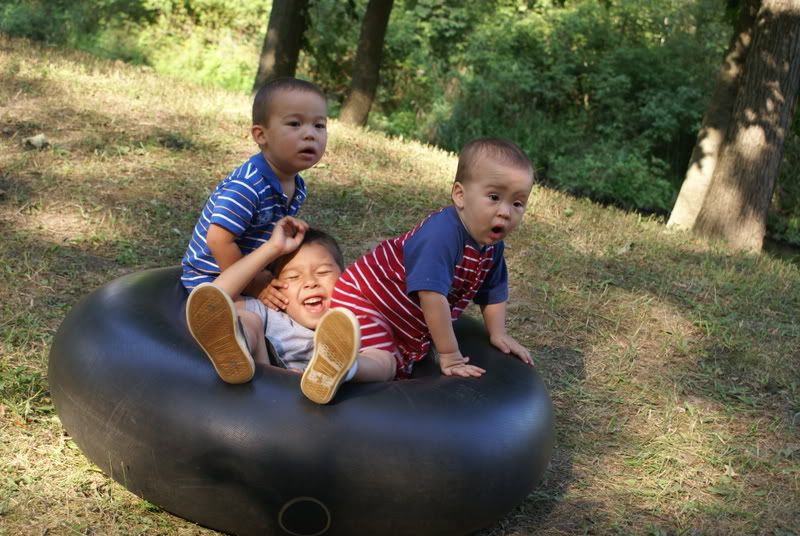 Oh these 2 - so close in age. They played, they hugged, they argued, they argued some more.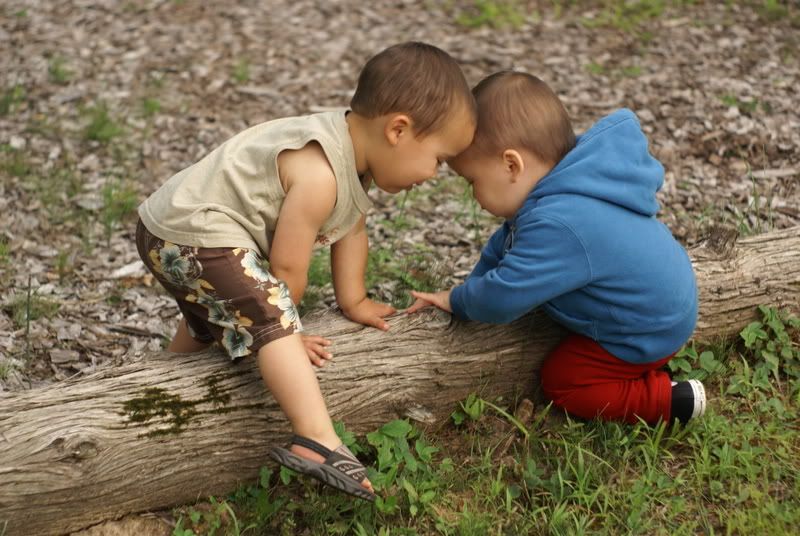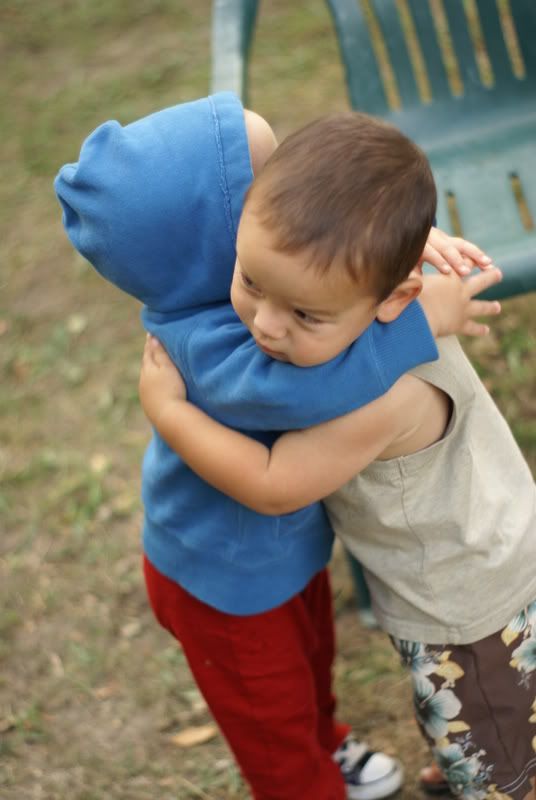 2. First time IN the River. He LOVED it!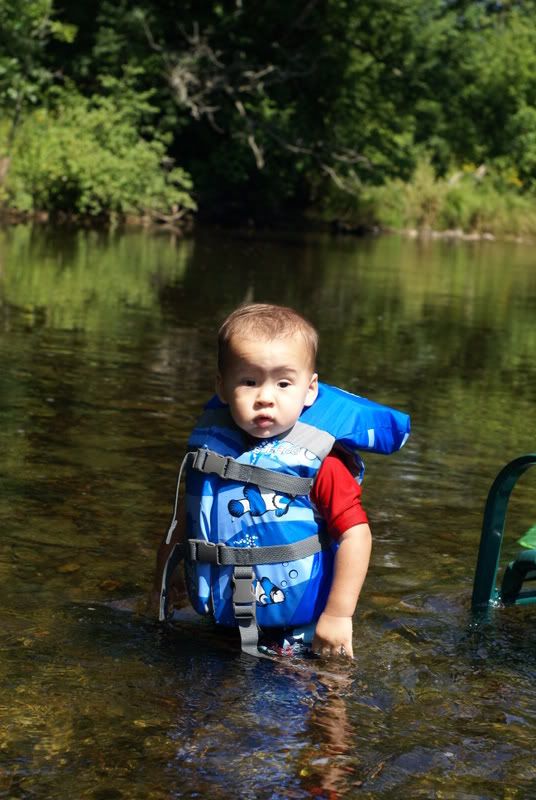 3. First Time On a Horse!
Our horse, Chrissy. Jonah's foot. Tasha has a better picture. Kinda hard to get pictures of us on a horse while on a horse. Daddy was dune buggying with Uncle Josh. I was so proud (and relieved) he lasted the whole hour! He wasn't a huge fan of trotting, but then most aren't.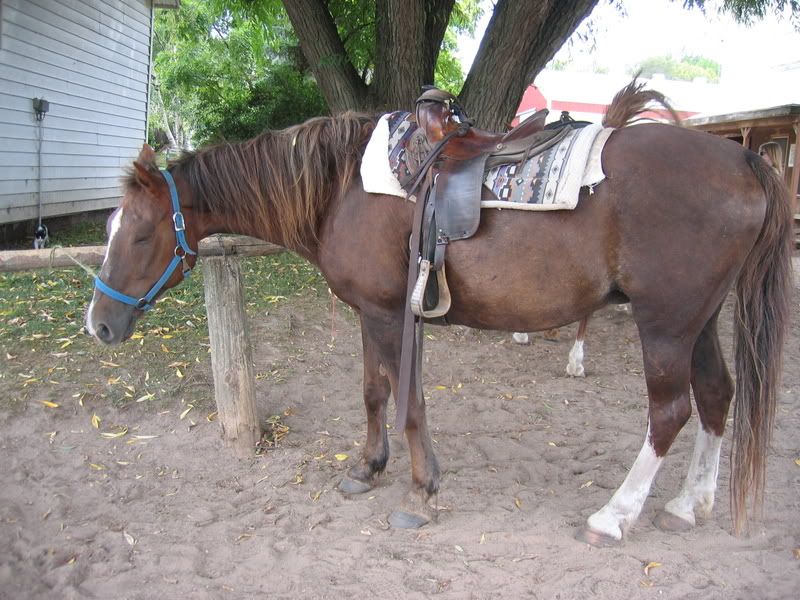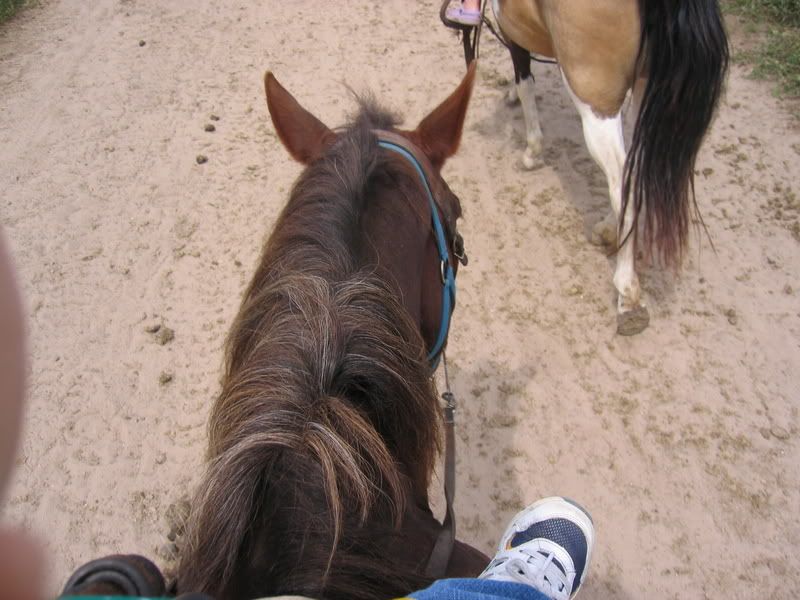 4. First Time Go Kart Riding!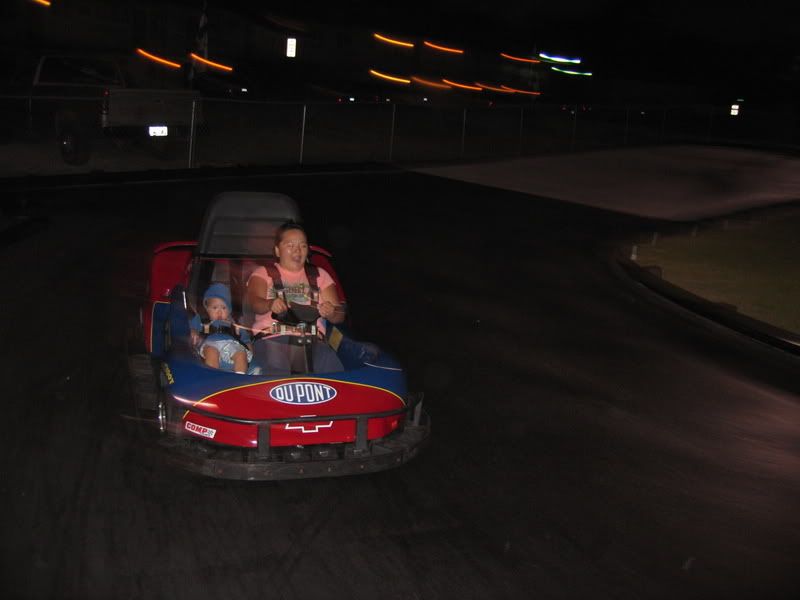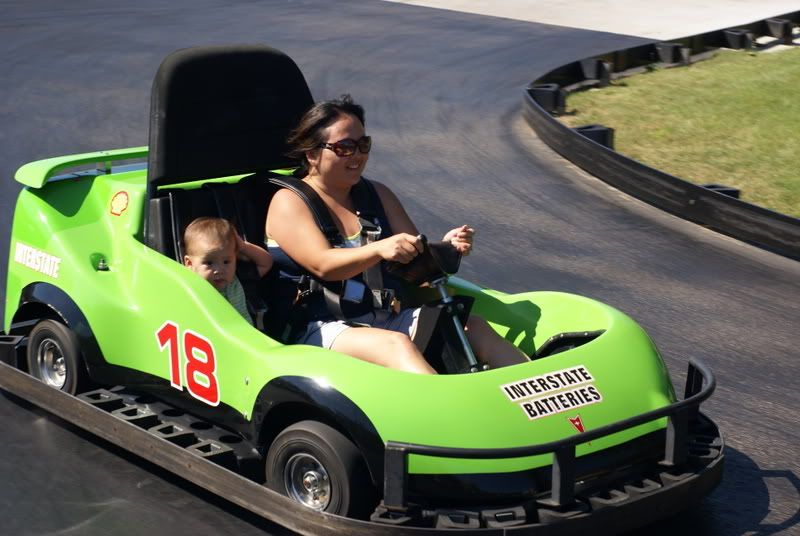 5. First time at a County Fair - We rode a miniature pony cart!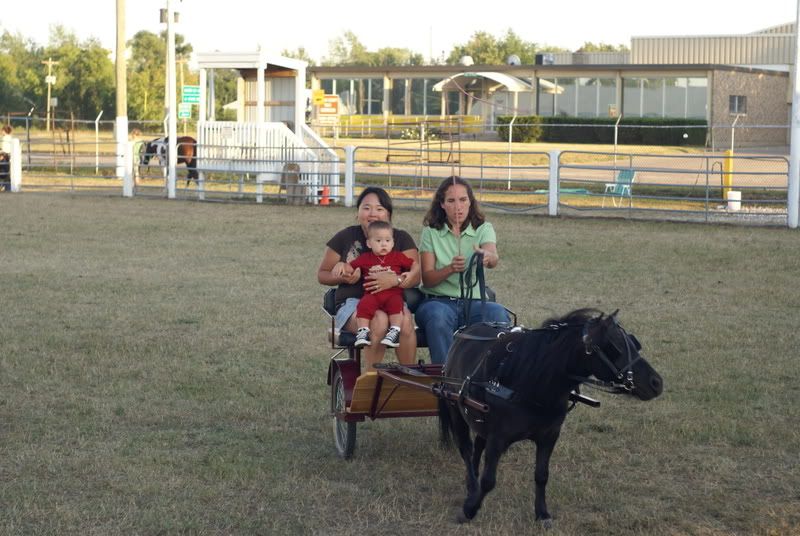 6. First time on a Real Ride! He loved that too!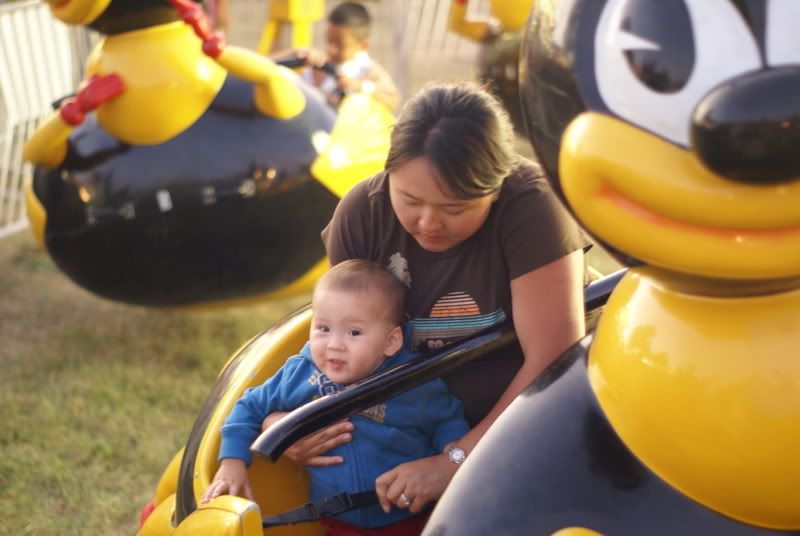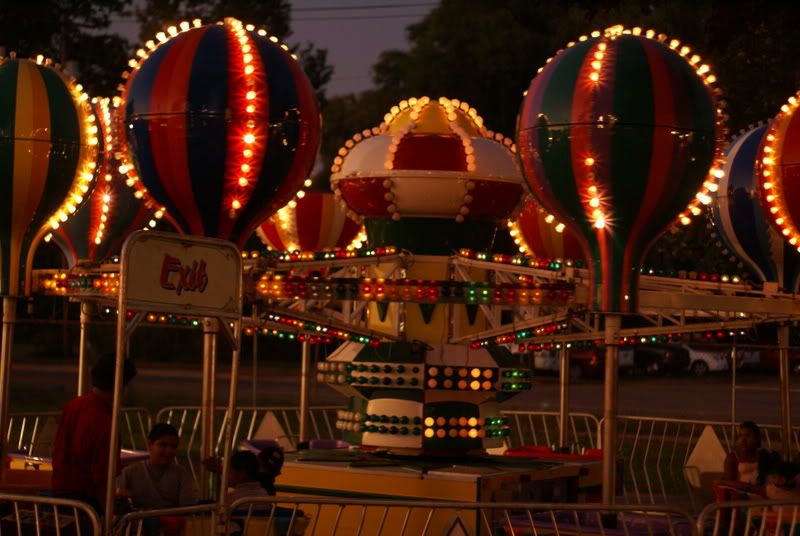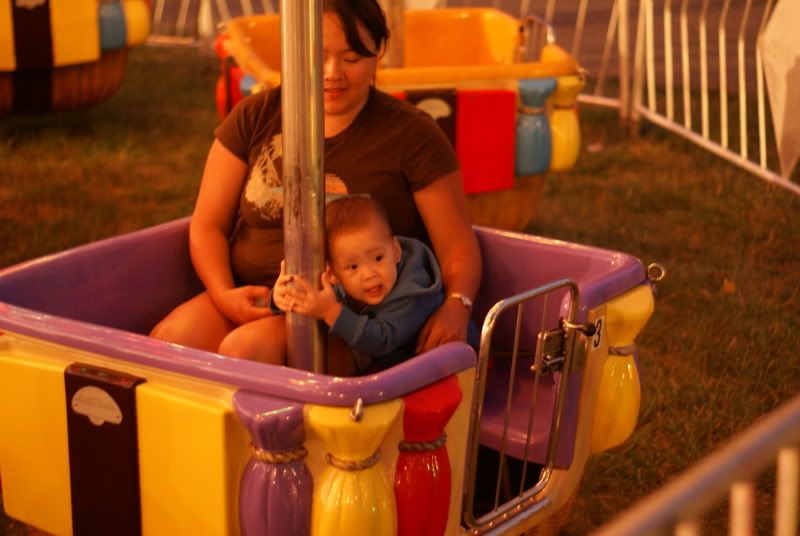 7. First Time playing a Carnival Game!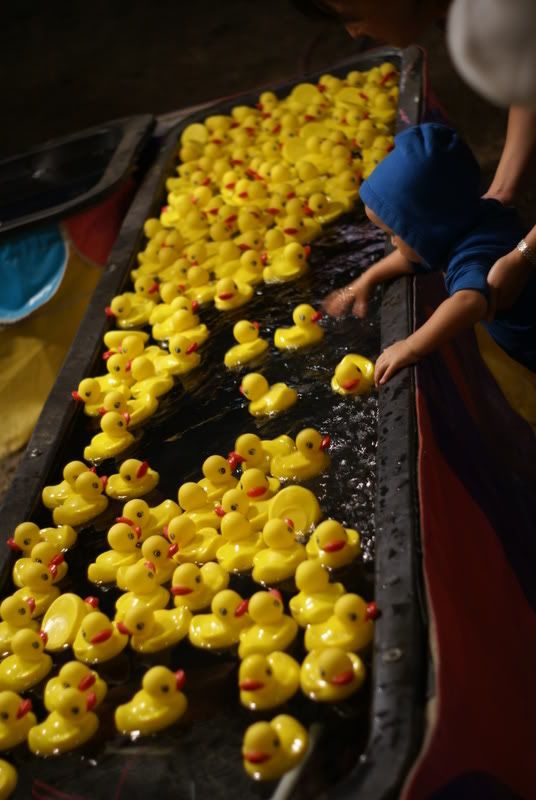 8. First Time Winning a Carnival Game and showing Off Prize!
He is holding his prize and bouncing like a frog.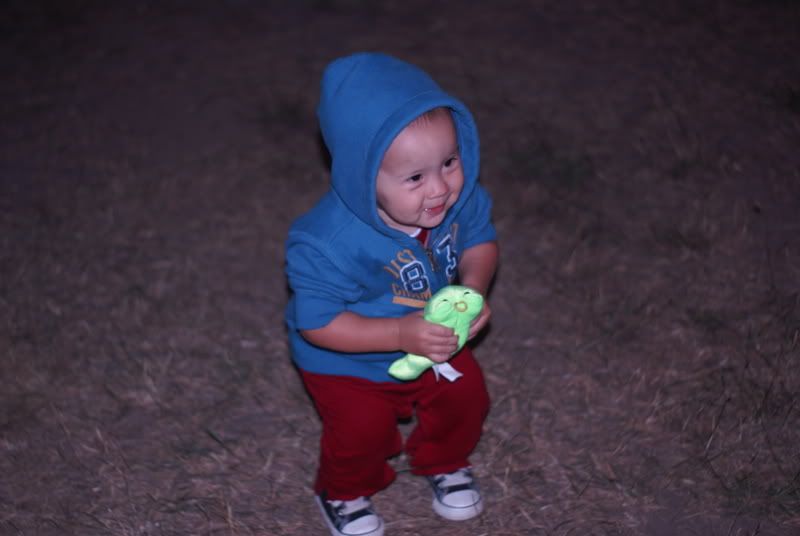 9. First Time at Silver Lake Dunes!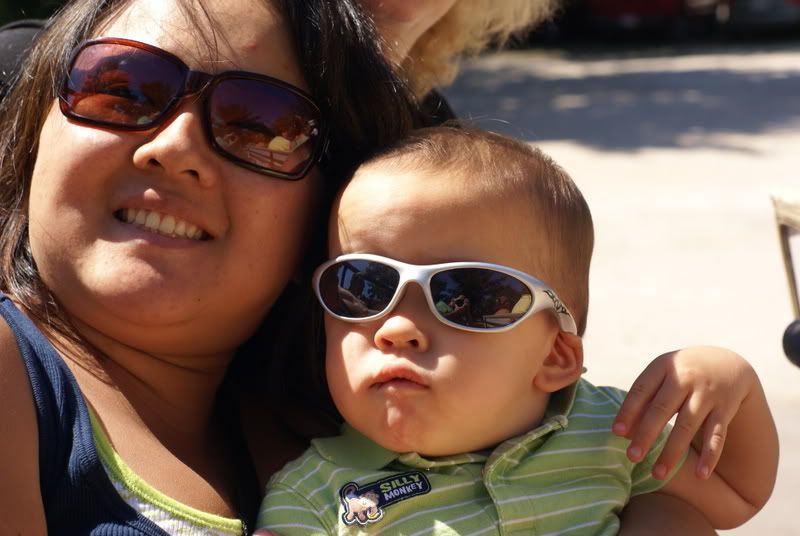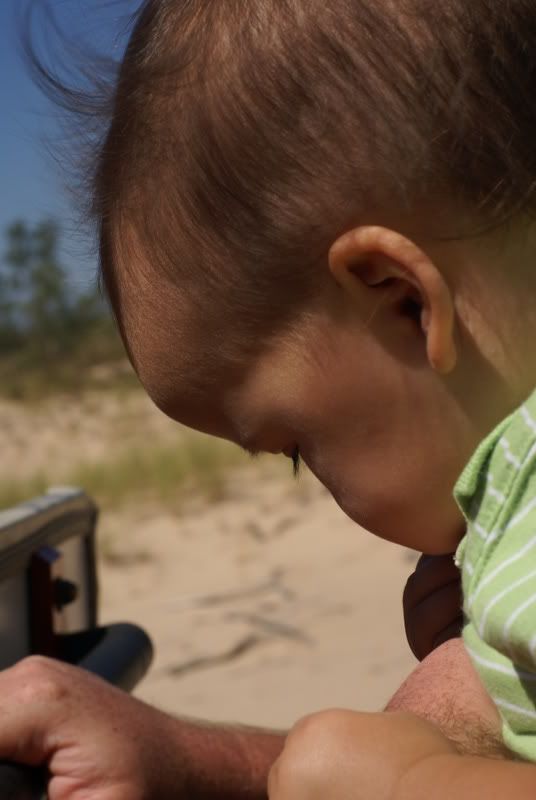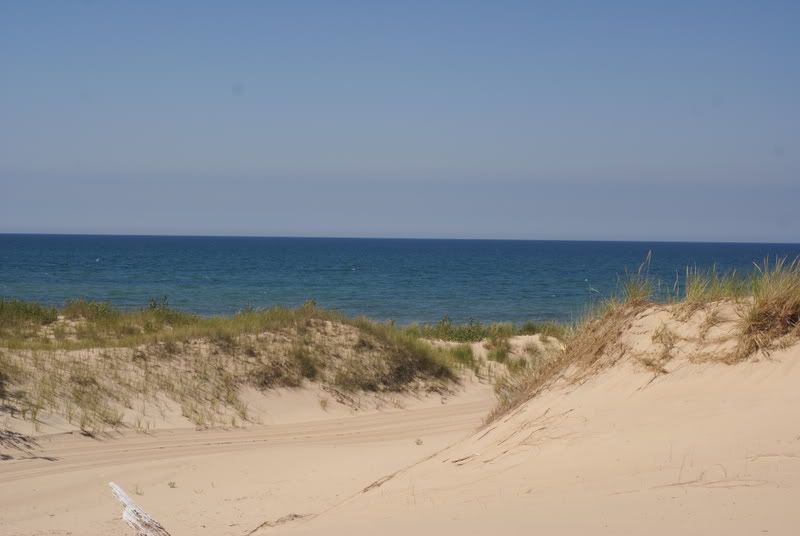 Family Pic at Lake Michigan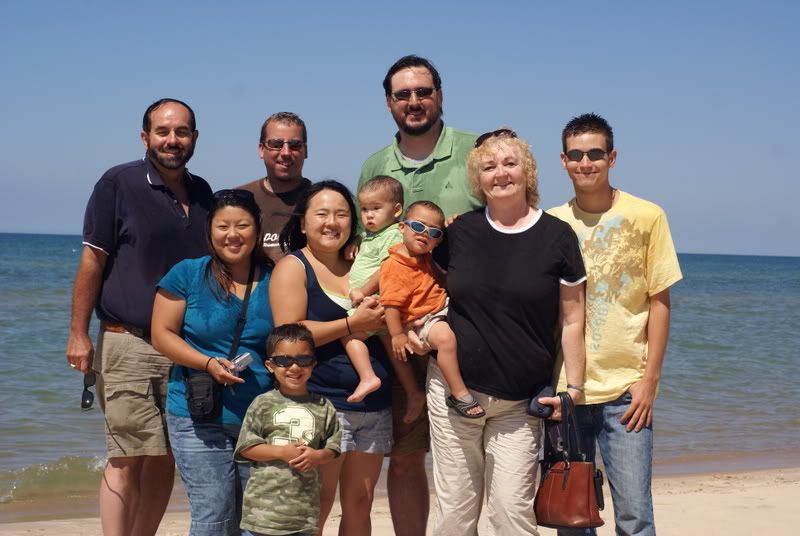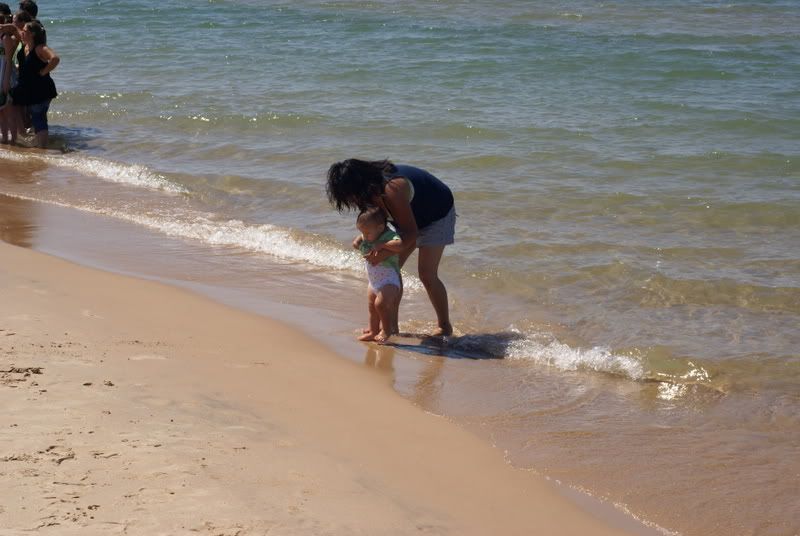 Sleepy Jonah - he was a little scared because the jeep ride took us into the water and splashed us a wee bit too much.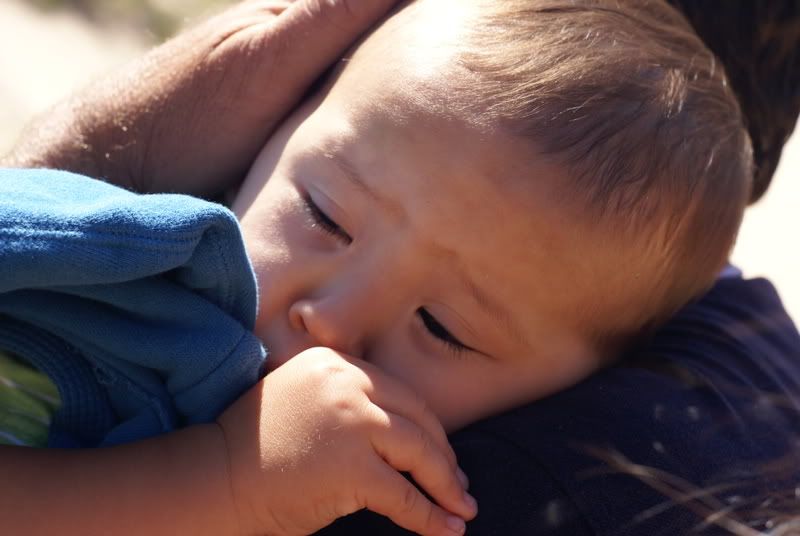 It was such a great vacation away. Cell phones didnt work and no internet, just family forced to spend real time together. The guys LOVED fishing on the river. We had half the vacation in the boonies on a river and the other half in the sand on Lake Michigan. The best of both worlds, the best weather - it was perfect. As much as I loved our vacation it is always nice to be back home.
Loving Life, Loving Family, Loving Home! (and loving the hi-speed internet)
~ Tisha