2 weekends ago it was Applefest in Fenton. Jonah rode a pony, ate apple crisp, played his favorite carnival game, and rode his first carnival rides all by himself. He's so brave and adventurous.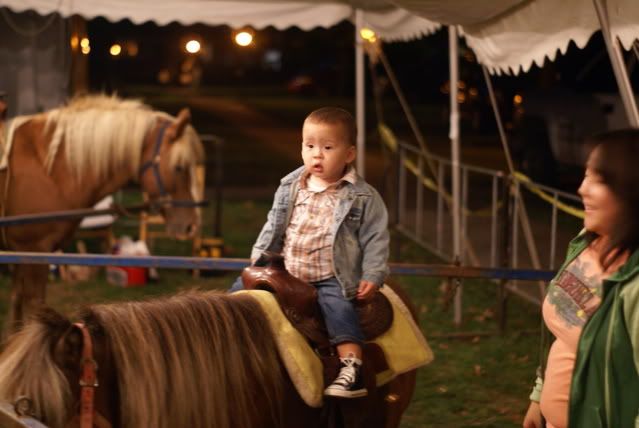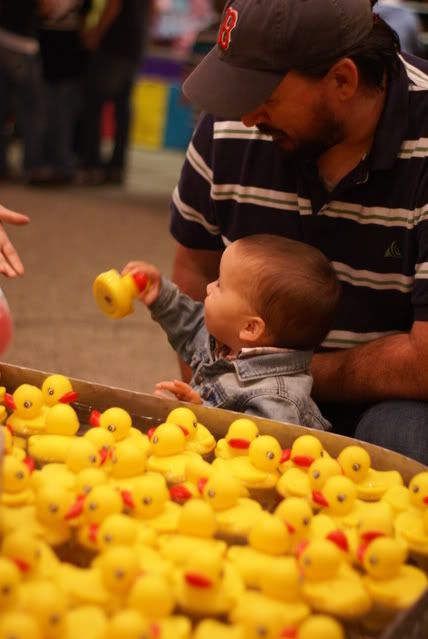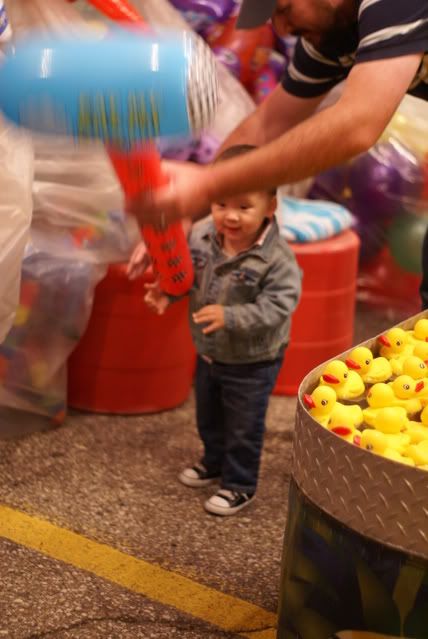 He waited in line...
His first real ride all by himself on the Convoy Race. He loved it!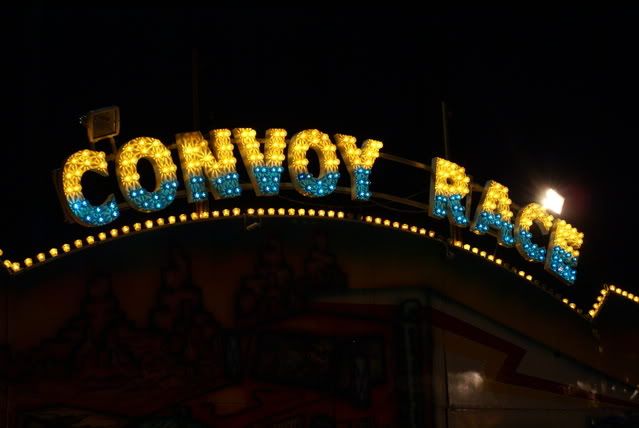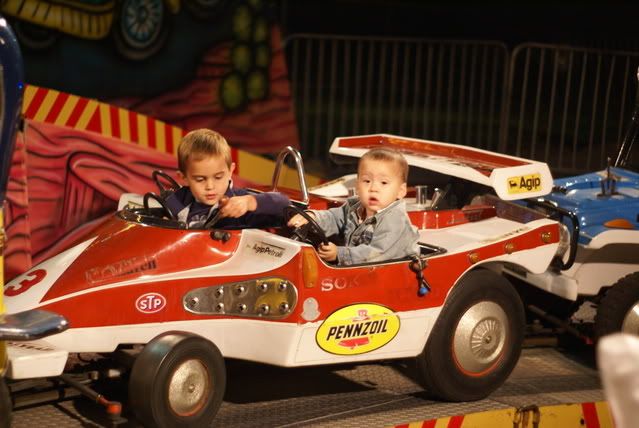 Then more rides followed!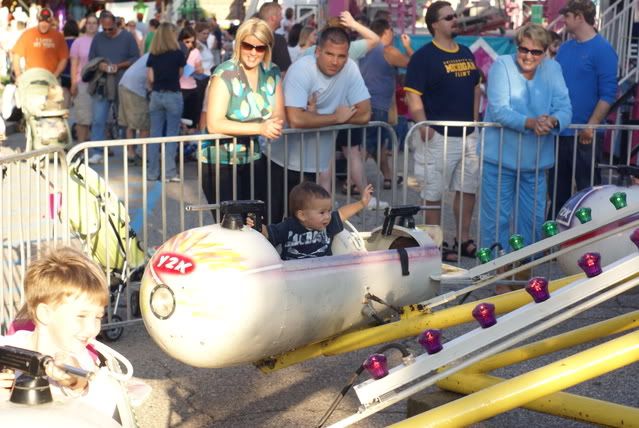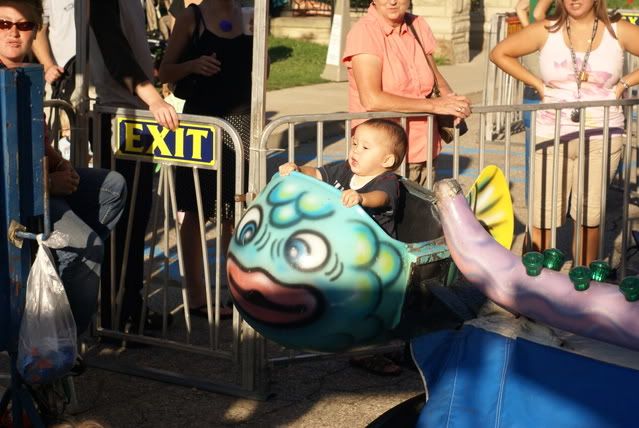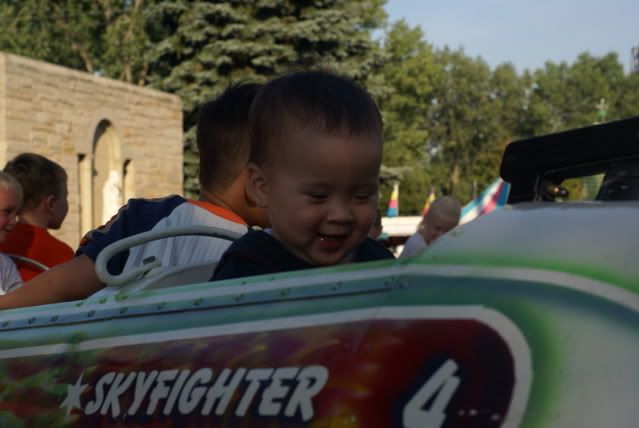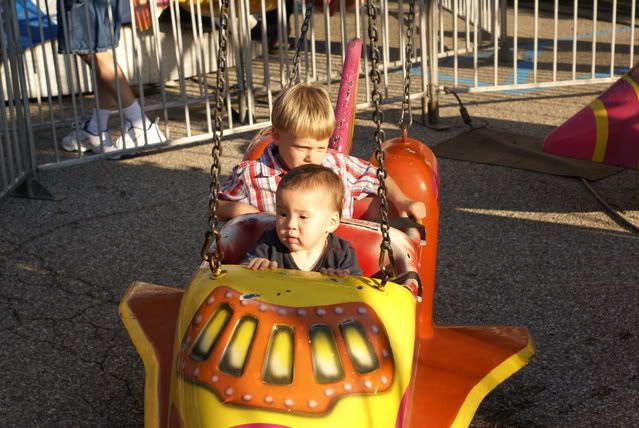 In my haste to post this originally, I left out some special guest stars that helped make our weekend so much fun! Our friends Hillary and George came up from Ann Arbor to help us enjoy the day. We went to dinner at the French Laundry and had a marvelous time!