Poor baby J. We took him to the dr. today at Grandma's insistence. Grammy's know best. Poor baby has a double ear infection. Yes, you heard correctly a double as in Both. Ears. Infected.
While I try to do that natural non-antibiotic thing most of the time, sometimes dr's are best. For double ear infections dr's are best. On the brighter side, when he is sick he is very very cuddly and clingy with his momma and this momma loves a cuddly baby j.
So while my poor sick baby with the double ear infection sleeps upstairs I worked some more on his book. I am on 8 months...only 4 more months to go! here are the 4 pages I have so far.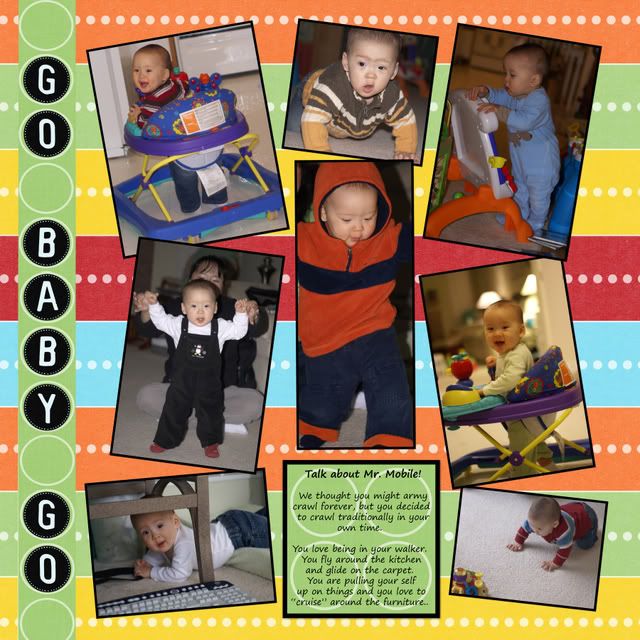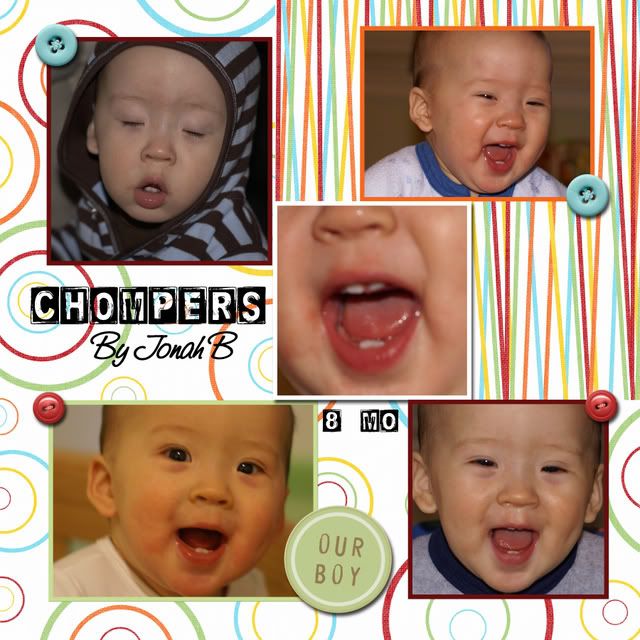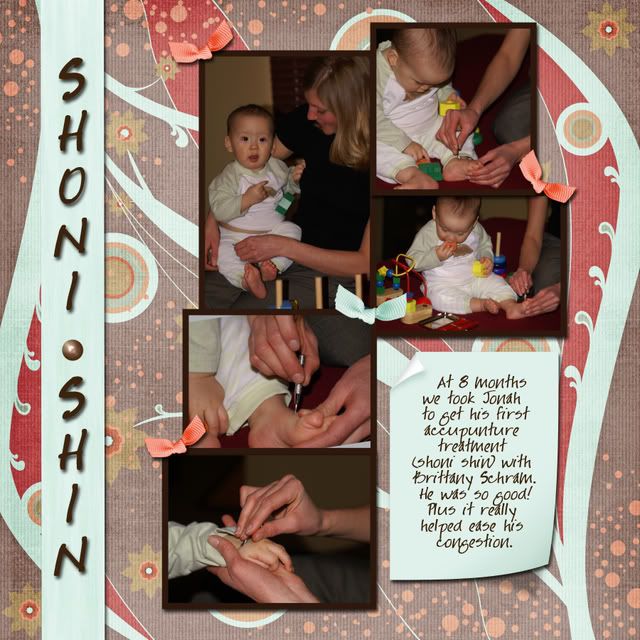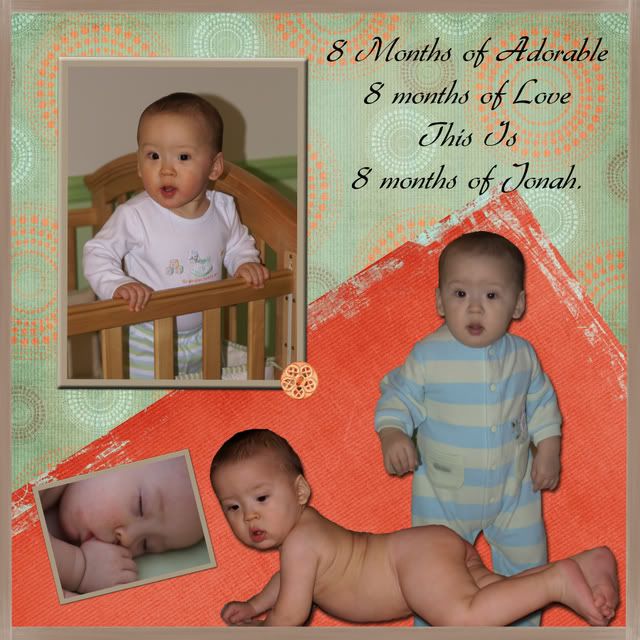 By the way, do not google amoxicillin and look for pics of the medicine to post. It leads to scary pictures to make mommy's paranoid.
Going to bed now, going to check on baby boy, going to possibly sleep on baby boy's floor tonight.