We spent Labor day weekend with Grandpa Jim and Grandma Terri in Auburn, IN for the Auburn, Cord, Dusenberg Festival. Auburns, Cords, and Dusenbergs are old classic car manufacturers. When I think of Dusenberg I always think of the movie Annie when Daddy Warbucks (i think) instructs them to "Bring around the Dusenberg". Anyway here is some of our fun.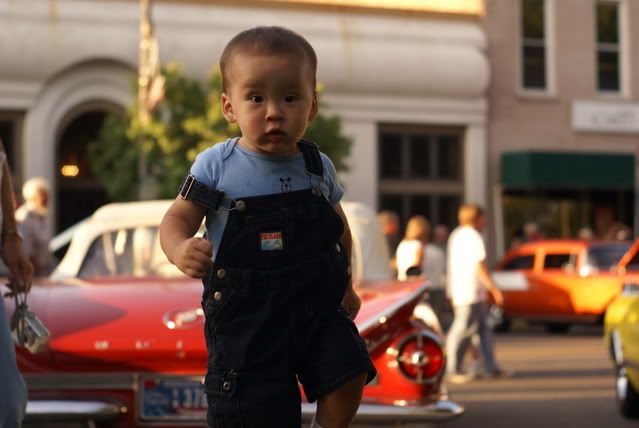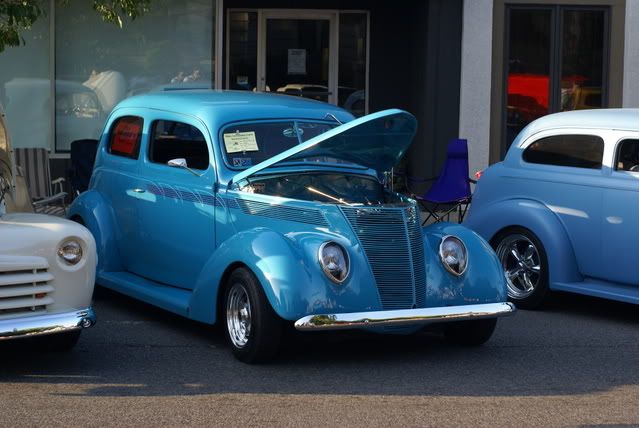 He wasn't sure about the frog...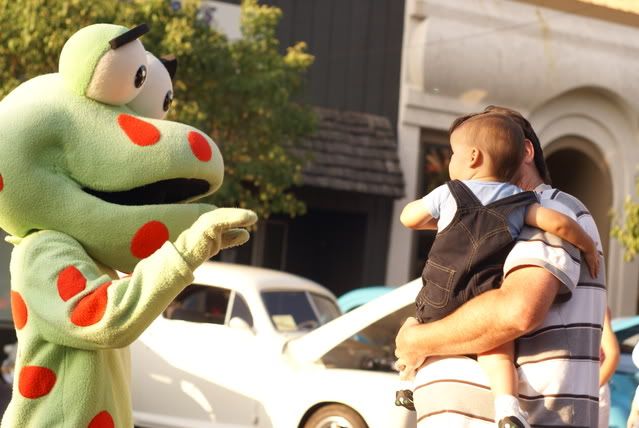 Dinner!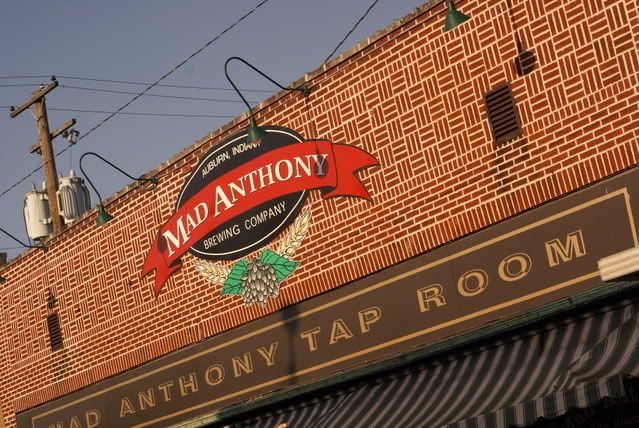 I'm always on the lookout for good walls to take pictures on. Found one!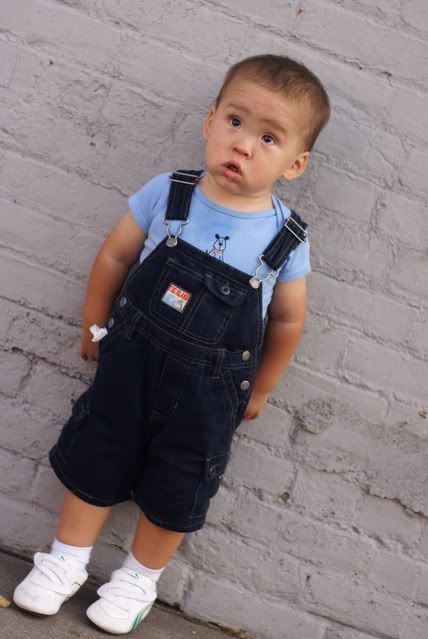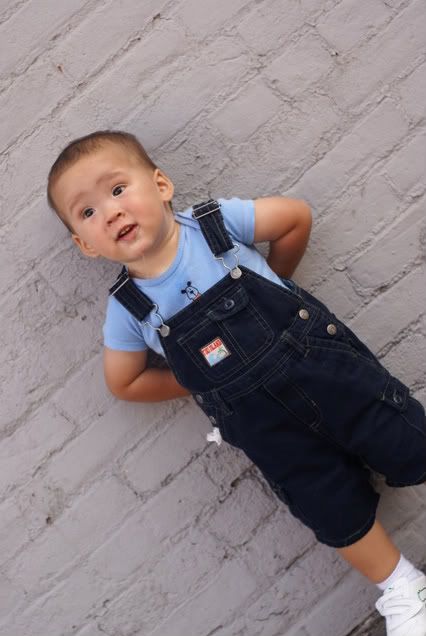 Hey Jonah! Where ya goin'?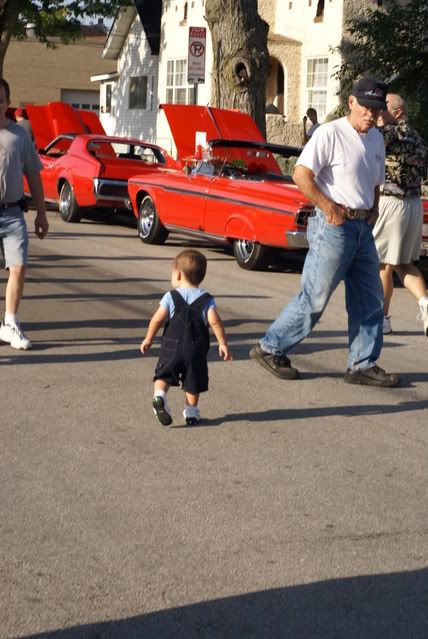 Oh, over to point to the Cougar!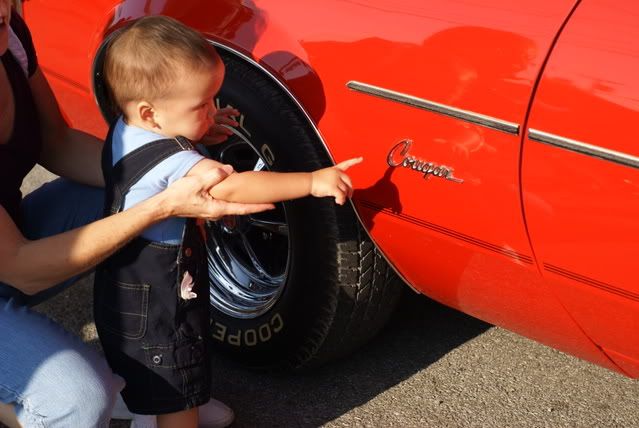 Just a fun colored car-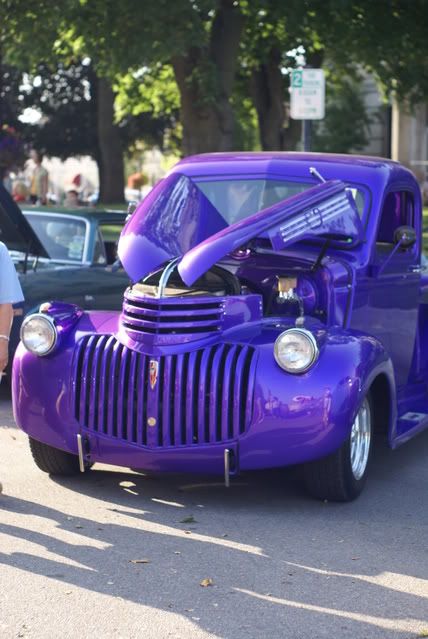 Hey look, a cat tail stuck in a truck.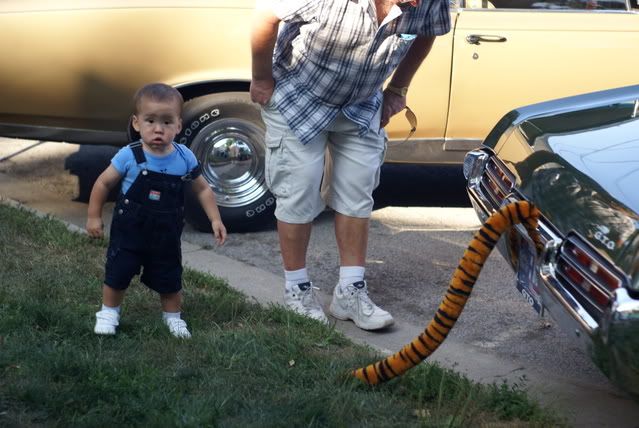 I - can't - get - it - out!