More from labor day weekend. OK so I'm a little behind...
Who needs a pool when you can have a bucket of water and a hose? Jonah played for about an hour outside in the bucket of water.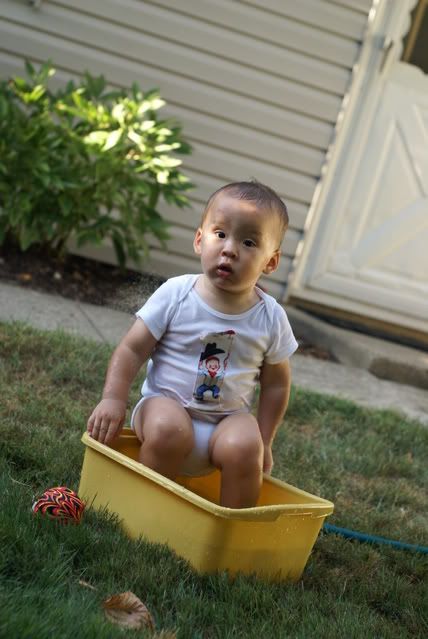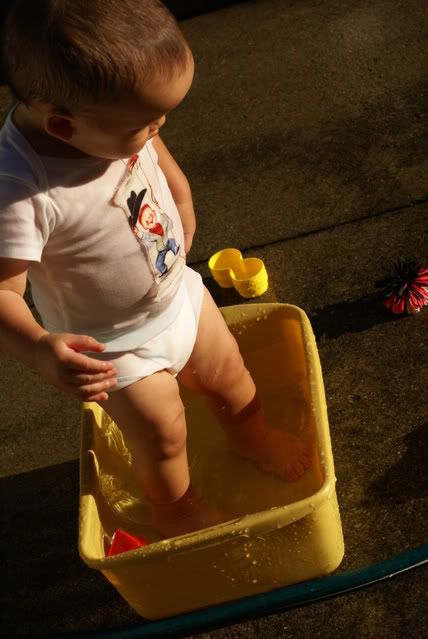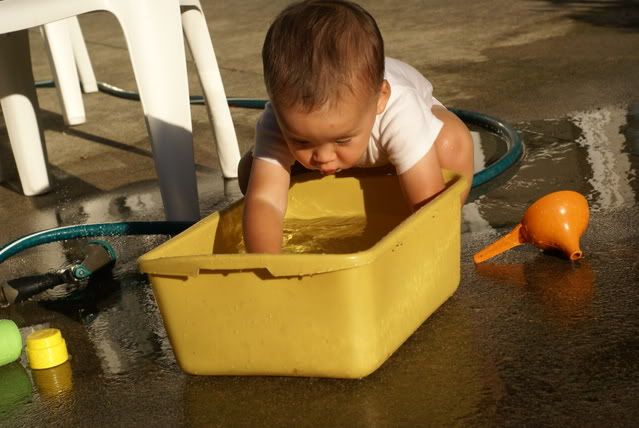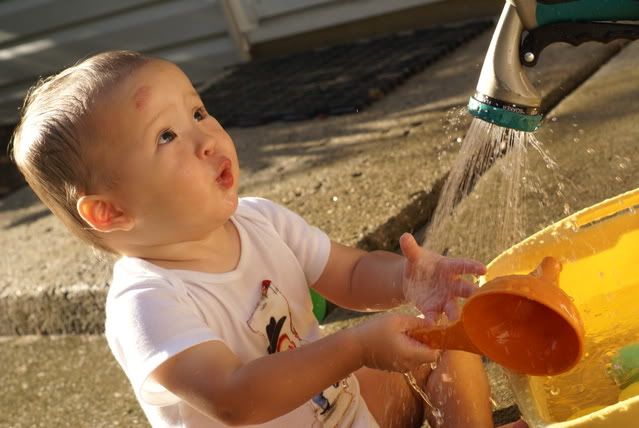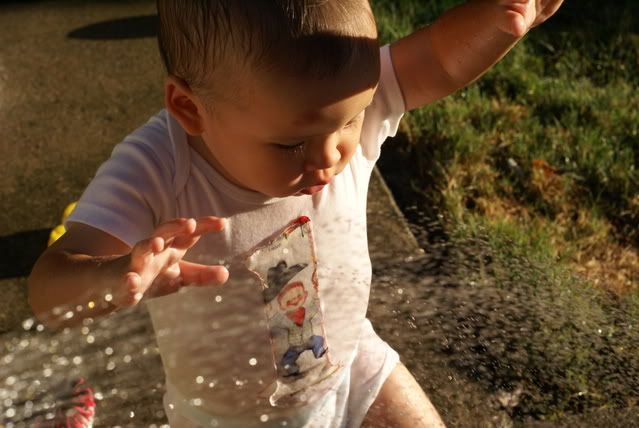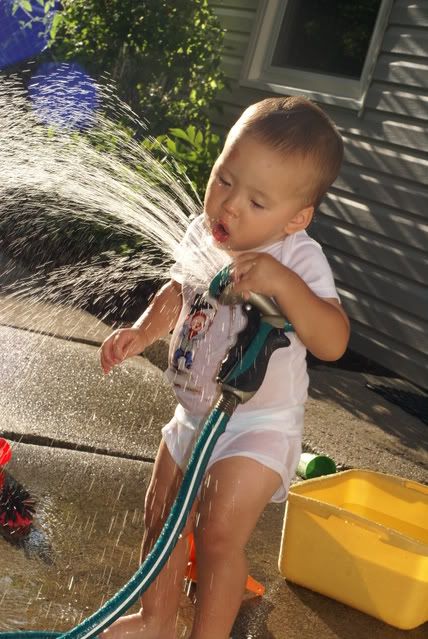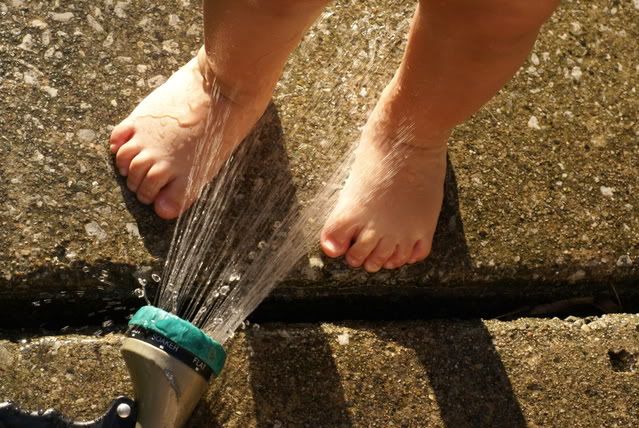 He watered the plants.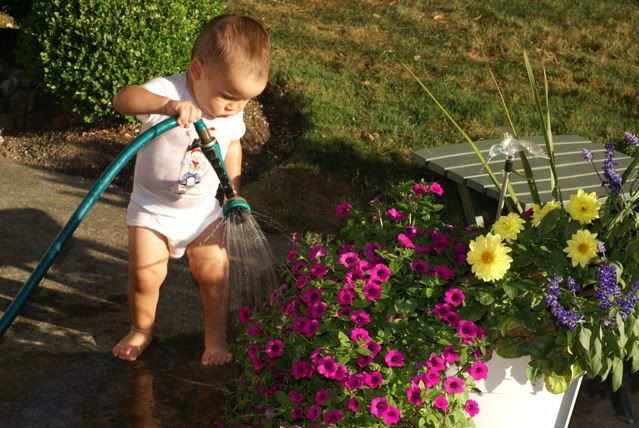 And then he didnt want any more pictures taken.