Usually on saturday mornings we go out for breakfast. Jonah LOVES breakfast. I love watching his slightly uncoordinated hands try to use the fork. I love that he get so excited about his food that he abandons his fork and starts shoving it in his mouth and in his hair. Although that was the first time he actually lifted the bowl to his face - hilarious.
Breakfast Appetizer: Pumpkin Bread - Oh so yummy!
I must shove it ALL in my mouth...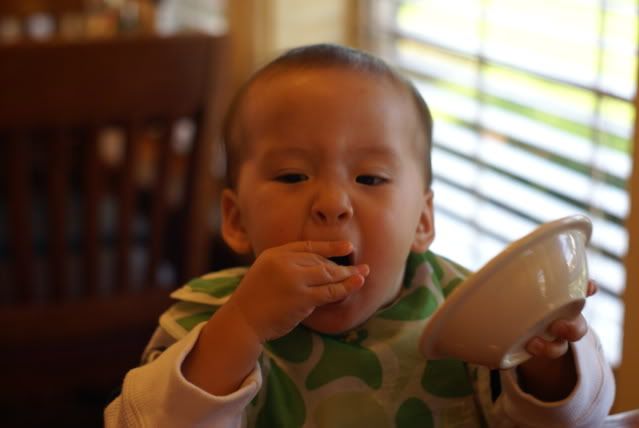 It's good to the Last crumb!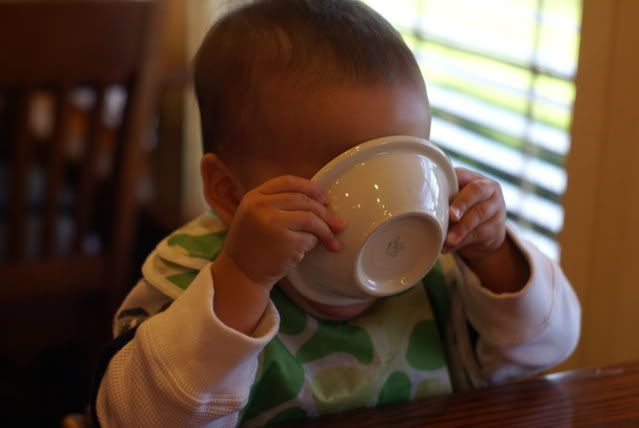 Now for my main course - dig in!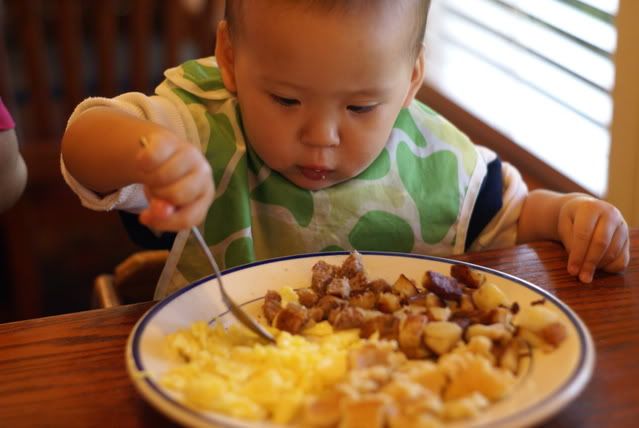 I can't believe I ate it all!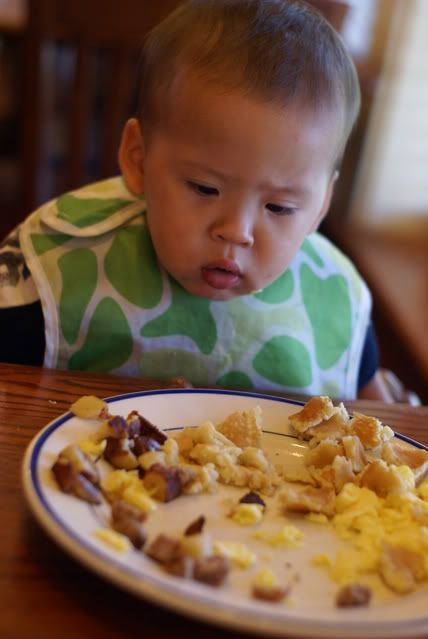 My J loves food. I don't know where he gets that from...