A wee bit early, but for me - Better Early than Never! :)
A Valentines photoshoot gone a bit wrong, or maybe Exactly Right! I love this boy.
Here is the progression. His legwarmers arrived in the mail and regardless of whether they matched or not I had to have him wear them right then. At the end of the series is the SB page, but I had to post these in all there glory. The SB page would have been too small.
1. happy valentines day!
2. oohh for me? care to have a piece?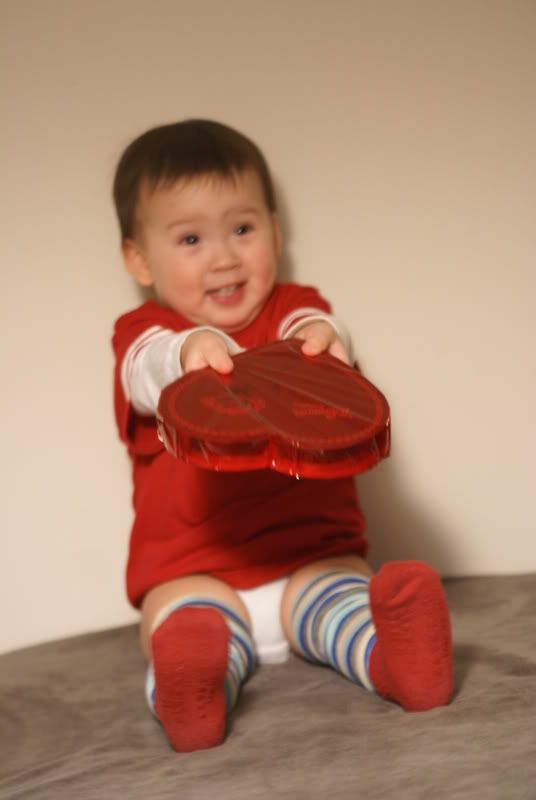 3. Mmmm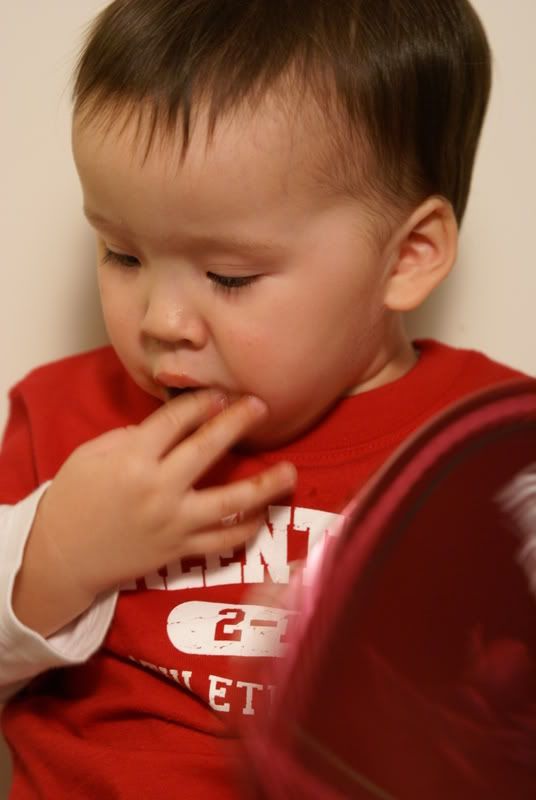 4. I'll try a piece and hope it doens't taste like soap.
5. I think I got a winner!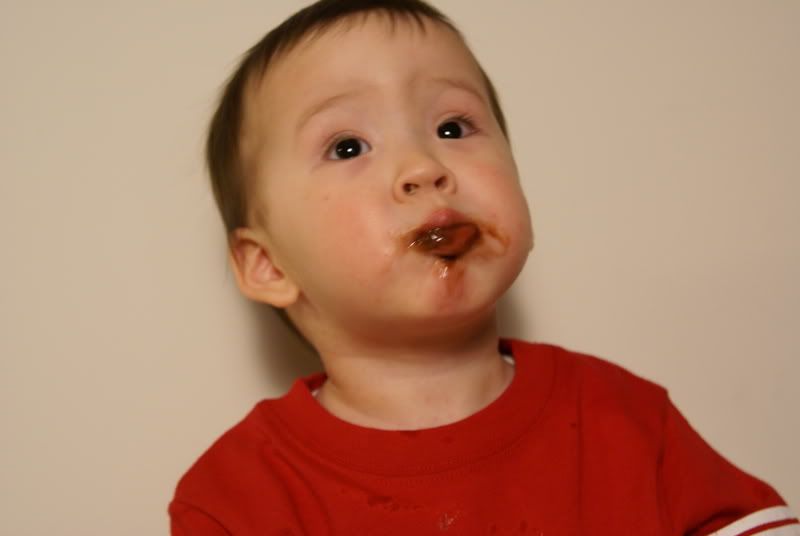 6. Quick! Shove it all in as fast as possible!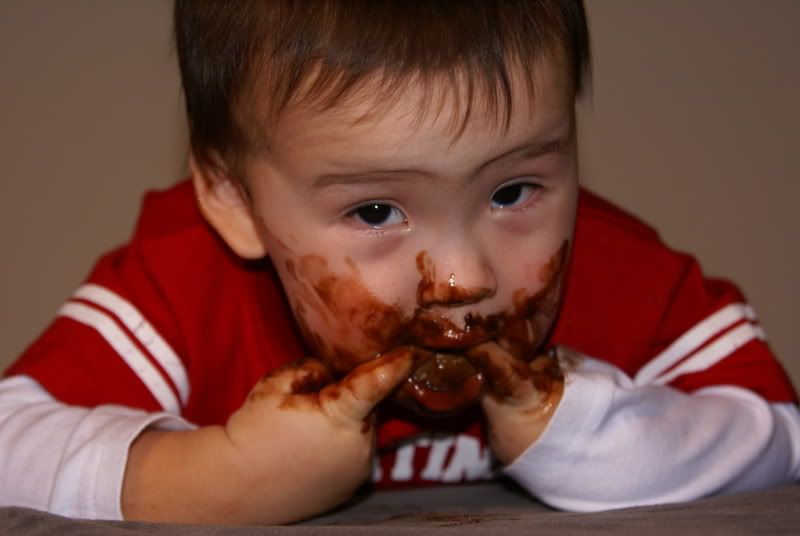 7. Yum! a Caramel one!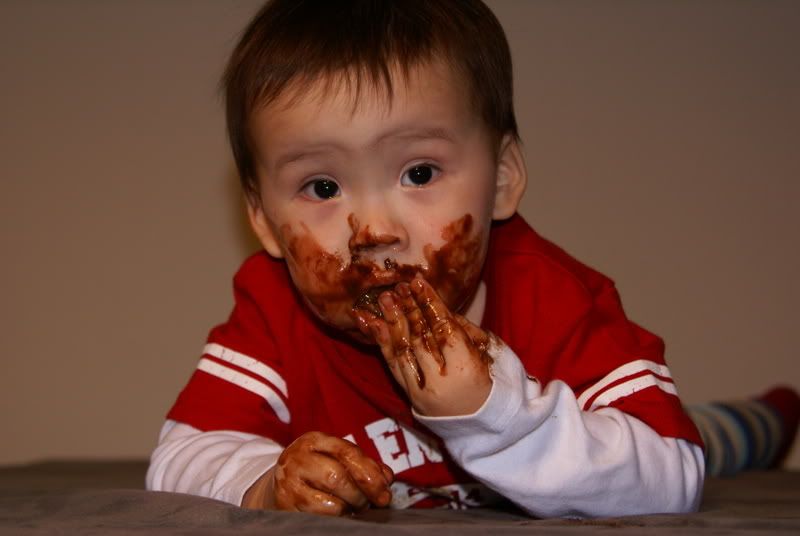 8. Now THAT is what I call a successful photoshoot.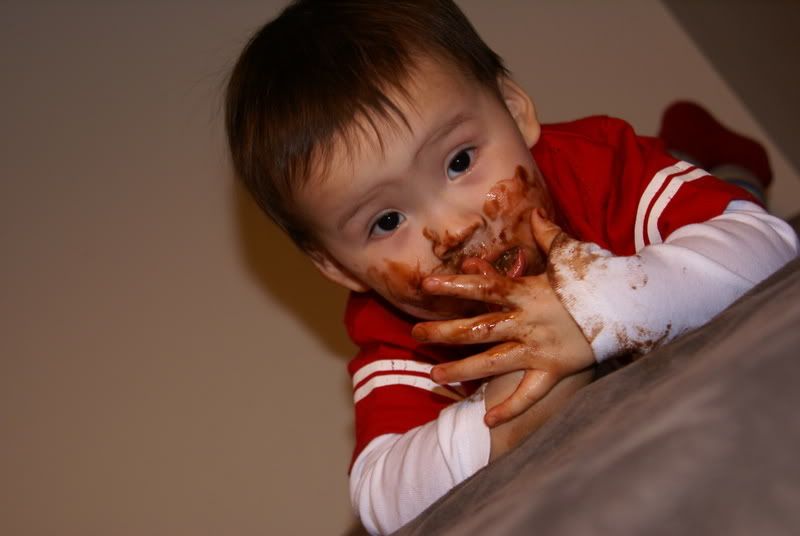 And the sum up. I don't know how much I like the layout/design. I need to buy more valentines DSB stuff.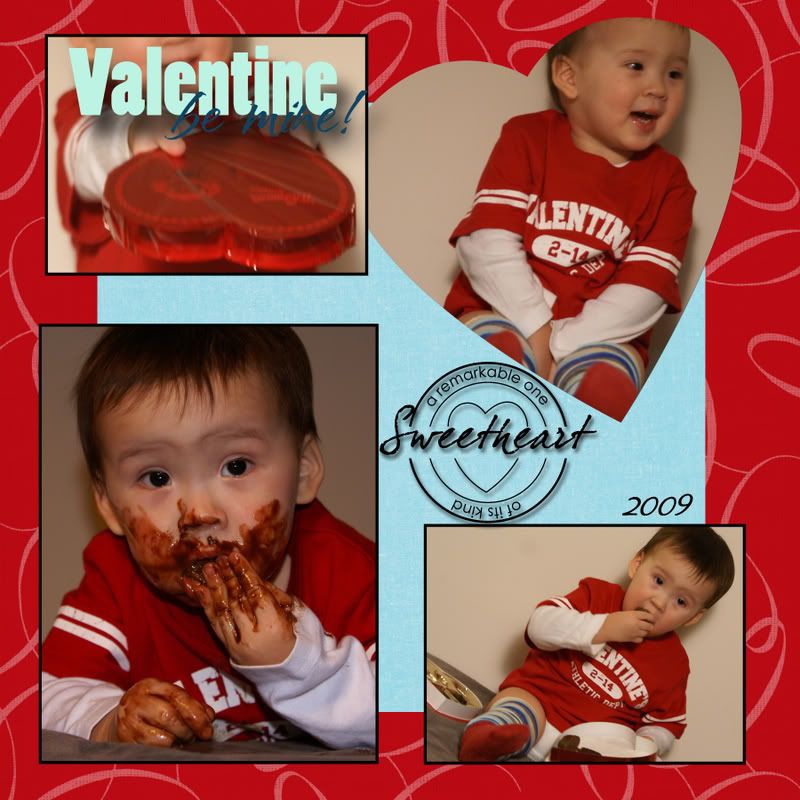 In his sleep tonight I distinctly heard Jonah say... "mine, no mine". I wonder what he was dreaming about. I love the baby monitor.
Oh and if you are on facebook, I posted a quick video nathan took on his phone of Jonah gorging himself on the Valentines Chocolate. I also took real videos but I still dont know how to get them off the camera.... yeah I should probably learn that.