So Finally we can announce it on "the blog"...
drumroll please. . .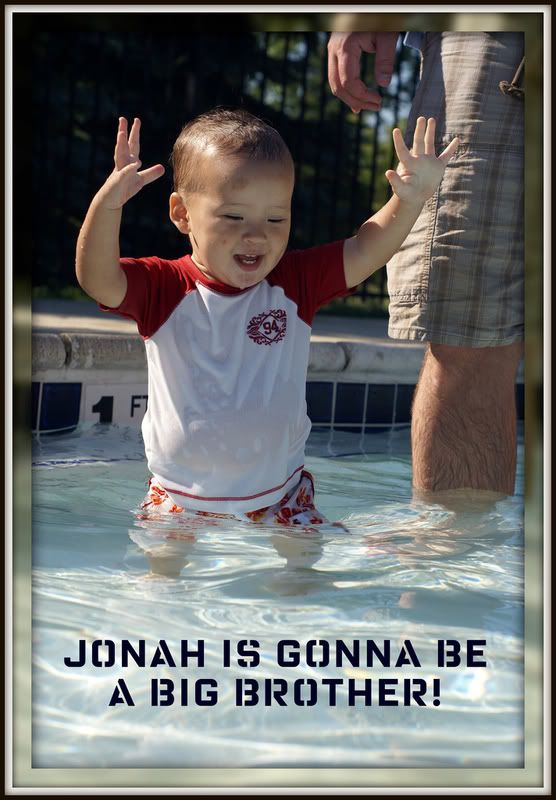 We are welcoming a new baby sometime in September. :-) I've been really tired lately thus the laziness with the blogging, but never fear, we only have 1 more month of tisha being dead tired at 8pm! I cannot wait for the 2nd-3rd trimesters. I'd even have a 4th "trimester" if I could exchange it for the 1st.
On a side note, i am showing already. It's sort of insane, but I showed super early with Jonah too. I LOVE maternity pants. Elastic is so comfortable.
Sorry the pic is kind of old...i've also been lazy with the picture taking too. oh the horrors.