Love was everywhere, it oozed out of bride and groom, the family, the friends, the details of the reception, it was a love fest. I don't think my words can do justice to the fantasically joyous event Nathan and I were so gifted to attend. I felt so loved. Hillary and George poured their hearts out into planning the joyous occasion and it showed. I'll let you take a peek for yourself.
I don't know how I didnt mention it earlier, but Hillary's dress was TO DIE FOR! She designed the fabric herself and included special on the print things that were special to her and George. There were pictures of George, it was a tribue to Hillary and George, the couple and George, the best partner in the world for Hillary!
Did I mention it was gorgeous?
I love these. I love how George looks so awed by Hillary's beauty as she walks down the aisle. I loved it when she spontaneously took George's hand during the poetry reading by her dad. I love how ecstatically happy she is to finally be his wife and he can kiss his bride.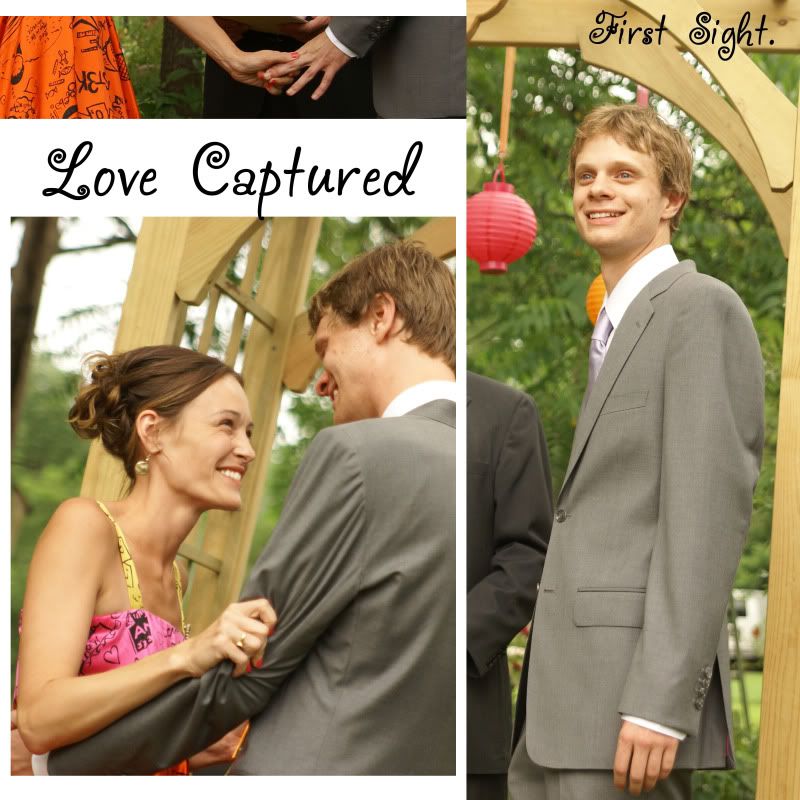 I love how evident the love is among the family. Hillary's parents wrote the most beautiful poems and George's dad gave the sweetest heartfelt toast.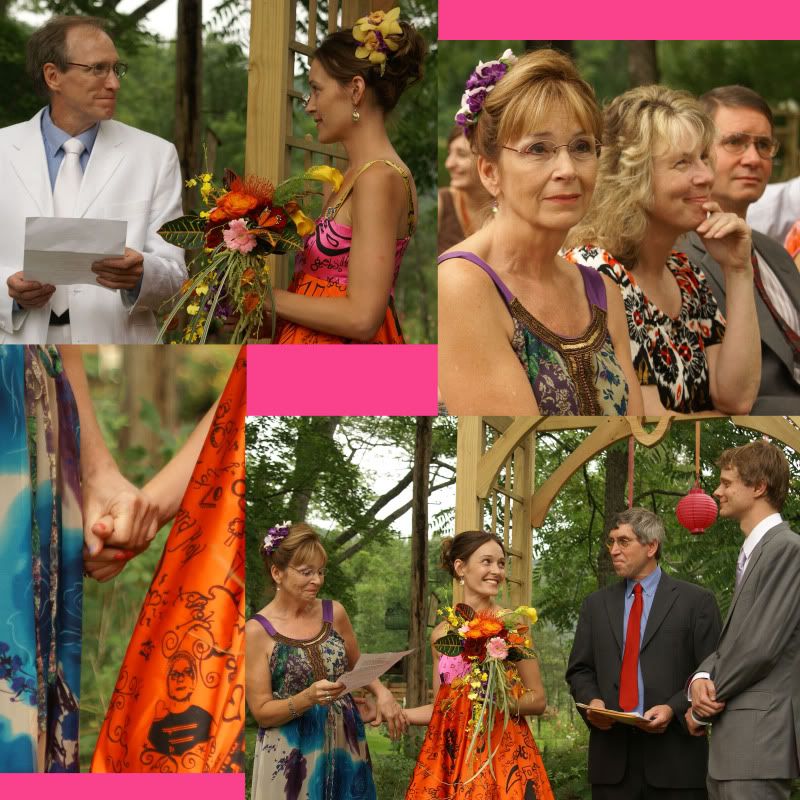 And the details. So carefully and thoughtfully planned out. The food so plentiful and yummy, the word "divinity" doesn't begin to describe it. The most luscious cupcakes made by George's mom. I was sad that I could only inhale 3, I should have saved room, but dinner was soooo good too! Oh and the make your own shirley temple station! When I think shirley temple drinks I think Hillary. She IS a shirley temple! So colorful, fun, and sweet! George is one lucky man!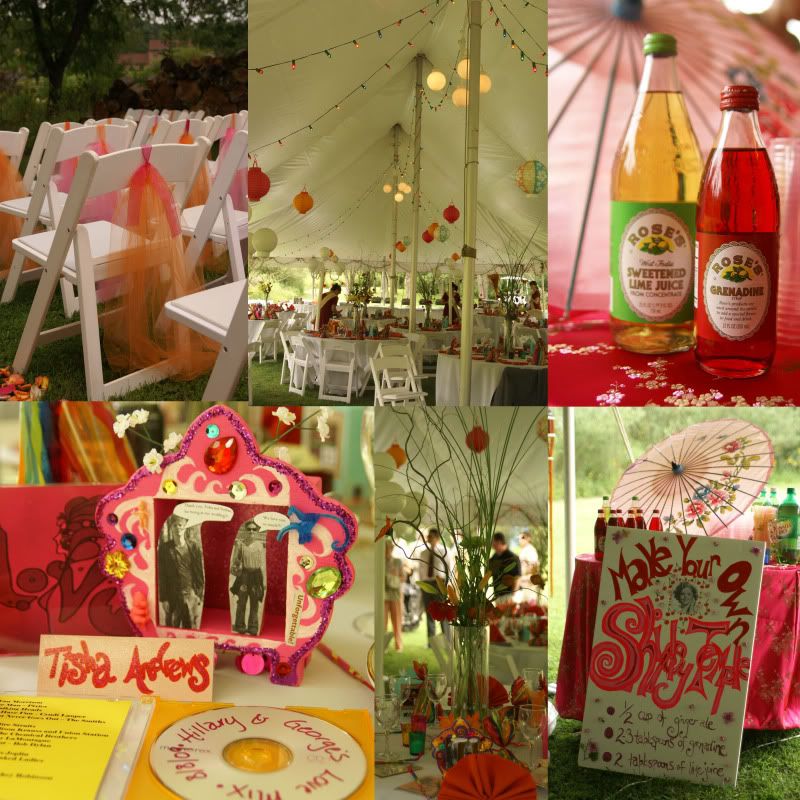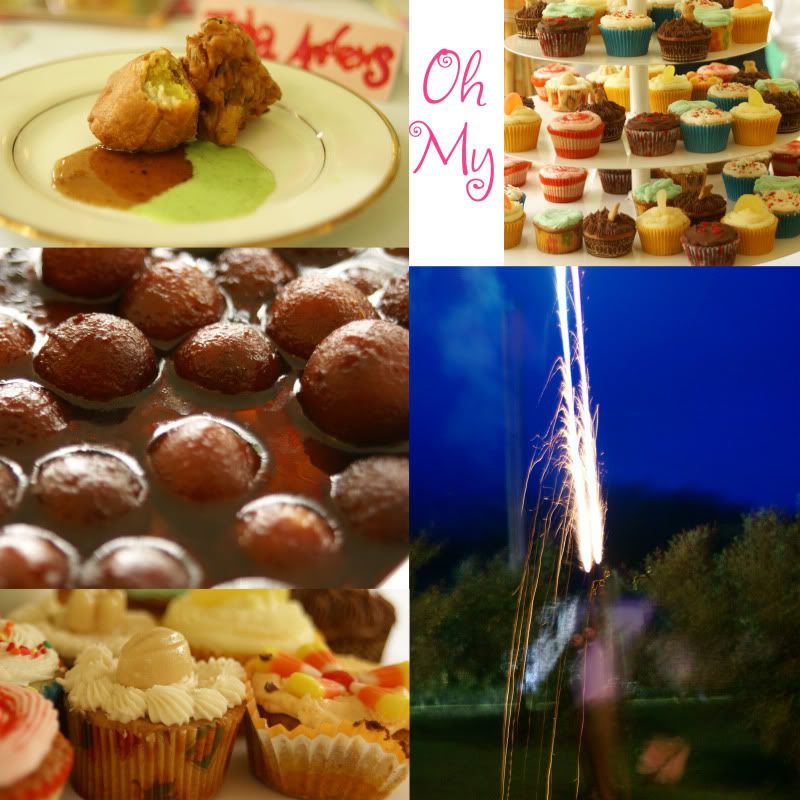 And the flowers, oh the gardens! Susan (Hillary's Mom) wore her little fingers to the bone transforming her yard and gardens into nothing less than the gardens of Versailles. I expected fairies to jump out at any minute and would not have been surprised in the least if they had. I have tons more pics of the gardens, but this poor mama is getting tired.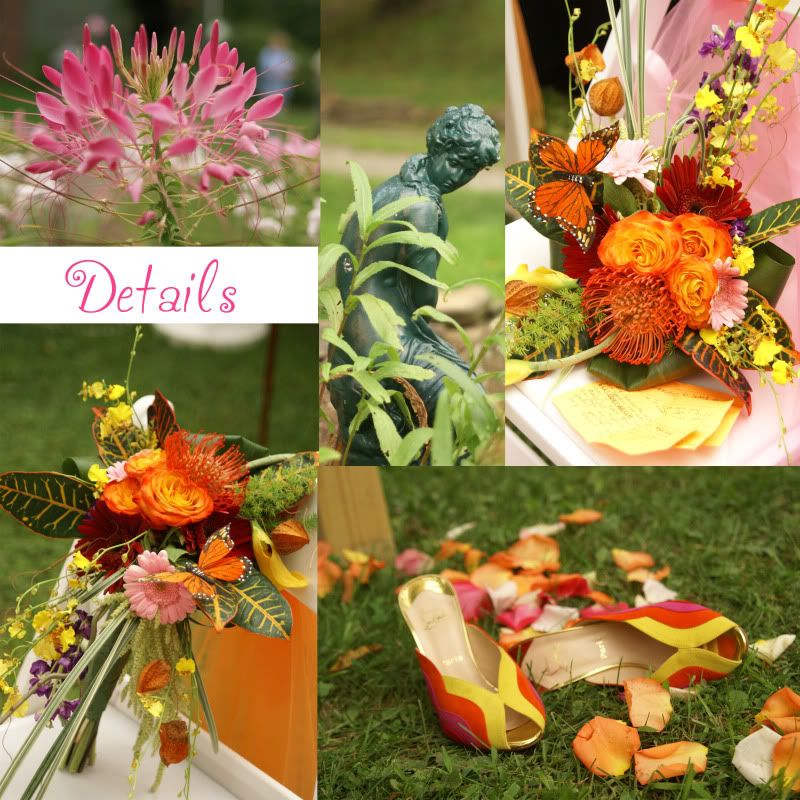 I'm a shoe person. So these beauties deserved a picture all their own. Yes, Christian Louboutin. Drink them in. I love that they only made it through less than 5 minutes before they were cast aside.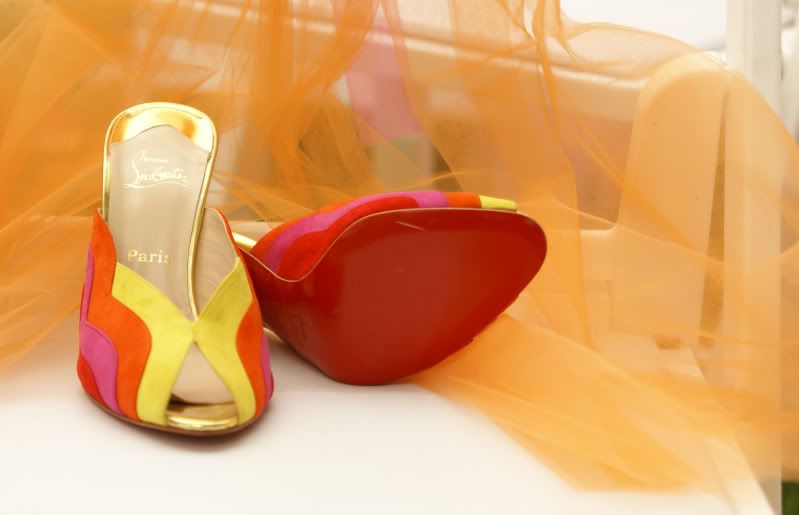 And lest I forget, pampering, glamorizing, and loving up the bride!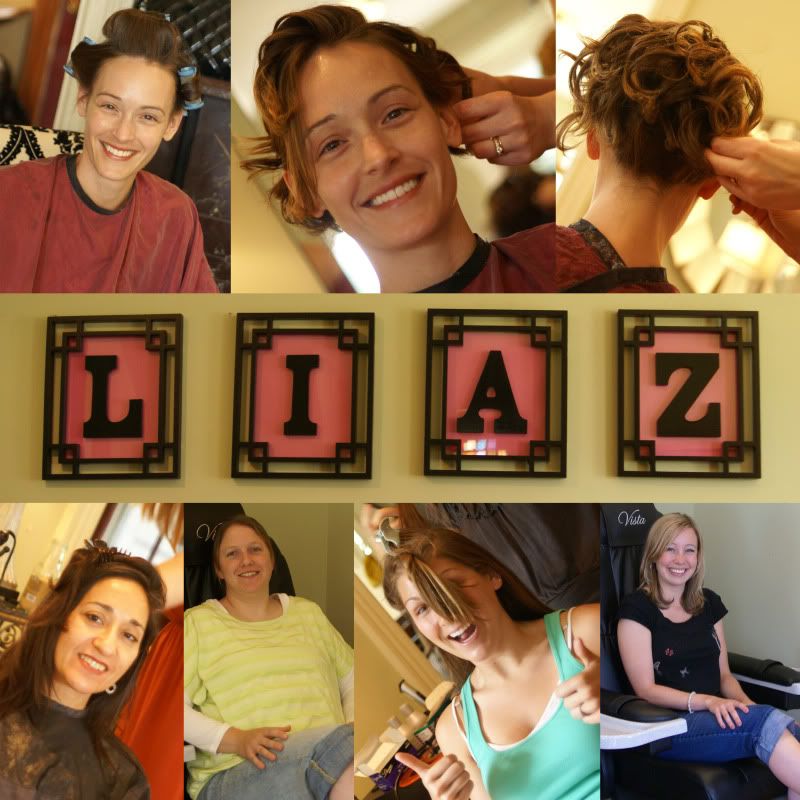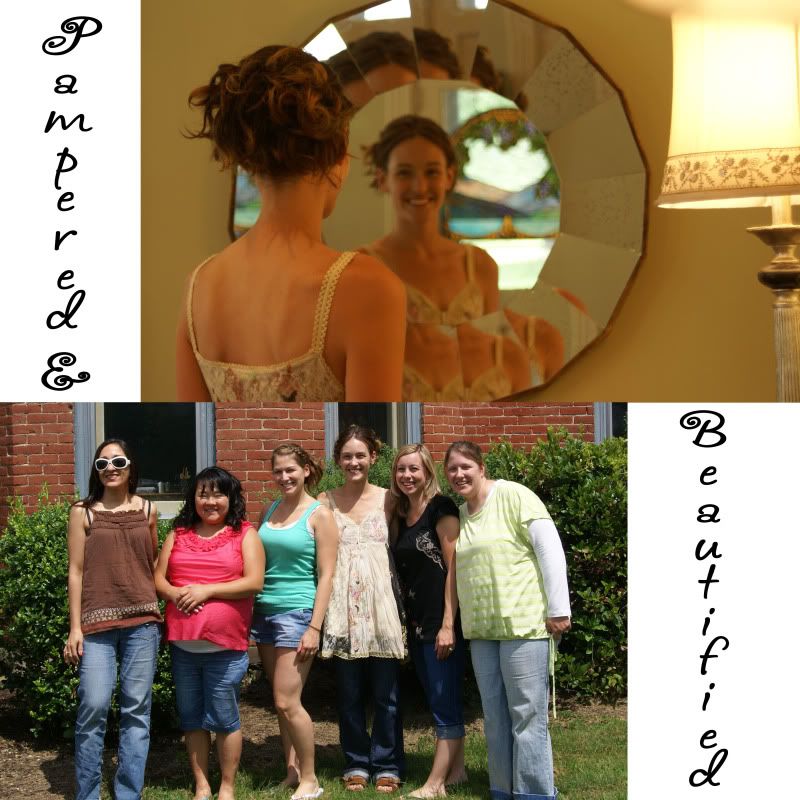 That is barely the tip of the iceberg. There are so many shots I wanted to get but wasnt able to. I can only hope that the real photographer got them. It's 12:30 though and this super pregnant mama is ready for bed!
So lots of love to my blog friends! Special xo's to George and Hillary!