I am finished with Jonahs SB pages through 5 mos. Here's the ones I made most recently.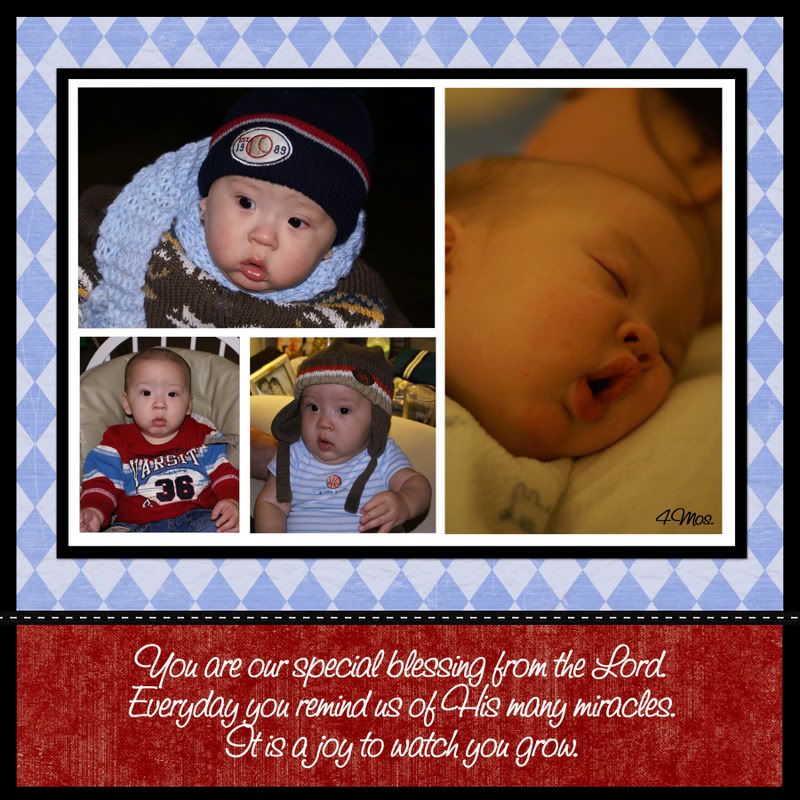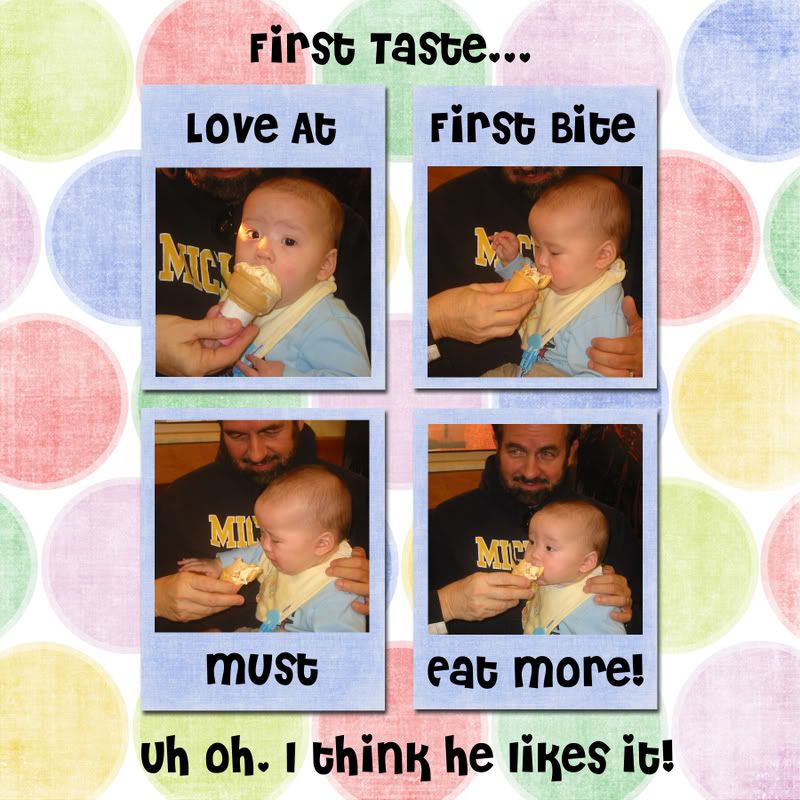 I need to add date information to the Chicago one. I might also try to do some PS magic and edit out the Hershey Kiss. I wanted to add more pics to this page but I love the background and I couldnt cover it up with a bunch of pics.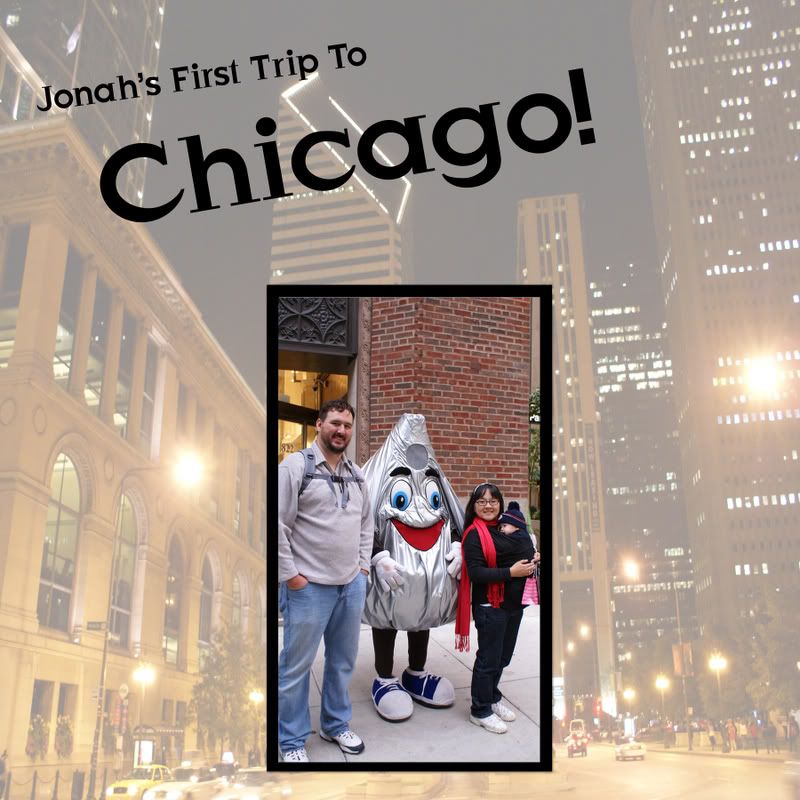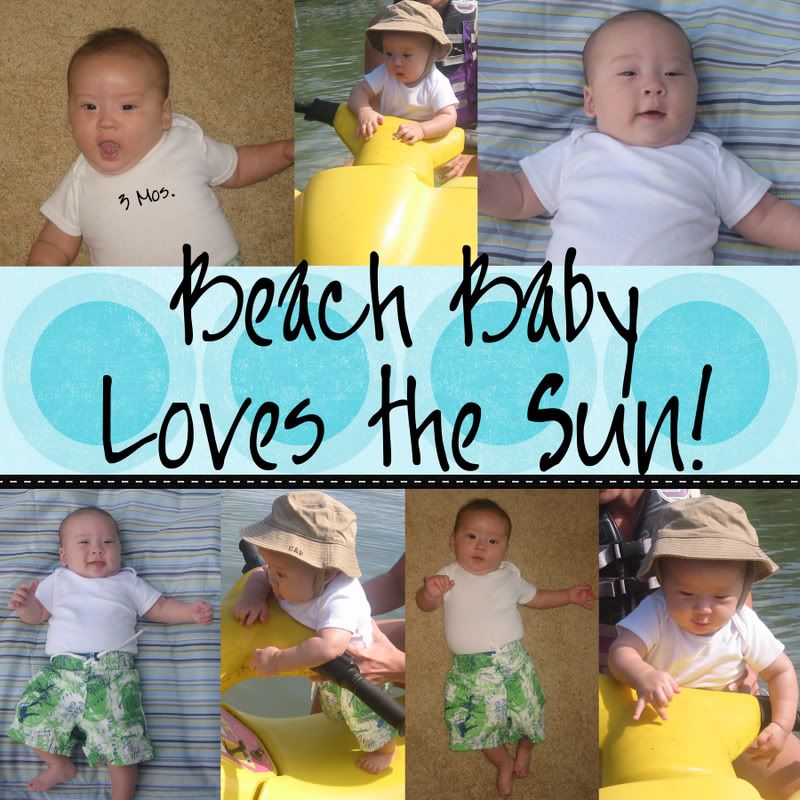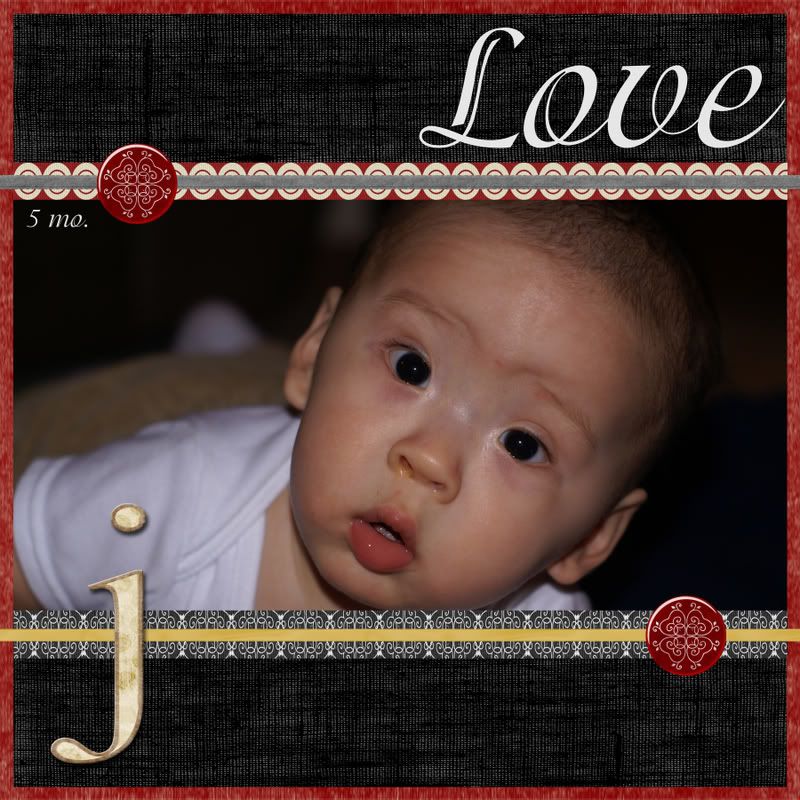 I'm on the fence about the design of this one. It's a little bit cheesy. I may redesign it. Any suggtestions?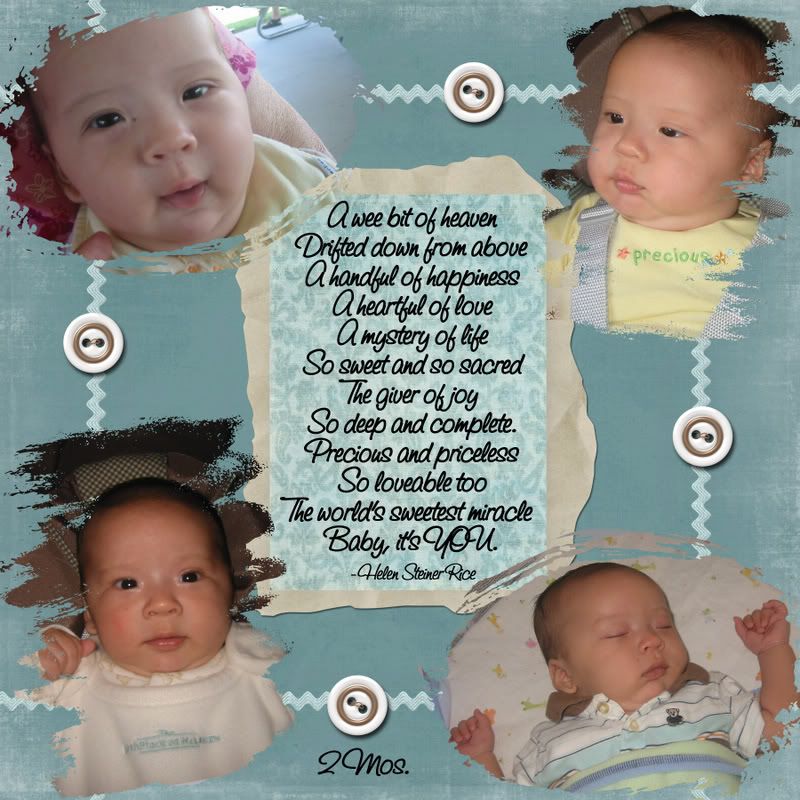 To end on a good design note: